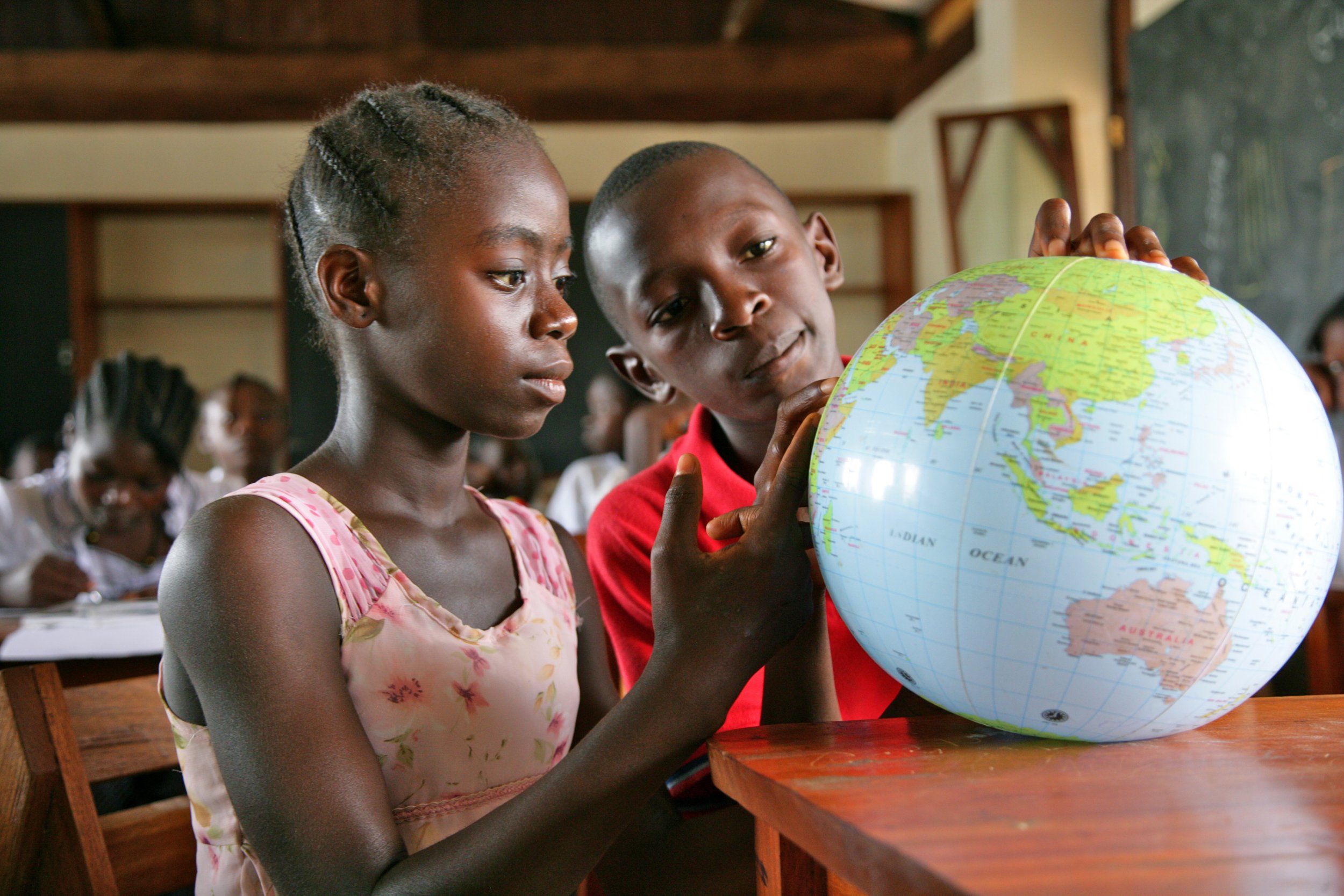 Twenty-five years ago, iPods, Wi-Fi and the Google search engine didn't exist. These inventions have changed people's lives. Has technology been able to do the same for the world's children?
Thursday marks the 25 years since the United Nations ratified the Convention on the Rights of the Child (CRC), which established basic human rights for the world's children.
While massive challenges still exist for children worldwide, including access to education and gender equality, technological advances can help improve the lives of disadvantaged children and their communities around the world, a new report by UNICEF says.
The "State of the World's Children" report, published Thursday to mark the convention's 25th anniversary, looks at how innovations can change lives and what needs to be done for the future.
The world continues to be a scary place for billions of children who face violence, exploitation, neglect and abuse, Susan Bissell, UNICEF's chief of child protection, told Newsweek. That includes "exploitation in all of its senses," including trafficking, child labor and sex work, for example.
"Across all workstreams and sectors, there remains unfinished business of the last 25 years," Bissell said on Tuesday. "We need to move into a phase of rapid implementation, monitoring and evaluation, and serious financing for the protection of children."
Some improvements have been seen. Rates of female genital mutilation have declined, and fewer children are dying from preventable diseases.
The co-opting of children into conflicts continues to be a major issue, but one the world has become better at addressing, says Bissell.
"We would argue that there's a better capacity to reach areas where there is conflict, and we can and are preventing the recruitment of children into armed groups," Bissell said. "We are better equipped than we were 25 years ago to address issues of the exploitation of children in the context of armed conflict."
But gains may be diminished by the world's massive population growth.
There are 1.8 billion young people between ages 10 and 24, the largest number in history, according to a new report from the United Nations Population Fund (UNFPA). By 2050, nearly 10 billion people will inhabit the planet, the report says, including 2.8 billion under 18. Will the world be able to meet the challenge of providing youths with equal access to services in the future?
"If the demographic trends continue, it will be difficult for us, for example, to decrease rates of child marriage," said Bissell. "We're fighting against demography."
Innovations for children
In its population report published on Tuesday, the UNPFA saw some potential in the growth in the world's young population, saying, "Never again is there likely to be such potential for economic and social progress."
UNICEF's new report highlights inventions, some dreamed up by young people, that have gone some way toward addressing issues.
By encouraging technological innovation and developing its own tools at its in-house innovation unit, UNICEF hopes to bridge looming gaps in equality, whether it's boys consistently having a better knowledge and understanding of HIV than girls, girls not attending secondary school in the same numbers as boys, or the 2.5 billion people without access to improved sanitation services in rural areas.
"What we've come to learn over the past couple of decades is, the better systems we have in place prior to war and natural disaster, the better able we are to respond," said Bissell.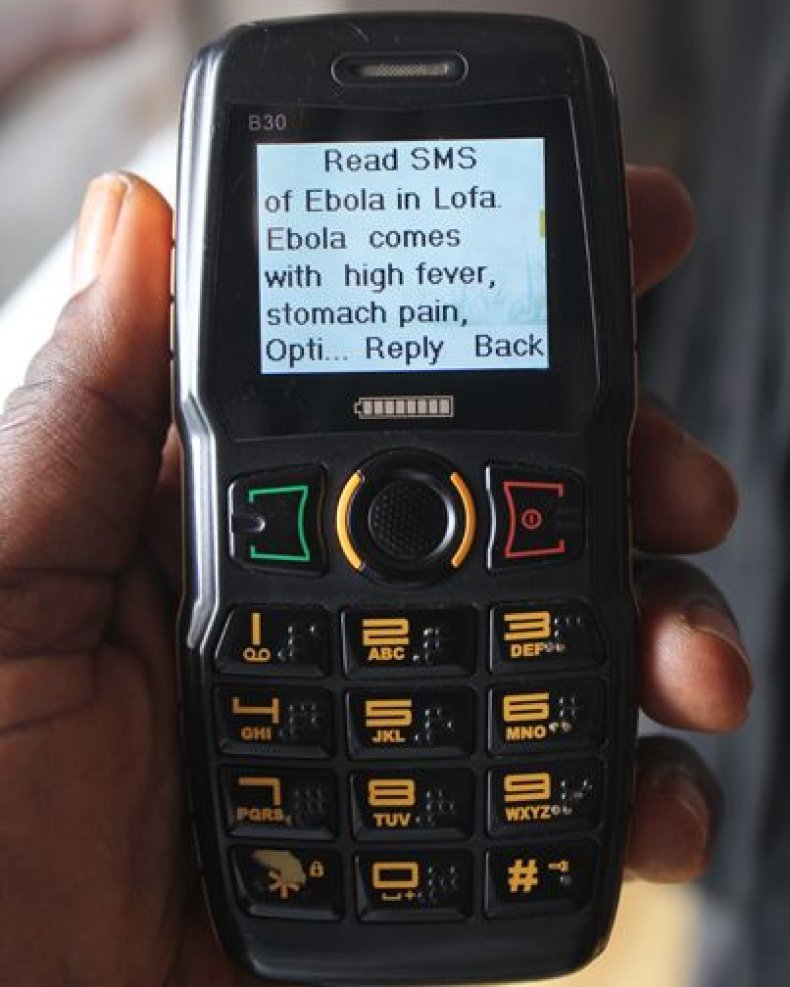 Technologies like oral rehydration salts and ready-to-use therapeutic foods have radically improved children's ability to live longer lives over the past quarter-century. But for all of the gains made since the CRC was signed in 1989, disease outbreaks and armed conflicts continue to harm children and set back progress. The ongoing civil war in Syria has created 1 million child refugees and affected 6.8 million children, a UNICEF report said in July.
One of the innovations developed by UNICEF is a tablet computer that uses a credit-card-sized hard drive called Raspberry Pi, which is being used by Syrian refugee children at a learning center in Lebanon to learn coding, numeracy and science.
In Nigeria, four schoolgirls are addressing the country's frequent power outages with their invention, a urine-powered generator that runs on electrolyzed urine. In the United States, a school boy invented Bullyvention, an online tool that connects those who are being bullied to lawmakers. And in the Karamoja region of Uganda, UNICEF is installing bio-latrines in schools that will replace the firewood women and girls spend time outside gathering, allowing them to spend more time in school. The biogas generated from the toilets' waste will be used to fuel the schools in the region and will cut down on the need for firewood by around half, UNICEF estimates.
This year, thousands of children in Liberia, Guinea and Sierra Leone have lost one or more parents to the deadliest Ebola outbreak in history, which has killed 5,420 people and infected more than 15,000. Chris Fabian, co-lead of UNICEF's innovation unit, recently returned from Monrovia, Liberia, where he was helping to develop the U-report system, which lets young people access vital health tips through text messages on a cellphone.
UNICEF is aiming for 100,000 users of the service within six months.
"This word innovation is a difficult word because it means something different to everybody. What we saw [in] developing this report was, in the space we're working in, it means taking these complex problems and simplifying them," Fabian told Newsweek.
"It means making the work we do as simple as possible and finding the smallest and most adaptable solution to these really big things that seem insurmountable," he said.
Fabian says UNICEF's New York City-based innovation unit wants to invention to tackle three main areas: addressing the specific needs of the world's youth with devices like the Raspberry Pi computer in Lebanon, using real-time information and dealing with problems of basic infrastructure like roads and transportation systems.
Has innovation changed the world's children's lives for the better? The technological advances that have made these most recent innovations possible are still so new that Fabian remains cautious about saying yes. More must be done to make sure children don't miss out on the benefits of a new world of technological innovation, UNICEF said in a statement.
"I think we're really close," said Fabian. "We have a vision of the future that's potentially very possible and very amazing, where the bottom billion children in the world have access to the same resources as the top billion. But I don't think that's a guaranteed future."