Bitcoin Investors Face IRS, Treasury and Investment Security Issues as Tax Day Looms
The "Ghostbusters" theme song asks a basic question for those plagued by pesky spirits: "Who ya gonna call?" The 1984 comedy had the answer: A crack team of a specter specialists led by Bill Murray and Dan Akroyd who captured the ethereal creatures with their proton backpacks.
But for cryptocurrency investors, the answer to the Ghostbuster question may well be, "No one."
The Securities Investor Protection Corporation (SIPC), a federally mandated organization created by the Securities and Investor Protection Act of 1970 that protects investors' losses up to $500,000 if their brokerage firm fails, does not have authority over cryptocurrency transactions.
Without such protection, some cryptocurrency investors may be left without immediate recourse if something goes awry and they believe they're not at fault.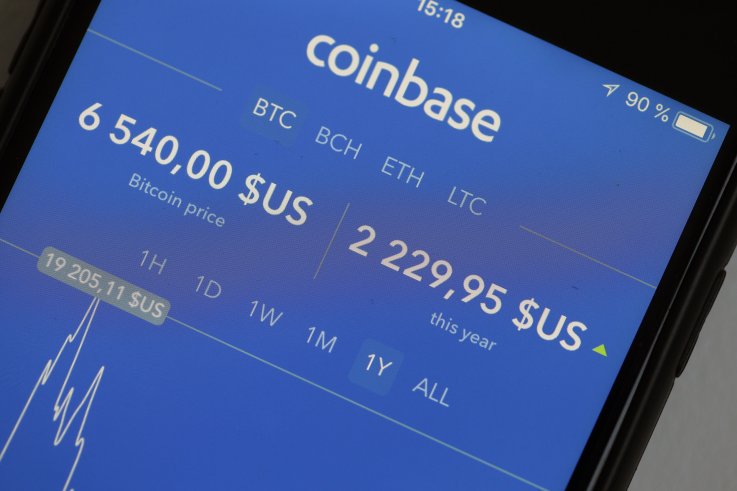 In this photo illustration, the Coinbase cryptocurrency exchange application is seen on the screen of an iPhone on Oct. 05, 2018 in Paris, France.
Getty/Chesnot
One such investor has gone to court to try to recover his lost investment in cryptocurrency.
Michael Pierre, a Coinbase customer, recently filed a 23-page lawsuit in Manhattan Supreme Court, a branch of the New York State trial court system, alleging "gross negligence" after his account allegedly was hacked and he lost about $400,000.
The lawsuit charges Coinbase with violating requirements imposed by the New York State Department of Financial Services and the United States Department of the Treasury's Financial Crimes Enforcement Network, and failure to enact sufficient measures to "protect its customers from security breaches, which caused (Pierre) to sustain a loss of his life savings."
Elliott Suthers, a spokesman for Coinbase in San Francisco, declined to comment on the lawsuit.
Pierre alleges that his "assets were stolen from his account by a hacker who used a foreign device and a foreign IP address, from a location" he had never used. Coinbase failed to notify authorities of the hack and stolen money, the lawsuit charges.
Pierre alleges that Coinbase didn't lock his account after he notified the company via email of the alleged theft. The lawsuit asks the court to order Coinbase to cover Pierre's losses, and to award unspecified "exemplary and punitive damages" for alleged "knowing, willful and intentional misconduct" plus all legal fees.
Bitcoin's proponents tout the decentralized nature of cryptocurrency. It has no physical presence and isn't administered by a central authority. But that may be both its greatest strength and greatest weakness.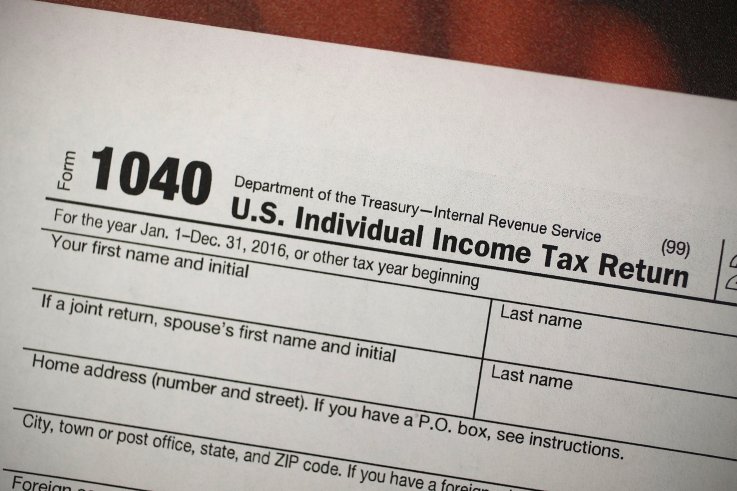 A copy of an IRS 1040 tax form is seen at an H&R Block office on the day President Donald Trump signed the Republican tax cut bill in Washington, D.C., on Dec. 22, 2017, in Miami, Florida.
Joe Raedle/Getty Images
And then there is the matter of taxes.
Even if nothing goes awry, cryptocurrency investors may face a legal thicket when it's tax time. Investors must report capital gains (and losses) on their IRS tax returns. Additionally, U.S. investors may be required to complete the Treasury Department's Foreign Bank and Financial Accounts statement if the cryptocurrency is held in a foreign exchange.
Filing requirements appear to be evolving. Without consulting a tax professional, most taxpayers won't know what's required, and may have difficulty avoiding problems with the IRS and/or the Treasury Department. But it appears likely that investors will have to include the cost of IRS tax and Treasury compliance into their income and expense calculations.
Some governments, including India, are seeking to assert regulatory power over crypto-currencies. But without a central authority to resolve disputes, some investors may be left hanging in disputed transactions and may have no other recourse than to file an expensive lawsuit.
On Thursday, Bitcoin fetched $36,823.97, up 0.60% in the last 24 hours, CoinDesk reported.