Ray Liotta Was 'Over the Moon' With His Final TV Project 'Black Bird'
Ray Liotta was "over the moon" with how his final TV project turned out, according to the team behind Black Bird.
The new crime biopic arrives on Apple TV+ on Friday July 8, and ahead of its launch, creator Denis Lehane and actors Greg Kinnear and Sepidah Moafi have shared their final memories of working with the actor.
Liotta was a prolific actor and star of movies such as Goodfellas and Cop Land, TV shows like Shades of Blue, and even the video game Grand Theft Auto: Vice City. He died at the age of 67 on May 26, 2022 whilst working on a new movie in the Dominican Republic.
He has a number of movies yet to come out, but his final appearance in a TV show will be in Black Bird.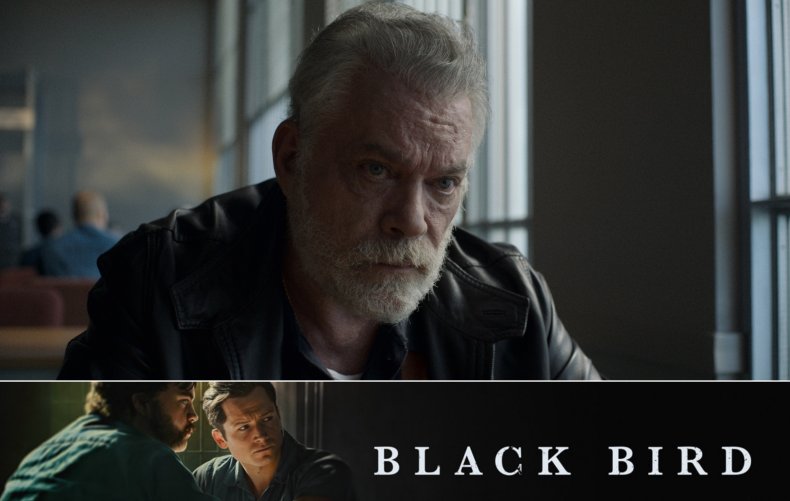 His colleagues from that project reflected on Liotta's impact with Newsweek.
"He called me. He'd seen the episodes and he was over the moon," creator of Black Bird Denis Lehane told Newsweek. "You know, he was an actor, so he asked me a couple of times why the camera wasn't on [him] in certain scenes. And he was just so happy."
Liotta did have one criticism of Black Bird though—the name. "Oh, and he didn't like the title change. He's like 'Why are you callin' it Black Bird? What does that have to do with anything?'"
The working title for Black Bird was In With The Devil, which is taken from the title of the autobiographical novel upon which the film is based.
"But the last thing he said to me," Lehane recalled, "was 'Am I in the next one?' I said 'Absolutely'. He said, 'Well write me a big part'. That was it. Last time I talked to him."
Liotta plays Big Jim Keene in Black Bird, an ex-cop and caring father who's son Jimmy Keene, played by Taron Egerton (Rocketman), ends up in jail. While inside Jimmy is offered a deal to get him out sooner if he can draw a confession out of a potentially insane inmate.
Also appearing in Black Bird are Greg Kinnear and Sepidah Moafi (The Deuce) who play members of law enforcement. They reflected on their encounters and the career of Liotta too.
"I had not met Ray before," Kinnear told Newsweek. "Through this project, I met him kind of between [our] trailers one day. We work with his daughter, Karsen, who's wonderful."
Liotta was eight years older than Kinnear, and Kinnear recalls one of Liotta's early movies that made an impact on him.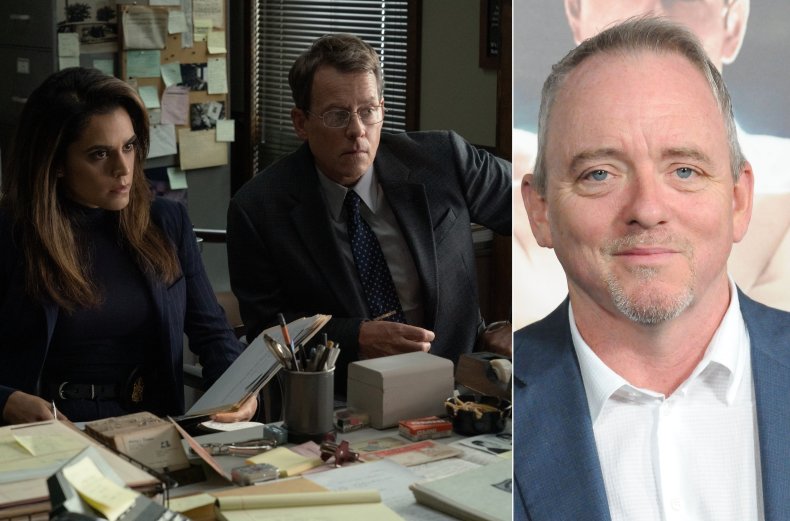 "One of the earliest movies I remember was Jonathan Demme's movie Something Wild, I wasn't an actor at that time, and it literally rocked me," Kinnear said, and continued, "I was like, 'Wow' to do that to be able to pop out of a movie and shake up an audience like that, and be so, so amazing. An incredible legacy."
Moafi continued the praise for the late Liotta. She said: "He's a genius at what he does. He's a perfect example of a person who will never stop fighting for truth. There's no battle for truth that he's not willing to fight for."
On the day of his death, Liotta's co-star and onscreen son Egerton left a lengthy and touching tribute, detailing his experience of working with him on Black Bird. He recalled how when they first met each other, they spent that day communicating as father and son in character. "I think he wanted us to be a father and son before we were colleagues," Egerton wrote on Instagram.
"When I first saw our show I text him telling him that I felt his performance was beautiful and that I was very proud of our work. His response was: 'you made it easy to love my son.'" Egerton added, "Ray, the feeling was so, so mutual."
The story of Blackbird is based on James Keene's book In With The Devil: A Fallen Hero, A Serial Killer, and A Dangerous Bargain for Redemption. It tells the story of a man trying to draw a confession out of the criminal Larry Hall.
Filming for the show began in New Orleans in April 2021.
Black Bird launches on Apple TV+ on Friday July 8 with the first two episodes. There are six episodes in total in the season, with each new episode dropping one at a time weekly every Friday.