Ray Liotta Joyfully Told Us About His 'Nutty' Next Movie 'Cocaine Bear'
Before his death on Thursday at the age of 67, Goodfellas actor Ray Liotta had plenty of projects yet to be released that he was looking forward to sharing with audiences. These included a "kind of nutty" movie based on a true story called Cocaine Bear.
Liotta died in his sleep in the Dominican Republic where he was on location for the movie Dangerous Waters, according to his publicist Jennifer Allen. A cause of death has yet to be announced
Having starred in a number of hit movies over the decades including Field of Dreams, Cop Land, Date Night and Marriage Story, Liotta was still a prolific actor and had six projects scheduled for release (five movies and limited series).
In November 2021, while promoting his appearance in the final season of Prime Video series Hanna, Newsweek spoke to Liotta and asked him what fans of his should look out for.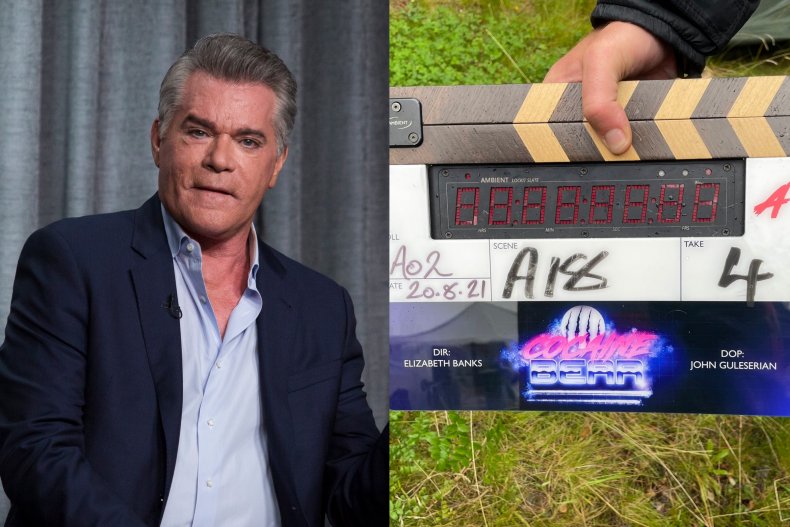 "There's a really great limited series thing that's coming out on Apple [TV+], as of now, which is called In With the Devil. And it's a really, really interesting true story."
This project has since been renamed Black Bird. Based on the autobiographical novel In With The Devil: A Fallen Hero, A Serial Killer, and A Dangerous Bargain for Redemption by James Keene, it co-stars Taron Egerton (Rocketman), Paul Walter Hauser (Richard Jewell) and Greg Kinnear.
"And then I did this movie called Cocaine Bear," Liotta laughed, before joyfully proceededing to explain the plot of the movie.
"That's based on a true thing that happened," he said. "Back in the '80s there were these guys that would fly cocaine in from down south and the plane was going down. What they had to do was they threw all the coke they had on the plane over a certain area.
"What happened is a bear came up, and one of the kilos broke, and he stuck his nose in it. And…" Liotta paused to laugh at the ridiculousness of the plot. "It's just kind of nutty, but that I think it's going to be really good.
"Elizabeth Banks directed it and she was great to work with. Yeah, that's an odd one."
Liotta stars alongside Keri Russell, O'Shea Jackson Jr., Jesse Tyler Ferguson and Alden Ehrenreich in Cocaine Bear. It's currently scheduled for release on February 24, 2023 by Universal Pictures.
Liotta is known for playing gangsters and tough guys. "I play the guy whose coke it is—imagine that," he said. "Just the title. I go, 'Cocaine Bear? What the fudge?'"
Cocaine Bear was shot in August 2021. Executive producers Phil Lord and Chris Miller shared a behind the scenes picture on Twitter on the first day of shooting.
Over the past year or so, Liotta had spoken to Newsweek twice. Once for Season 3 of Hanna in November, and once in June to promote the Steven Soderbergh movie No Sudden Move.
In November, in the wake of the Alec Baldwin prop gun incident on the set of Rust, Liotta explained how he'd always ensure safety on his sets, and he didn't care who he "p***** off" while doing so.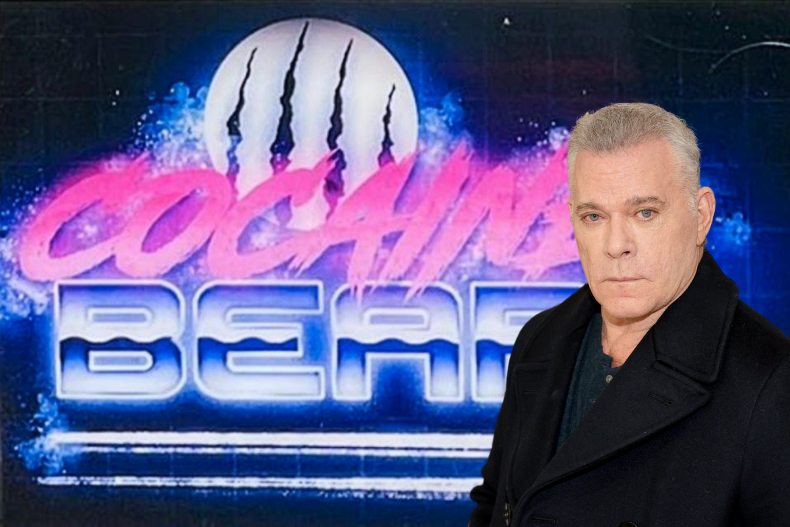 He was paired with his onscreen wife and co-star Julia Fox for press during No Sudden Move, and he explained to Newsweek why he's so good at playing the bad guy.
"It's just fun to play make-believe. I've never been in a fight. I'm not a tough guy."
He continued: "It's fun to play characters like that, there's a freedom in it. It's somewhat exhilarating to do something different and to be… controlling."
Liotta's upcoming projects include Black Bird and Cocaine Bear, as well as movies El Tonto, The Substance and Dangerous Waters.