FBI's 'Black Identity Extremists' Assessment Spurs Questions From Lawmakers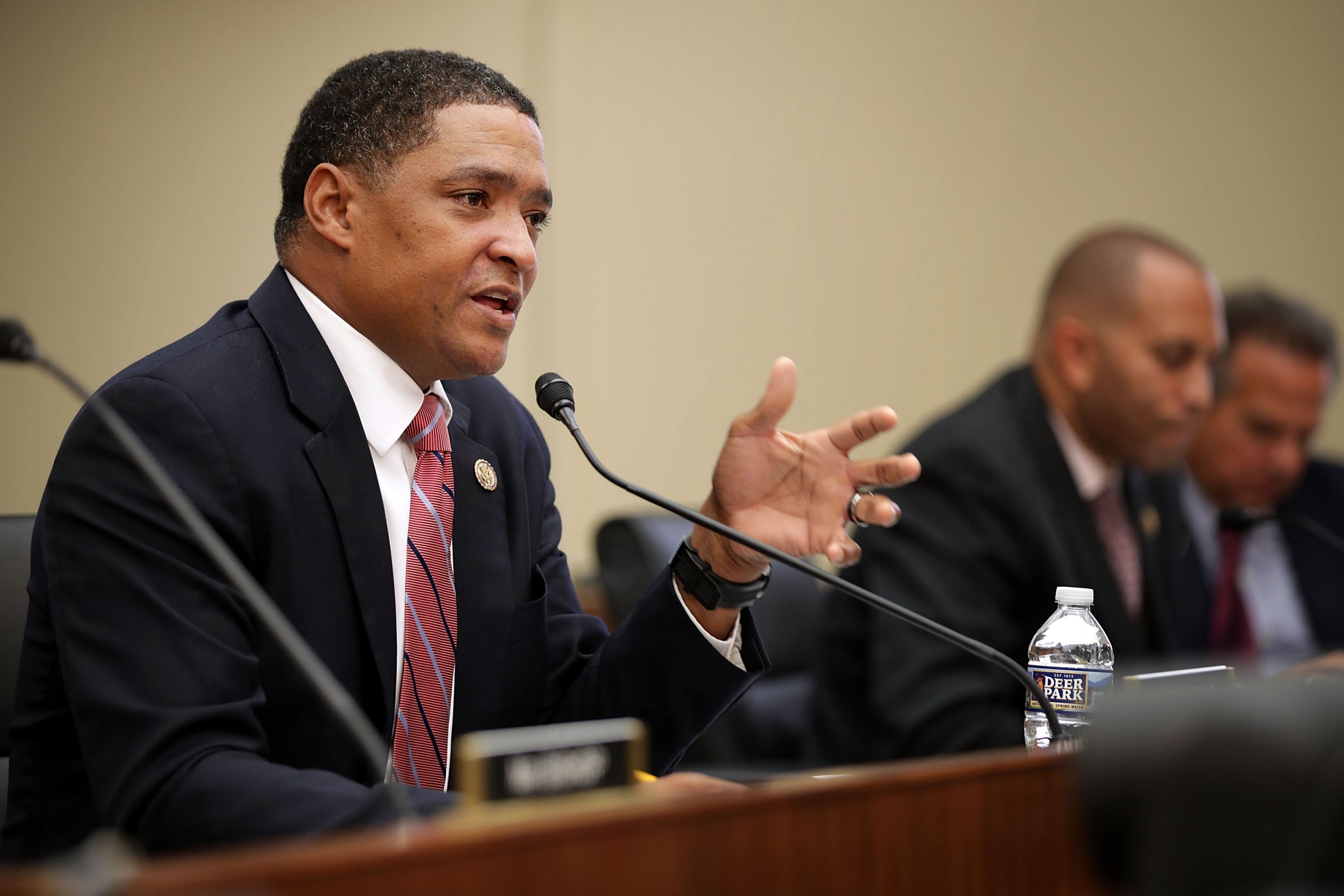 Members of the Congressional Black Caucus met on Wednesday with the director of the FBI to discuss concerns over a bureau assessment that "black identity extremists" posed a threat to police officers.
Speaking with reporters after the meeting, Representative Cedric Richmond, chairman of the caucus, said the discussion went well and he praised FBI Director Christopher Wray's leadership style as "transparent and fair."
"It's a breath of fresh air to talk to this director compared to our relationship with the Justice Department," Richmond said. "With that, he's the director, he's not the agents, and we just have to always be very cautious and diligent about making sure that the people we represent all across the country, and all the citizens of the country, are treated fairly."
Related: Black lawmakers to meet with FBI director over "extremists" memo
Details from the FBI's August 3 intelligence assessment, titled "Black Identity Extremists Likely Motivated to Target Law Enforcement Officers," first appeared in Foreign Policy in October. The assessment blamed "Black Identity Extremist (BIE) perceptions of police brutality against African Americans" for an uptick in "premeditated, retaliatory lethal violence against law enforcement."
Soon after the Foreign Policy report, the Congressional Black Caucus, which has 49 members from both the House of Representatives and the Senate, requested a meeting with Wray. "The assessment and the analyses upon which it is based are flawed because it conflates black political activists with dangerous domestic terrorist organizations that pose actual threats to law enforcement," the caucus said in a letter to the bureau. "It relies on a handful of obviously terrible incidents to paint black Americans who exercise free speech against witnessed police brutality as possible violent extremists."
On Tuesday, Al Jazeera published more details from FBI communications about "black identity extremists." Documents obtained through a lawsuit showed that after fatal attacks on police officers in Dallas and Baton Rouge, Louisiana in 2016, the bureau expressed concerns about "the threat of copycat attacks against law enforcement" at the Republican and Democratic national conventions. The documents also showed that the FBI has monitored Black Lives Matter protesters.
Andrew Ames, an FBI spokesman, told Newsweek on Tuesday, "The FBI investigates activity which may constitute a federal crime or pose a threat to national security and cannot initiate an investigation based solely on an individual's race, ethnicity, national origin, religion or the exercise of First Amendment rights."
On Wednesday, Richmond told reporters that labeling protesters as extremists "is very alarming" and "a mischaracterization."
"We don't want anybody to view Black Lives Matter and other organizations that protest as an extremist group or a domestic terrorist group," he said.
Richmond added that the meeting "was a good first step" and said that Wray would continue speaking with lawmakers about the subject on Thursday.
Wray became FBI director on August 2, one day before the date of the assessment.