Black Former White House Staffer Accused Of Breaking Into Own Apartment
An Obama-era White House staffer says NYPD officers were called to arrest him over a "burglary in progress" while he was simply moving into his new apartment in the Upper West Side of Manhattan.
Darren Martin, who spent years working on Capitol Hill in the White House with the Obama administration as an aide, had planned to have a quiet night on Friday moving into his new home, which he got shortly after being offered a new job working with the City of New York.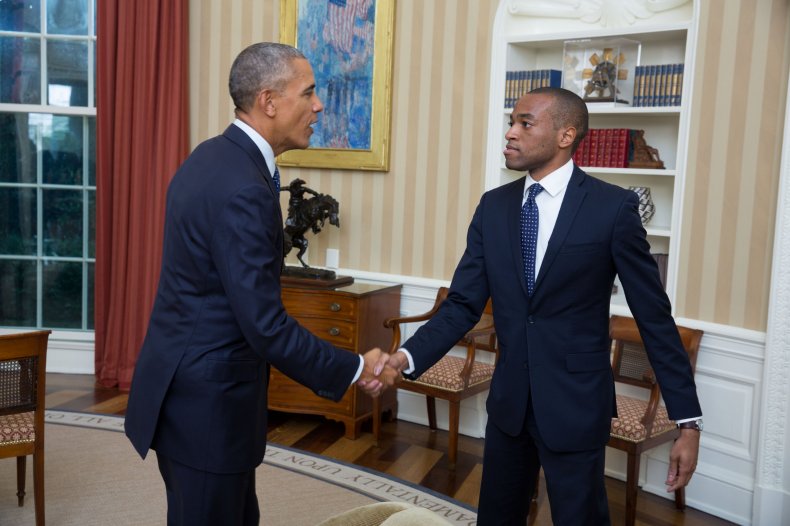 Instead, he found himself confronted by at least six New York Police Department officers after a neighbor called 911 to report him for potential burglary.
"They asked to be let in and I asked why they were here. They asked again for me to let them in and I didn't want to cause any sort of confrontation," Martin told Newsweek.
He said he suspected right away that a neighbor might have called police on him.
"I knew that, well, I'm a black man and it's night and I'm moving valuables around. I was cognizant of that," he told Newsweek.
"I think it's something that not everyone thinks about, but it is something that black and brown men think about all the time, how they will be perceived doing certain things, be that something as mundane as moving or something like walking down the street," Martin said.
In video of the incident posted on social media by Martin, the former White House staffer shows several officers standing outside his Upper West Side unit.
"I'm in my apartment you know, you can't go nowhere without the cops following me," Martin can be heard saying.
"Somebody called the cops on me in my own building," he said, adding later: "About six of y'all showed up, rolled up on me."
In the video, one of the responding officers appears to raise the volume on a radio and hold it up to the camera, while smiling, allowing a dispatcher to be heard saying: "Somebody was trying to break in the door" with a "possible weapon." The dispatcher described the weapon as a "large tool."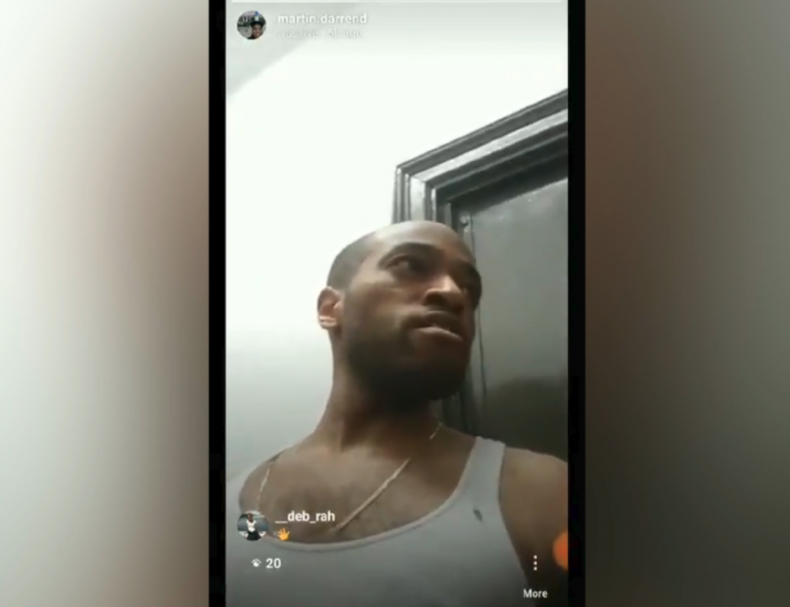 Once the officers verified that Martin was in fact a resident at the building and was not trying to break into his own apartment with a weapon, they left.
However, Martin said he was left disturbed by the incident, which he said was a clear case of racial profiling that could have put his life in danger.
"It's something that black men and black people in this country generally are aware of and because of profiling, we often try to be aware and cognizant of how we look around police officers," Martin said.
He said that while he believed the police were "here doing their jobs," it was "the call itself that's at fault."
"I think someone made a very dangerous assumption," Martin said. "Police are responding to a call for an armed robbery, so they're going to come in full force," he said.
While the situation was "frustrating" and "embarrassing," Martin said he wished he "didn't expect it and I wish I was more surprised by it."
"It's up to our neighbors, quite literally in this case, to listen, to get to know us, so that situations like this one don't happen or you know, turn out much worse than it could have been," he said.
The incident comes in the wake of the high-profile police shooting of Stephon Clark, an unarmed black 22-year-old who was fatally shot by officers in his grandmother's backyard in Sacramento. It also comes after police were called to arrest two black men at a Starbucks in Philadelphia while they waited for a friend to join them.
Martin said he planned to stay at his apartment and see out his one-year lease, but said he has yet to receive an apology from the neighbor who called 911 or from his building management.
The NYPD Deputy Commissioner of Public Information's office said it could not immediately respond to a request for comment from Newsweek, but would look into the incident.