'Black Lightning' Finale: How the Cast Reacted to the Show Being Canceled
Black Lightning is coming to an end after four years, with the May 24 episode set to be the final ever episode of The CW superhero show. The series was canceled back in November 2020, meaning the cast have had plenty of time to reflect on the show coming to an end. Here's how they reacted to the news.
How the Black Lightning cast reacted to the show being canceled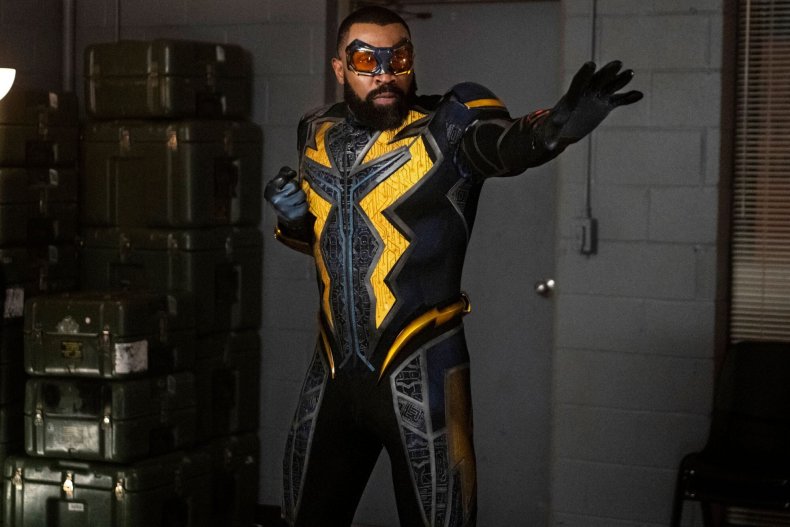 Cress Williams
The lead of the show has been a man of few words when it comes to his show coming to an end. On his Twitter, he merely retweeted the news of the show ending from Deadline without comment.
On Pix11 News, however, he did briefly reflect on the show ending. He told Ojinika Obiekwe, "everything comes to an end. Everything has a shelf life."
He later added: "I'm very thankful for Warner Bros. and for The CW putting their faith in me to lead a show. I'll never forget that and I look forward to whatever's next."
China Anne McClain
Even if the show was not canceled, the Jennifer Pierce actor says she was planning on exiting the show. Talking on her Instagram, she says, "What I did know and have known along with the rest of the cast since before we even started shooting this season is that I am leaving the show and was leaving the show.
"This was going to be my last season, regardless of if it went on or not. For different reasons, that, to be honest, I don't want to go into. I just want y'all to trust me on it."
In the video she said that though she was, "not leaving because I had a terrible time working at The CW," she discussed being disillusioned with Hollywood. "There's been a lot to happen over this quarantine, and I'm not talking about the PC side of it," she said. "These people that are dying and the way of the world now. It's real. And all this is an illusion. This industry for what it is and everything that people look to and praise, it's not important."
Nafessa Williams
The Anissa Pierce actor previewed the series finale on her Instagram with the caption "The final episode of @cw_blacklightning airs tomorrow! What a beautiful, cool ass journey it's been."
In January, she previously paid tribute to the show on social media. "I'm finishing up my 4th and final season of this beautiful ass show," she wrote. "Although this is our last season and there's a part of me who is sad to see it go. There's a bigger part of me who's just so damn grateful to have ever been a part of this journey. I'm grateful for the impact it's had on our culture...that's forever! I'm also really looking forward to the next chapter in my life."
Marvin 'Krondon' Jones III
The Tobias Whale star may be leaving one show, but he told TV Line he remains optimistic about appearing in the Painkiller spin-off. "Tobias is a huge part of Painkiller's origin story, so I hope that he sticks around, but I don't know," he told the outlet. "But The CW has shown us nothing but love, so I'm excited and open to play whatever they want me to play. Painkiller is an exciting spinoff, and I'm happy for Jordan Calloway. He deserves all the best."
The Black Lightning series finale airs Monday, May 24 at 9 p.m. ET / 8 p.m. CT on The CW. Season 4 comes to Netflix in full on Tuesday, June 1.