Black Lives Matter Anniversary: Deborah Danner Is One of Many Who Did Not Have to Die
"Any chronic illness is a curse," Deborah Danner wrote in a January 2012 essay on her experience of living with schizophrenia. "Schizophrenia is no different—its only saving grace, if you will, is that, as far as I know, it's not a fatal disease."
Just over four years later, Deborah's words would come to haunt her family as they mourned her sudden death at 66. She was fatally shot in her own Bronx apartment on October 18, 2016, by New York Police Department (NYPD) Sergeant Hugh Barry minutes after he responded to a call from a neighbor that she had been behaving erratically.
Today, Deborah's family is still recovering from the shock of learning last February that Barry, who is white, would be acquitted of murder and manslaughter charges over the black woman's death.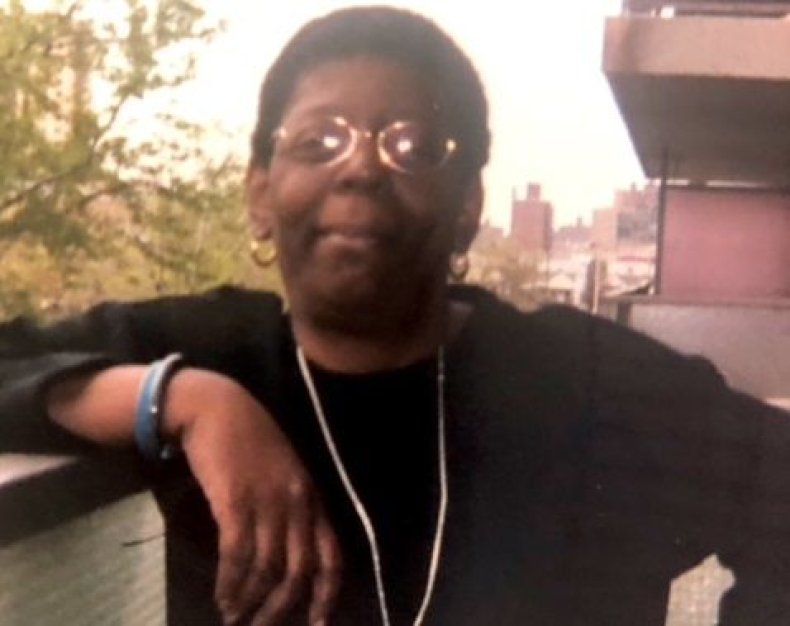 Read More: Black Lives Matter Founder Patrisse Khan-Cullors Says Trump Is One Of 'Greatest Threats' To U.S. Democracy
"I don't think there has been justice for the death of my sister," Jennifer Danner told Newsweek. "She was shot and killed by the police because she was mentally ill."
During his trial, Barry claimed he had shot Deborah in self-defense after seeing her first armed with a pair of scissors and then later with a bat that she swung in his direction, an action which her family insists could not have posed any threat to Barry given the distance between them.
After following Deborah into her bedroom, where she had retreated from police, Barry shot Deborah twice, fatally wounding her.
"I was there when she was shot," Jennifer said. "There were four policemen there already… None of the four other officers who were there had pulled their guns… and then Sgt. Barry and his driver came and they had coaxed her out of her bedroom. And five minutes after he arrived, she was shot."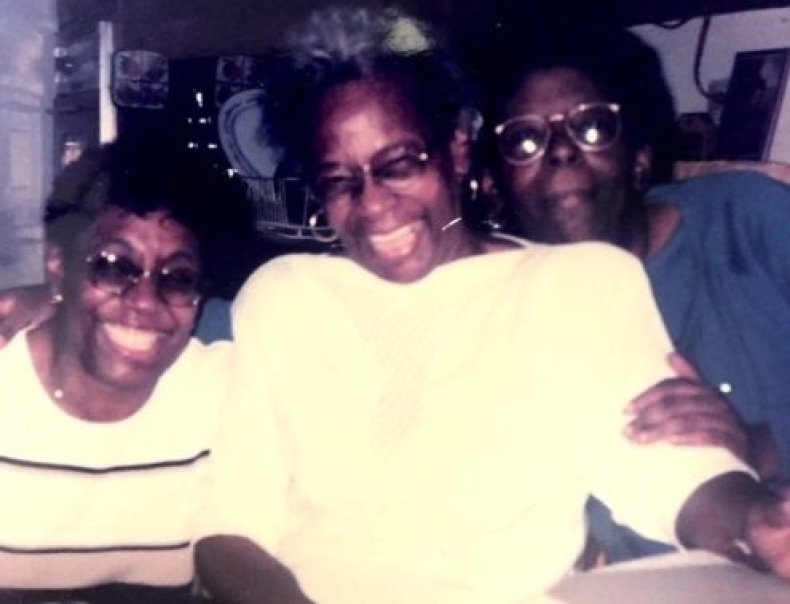 In Pictures: Black Lives Matter: Five Turbulent Years in 80 Iconic Images
After Barry's acquittal, Jennifer said she is still determined to see justice.
"I would like to see Sergeant Barry fired. That's what I would like because he did not act properly. The other four cops were there. Nobody drew their gun. They had started a dialogue with Debbie, the [emergency service responders] had started a diaolgue with Debbie," said Jennifer.
Describing her sister as "highly-intelligent" but "caught into a real disability that she could not break out of," Jennifer said Deborah was known to behave erratically when off her medication.
Police had been called to Deborah's home several times before, she said, and when Barry arrived, officers had been warned "that she was a violent EDP [emotionally disturbed person]."
In previous instances, police had been able to subdue Deborah without use of excessive force, which Jennifer attributes to the work of the NYPD's Emergency Services Union (ESU).
The ESU responds to emergency and high-risk situations that fall outside of the duties of patrol and criminal investigation units, including providing a "crisis response" to incidents involving "emotionally disturbed persons."
"They look like a SWAT team," Jennifer said, adding that an ESU responder told her in a previous incident that they planned to only use batons to "push" her sister back and had "shields so we can get her down so we don't get hurt and so she doesn't get hurt."
Read More: Black Lives Matter: America Is Having A 'Naked Lunch' Moment On Violence Towards Black People
Jennifer said she still questions why Barry would shoot her sister "center mass" when he could have used non-lethal force.
"Never mind that on his gun belt he had a taser and he had mace, but he chose to pull a gun and shoot her," she said. "He could have backed out of the apartment, called ESU and said, 'listen, this is a job for you guys,' but he did none of that stuff. He just shot her."
Ed Mullins, the president of the NYPD's sergeants union, the Sergeants Benevolent Association, defended Barry's use of deadly force, telling reporters after the police sergeant's acquittal, that the "way he handled himself in the moment was entirely appropriate and it was entirely consistent with good police tactics."
He said the suggestion that Barry "could have done something different and if he did, this never would have happened" was a "ridiculous proposition."
Less than 25 percent of NYPD officers have received implicit bias and crisis intervention training
Hawk Newsome, the president of Black Lives Matter of Greater New York told Newsweek he believed Deborah's death could have been easily been avoided if police—and specifically, Barry—had exercised de-escalation strategies and been adequately trained in dealing with "emotionally disturbed persons."
Newsome and fellow BLM activists campaigned heavily around the Danner case, campaigning outside the Bronx District Attorney's office "every morning for two months demanding that she convene the grand jury and indict this officer for murdering Deborah."
Newsome said: "Deborah Danner hit very close to home for me because I live less than a mile from where she was killed. The night [she] died, I was in midtown Manhattan and she was killed in the Bronx. I got the phone call and immediately, I dropped everything, ran home, put on my Black Lives Matter T-shirt and went to the scene of the crime."
Read More: Black Lives Matter: 5 Years on, What Has the Movement Achieved and Where Will It Go From Here?
When Newsome learned that Deborah was shot because she was holding a bat, he said: "The question was, is this considered a deadly weapon?
"The question that we asked everyone who passed by and also placed on flyers, was, what do you do, when a [66-year-old] woman, a grandmother, swings a stick at you? You duck," Newsome said.
"You might hold up your hand to block it, you might even laugh, but you don't shoot that woman twice with a Smith and Wesson."
Newsome said law enforcement bodies and local governments have failed to adequately address the issue of police brutality towards black communities and people affected by mental health issues.
He pointed to the fact it has taken years for the NYPD to roll out two separate programs meant to target implicit bias in policing and to help police officers handle situations involving people in crisis as "the perfect example of government inactivity to address the concerns of the mentally ill in regards to the BLM movement.
"They promised a training of all officers who encounter mentally ill people in 2015. In 2017 only 13 percent of those officers were trained."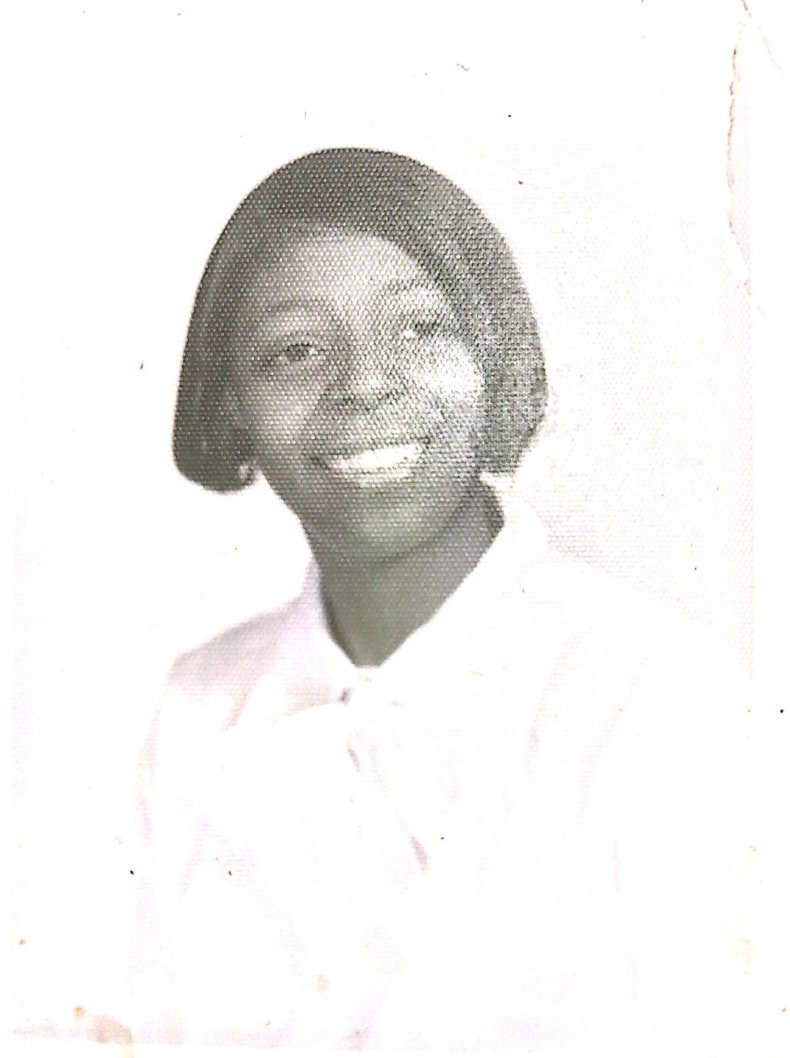 This is extremely problematic," Newsome said. "There are people dying, like… Deborah Danner. They're these very high profile killings and the government isn't doing anything about it."
In fact, Deborah warned of the very same fears in her essay years before her death, writing: "We are all aware of the all too frequent news stories about the mentally ill who come up against law enforcement instead of mental health professionals and end up dead.
"We should all be aware that these circumstances represent very, very serious problems that need addressing," she wrote, adding that "teaching law enforcement how to deal with the mentally ill in crisis" was crucial.
The NYPD had vowed to start the implicit bias training after one of its officers killed Eric Garner, a father of six, by putting him in a chokehold in July 2014, but only began the program in February 2018.
The NYPD Deputy Commissioner of Public Information's office spokesperson, Kellyann Ort, told Newsweek that as of early July, over 8,000 (22 percent) of the force's approximately 36,000 officers have received implicit bias training, while more than 9,000 officers (25 percent) have recieved the Crisis Intervention Training.
"Training in both programs is ongoing," said Ort.