NYPD Will Launch Implicit Bias Training for Police Officers Three Years After Eric Garner's Death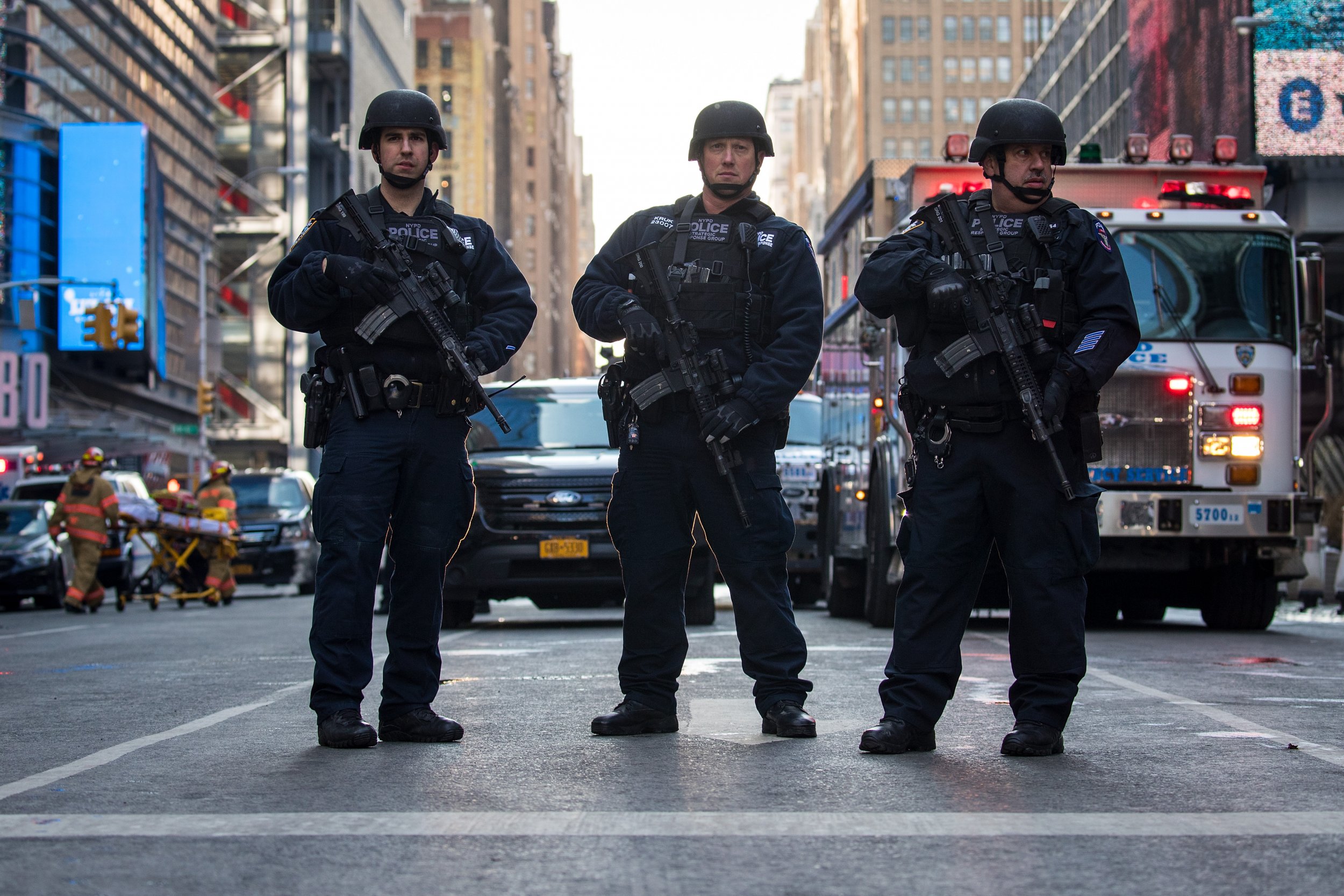 The New York Police Department will finally begin an implicit bias training program it promised to launch three years ago after one of its officers killed Eric Garner by putting him in a chokehold--a use of force that had been banned by the department.
The New York City Police Commissioner's office told Newsweek on Wednesday evening that the NYPD will begin the training starting February 6. "The Implicit Bias Training has been fully developed," NYPD Detective Kellyann Ort said.
She added that the training sessions will be scheduled going forward and will include "all uniformed ranks of the Department."
For Eric Garner's daughter, Erica, who had become an outspoken advocate against police brutality in the wake of her father's death, the news came just weeks too late. Erica Garner died last month at the age of 27 after slipping into a coma following a heart attack just days before Christmas.
Read more: 'I can't breathe': NYPD officers arrest protester at Erica Garner rally immediately after her funeral
Her father died in July 2014 after NYPD officer Daniel Pantaleo held him in a chokehold over suspicion he was selling loose cigarettes. Garner, who was black, could be heard saying "I can't breathe" at least 11 times as Pantaleo, a white officer, held him in the banned maneuver. Camera footage of the deadly arrest showed the officer wrapping his arm around the 43-year-old father of four's throat until Eric Garner's body went limp.
Garner's death and the following refusal from a grand jury to indict Pantaleo sparked national outrage over police brutality and played a large part in fueling the Black Lives Matter movement.
In response to public backlash, the NYPD vowed to begin implicit bias training for its officers. However, just weeks ago, Newsweek reported on how after more than three years, the department had yet to provide any such training for a single member of its force.
Now, it seems the NYPD will be fulfilling the promise in the months ahead, vowing to launch its training program to mitigate bias that might affect the way police engage with the public and respond to situations.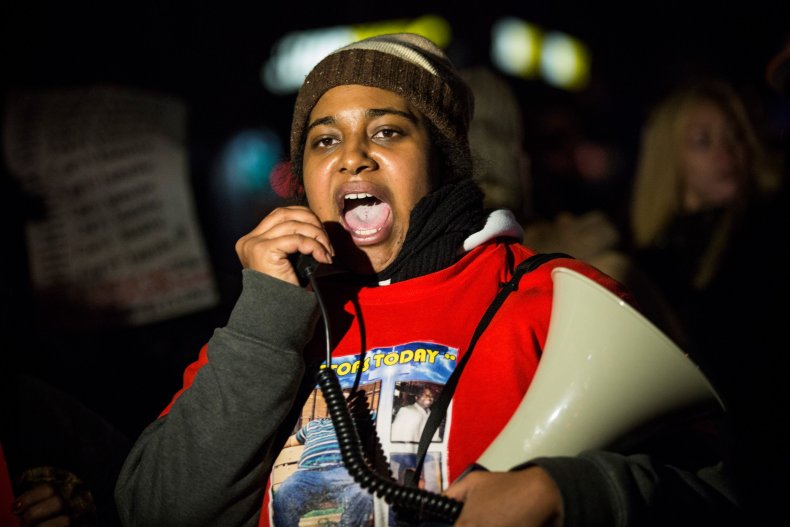 However, Black Lives Matter of Greater New York president Hawk Newsome says he feels the timing of the new training is a "publicity stunt." "The reason I'm saying that is because Eric Garner's daughter died less than a month ago and now that the story is being revived and in the news again, they are promising to take steps to rectify the situation," he said.
"This troubles me," he continued. "It wouldn't be the first time the NYPD has sought to address the public's concerns with new training and then not followed through."
He added: "I believe the NYPD is playing politics right now and it's costing people their lives."
In the wake of Garner's death, New York City Mayor Bill De Blasio announced in 2014 that a significant portion of the police department would be retrained after Pantaleo was not indicted over Garner's death. The mayor fulfilled that promise by rolling out a "Smart Policing" course, which was part of a de-escalation training program known as "20K" developed in late 2014, Ort told Newsweek.
She said all uniformed members of the NYPD received the de-escalation training over the course of 2015. In addition to the development of the "20K" and forthcoming implicit bias training programs, Ort said the NYPD has also instituted a crisis intervention training program, which is expected to be provided for all uniformed members.
To date, 7,379 members of the police force have received this training, Ort said.
Newsome said he is disappointed that not all members of the force have received the training yet. "I'm not hopeful because I won't see a result," he said. "These trainings were supposed to start years ago. To date, they've only trained 20 percent of the targeted officers."
He pointed to the deaths of Deborah Danner, a 66-year-old mentally ill woman who was fatally shot by police in October 2016, and Dwayne Jeune, whose mother is reportedly suing the City of New York, alleging that her son was wrongfully killed due to an officer being insufficiently prepared to deal with mentally disturbed people, according to CBS News.
On its NYPD News website, the force says that it fields "well over 100,000 calls" regarding emotionally disturbed individuals each year. It states that "training in the NYPD has been reorganized and revitalized in the past three years," adding that its crisis intervention training program is "one of the Department's most important recent training initiatives."
The training is provided in a four-day class that emphasizes the importance of active listening skills, the website says.
Officers learn "how to demonstrate empathy and build rapport with subjects, slowing down situations and de-escalating on the subject's negative emotions."
Officers who receive this training "generally display greater confidence in these situations and are better at recognizing mental illness," the website states.