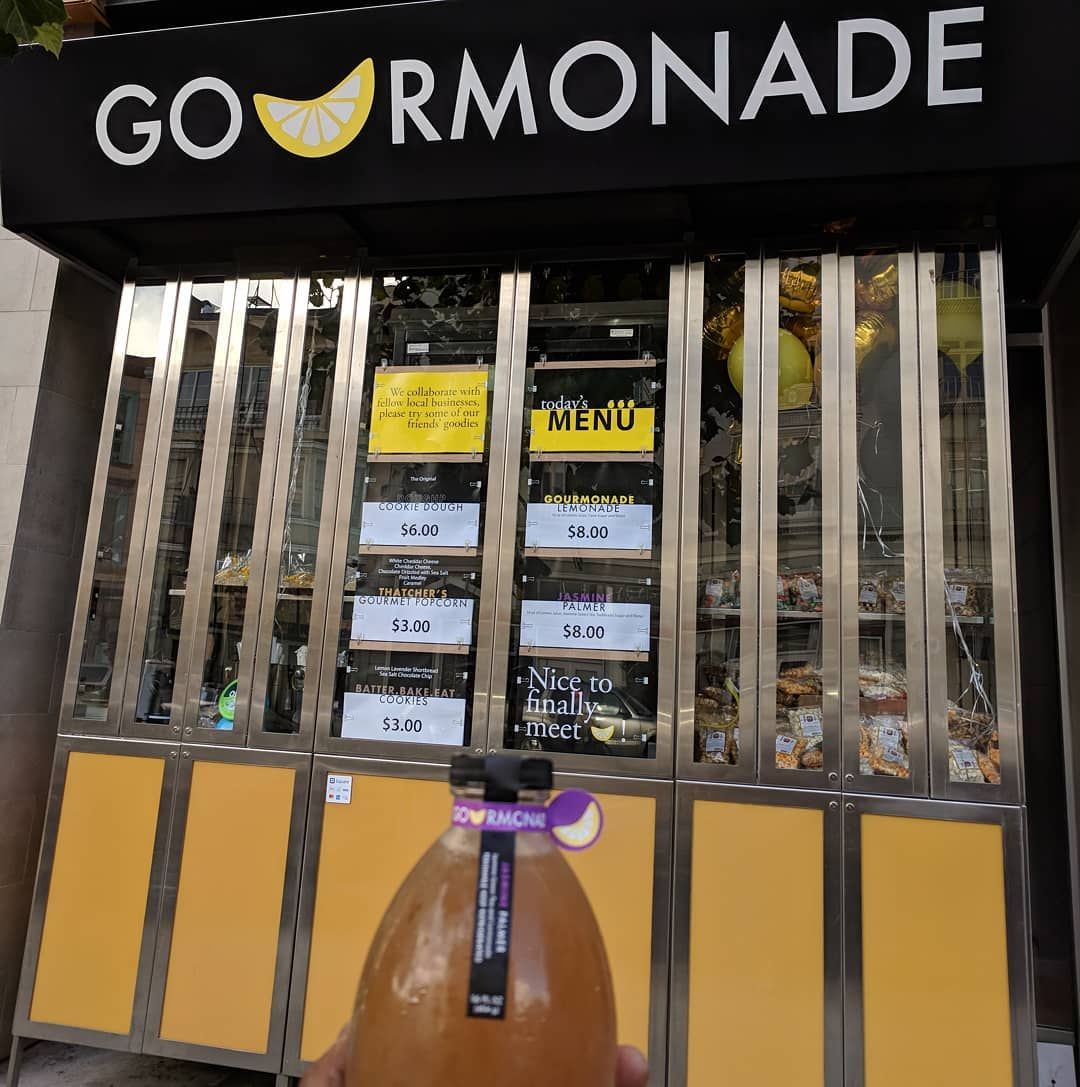 A black business owner says police believed he was breaking into his own store after they had received a call about someone suspicious being out front.
Viktor Stevenson, the owner of Gourmonade kiosk in San Francisco, claims the police were called to his business on Tuesday at around 6:30 a.m. after they had received a call that someone was breaking into the business. Stevenson told Newsweek he went to the store to pick up some lemonade for a friend. He was on the phone with the security system company of his business when four police officers approached him.
"I didn't realize they were for there for me," Stevenson told Newsweek. "I asked them if I had accidentally set off the security alarm, and told them I was on the phone with the security system company."
Stevenson told Newsweek that he showed the officers his key and opened and closed the kiosk with the key. The police still asked for identification, and he gave the officers his California ID.
"I asked the officer why he was running my information because I clearly belonged there," said Stevenson. "The officer said, 'Sometimes people are not who they say they are.'"
Newsweek has reached out to the San Francisco Police Department but did not hear back in time for publication.
Stevenson posted a photo on Gourmonade's Facebook page on Tuesday, moments after the incident and just three days after he held the grand opening for the store.
"Four cops just hopped out on me guns almost drawn took my ID at my own store. This racist thing is out of control but it won't stop me!" Stevenson wrote on Facebook.
The owner of the lemonade stand said he is a private person and was surprised by the attention to the incident. Stevenson told Newsweek that he doesn't expect an apology from the police officers and said they were just doing their job.
"I told [the police officers] thank you and apologized to them for wasting their time," Stevenson said. "That's why I have a security system and that's why I can respect someone calling the police, but there was nothing suspicious about me."
Stevenson said he didn't realize how big of an impact the incident has had on him and his family. He said his wife woke up from nightmares a night after the incident. Stevenson believes people should not call the police to judge others for what the color of their skin or what they are wearing.
"Just because a black man has on a big coat hat and a chain doesn't make me a criminal," Stevenson said. "It's asinine in 2018 people are still judging a book by its cover."
Stevenson, who has a 9-month-old son, says he hopes by speaking out about the incident he can show his son that nothing will stop him from being a business owner after working on his lemonade stand for the past three years.
"I want to teach him that there is nothing he can't do if he can put his mind to it," said Stevenson. "As scared as I want to be for him, I hope by speaking out I can make this world a better place for him."
The incident comes just a month after a video of a woman calling the police on an 8-year-old black girl selling water bottles near AT&T Park in San Francisco went viral. The woman, who was identified as Allison Ettel, resigned as CEO from her cannabis company, TreatWell Health, in June.