Black Preschooler's 'Monkey Award' From Teacher Slammed by Mother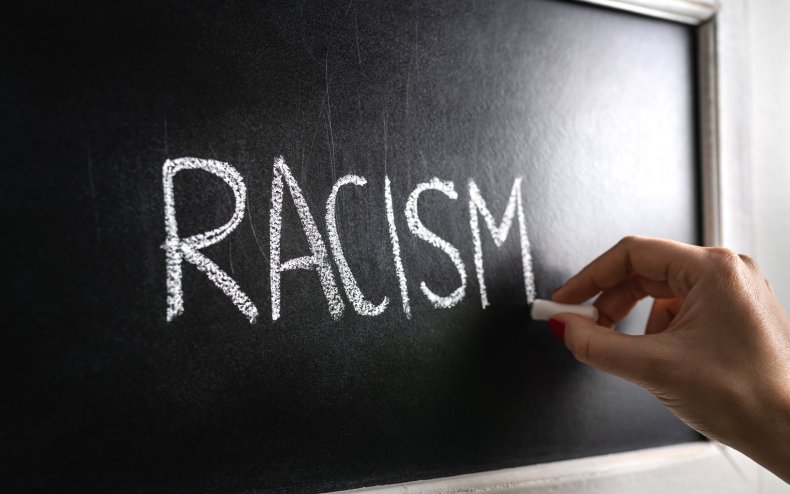 The mother of a Black preschooler in Mississippi has expressed outrage over a teacher giving her preschool-age son a "Monkey Award."
Shemekia Ellis told NBC affiliate WMC on Thursday that she was "angry" about her son Braylen recently bringing the award home from Batesville Elementary School, while noting that South Panola School District officials had claimed that his teacher was unaware of the history of racist comparisons between Black people and monkeys.
"We wasn't happy about it," Ellis told WMC reporter Bria Bolden. "I'm still not happy about it. I'm angry because I don't understand why my son got the monkey award when he received an award that he had completed Pre-K."
"[Braylen] was excited about the award but he had no idea what he was holding," she added. "So, you know, it's unacceptable to me."
Ellis later sent a series of emails to school officials to complain about the award and contacted WMC. She eventually secured a meeting with the school district superintendent and Batesville Elementary School Principal Amy Sutton, who told her the award was given for her son's "energy."
"She stated that the teacher stated that she gave him the award for his energy," said Ellis. "But the award doesn't say anything about energy, it says 'entertainment.'"
Ellis reportedly said that school officials told her Braylen was given the award during an "animal-themed award ceremony" in class. Braylen was given a colorful certificate that features a cartoon monkey and praises him "for keeping others entertained."
Ellis said that Sutton, who is also Black, told her that school leadership had ignored warnings about handing out awards that are "offensive" or would "raise a red flag" during a meeting before the ceremony.
While school district officials pledged to not hold any similar award ceremonies in the future, Ellis was demanding an apology that she still had not received as of Thursday.
"These teachers have messed up," said Ellis. "They was wrong. The superintendent knew they was wrong, the principal knew they was wrong. So, they need to be held accountable for what they have done."
Newsweek reached out to Sutton and the South Panola School District for comment.
Other incidents of racist comparisons between Black people and monkeys have recently been reported at U.S. schools. Last week, a teacher at Kentucky's Louisville Male High School was captured on video using racial slurs, including referring to a Black student as a "monkey," according to CBS affiliate WLKY.
School officials in Lacey, Washington, issued an apology in January after River Ridge High School students were recorded calling a Black basketball player a "gorilla."
An investigation was launched in March when a California high school soccer game was interpreted by racist taunts including a Black player being subjected to monkey noises.