White House Reporter Says Trump Enjoys Insulting Women of Color
A prominent African American White House reporter whom Donald Trump described as a "loser" has said that the U.S. president likes to disparage women of color.
April Ryan, who is White House correspondent and Washington bureau chief for American Urban Radio Networks, referred to Trump's attacks on a number of prominent black women recently.
On Wednesday, Trump was telling reporters about his low opinion of CNN reporter, Jim Acosta after their altercation at a presser, when he changed tack and said that Ryan was "a loser, she doesn't know what the hell she's doing".
"She gets publicity and then she gets the pay raise...she's very nasty and she shouldn't be," he said, adding that "you have got to treat the White House and the office of the presidency with respect."
But in a piece for The Washington Post, Ryan, who was the National Association of Black Journalists Journalist of the Year in 2017 said Trump often took swipes at women of color and she was simply the latest victim.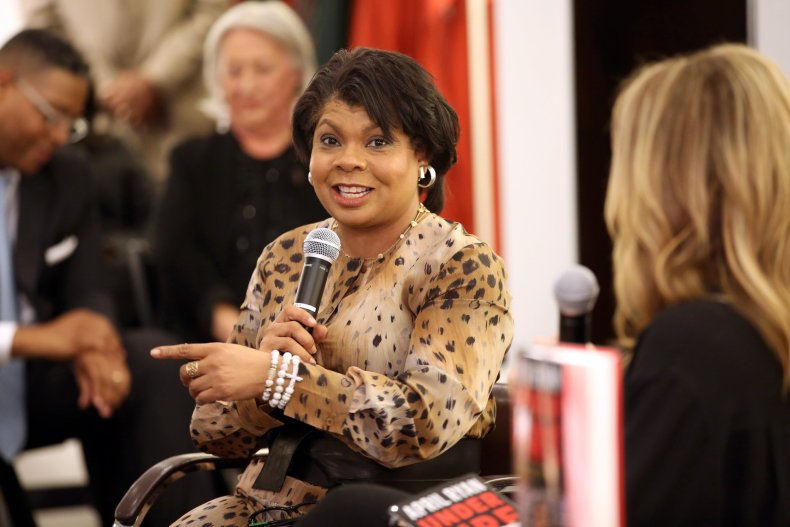 "Though there's hardly anyone, from his predecessors to senators in his own party, he won't try to shout down with ad hominem insults, Trump relishes, and injects venom into, verbal attacks against women of color," she wrote.
She contended that his attitude to women of color was demonstrated in his description of Rep Maxine Waters as having a "low I.Q." as well as his feud with Rep. Frederica Wilson over her criticism of his response to the death in action of her constituent, Sergeant LaDavid Johnson.
She also referred to his description of Stacey Abrams as "not qualified" to be Georgia's governor and his Twitter feud with National Association of Black Journalists' 2018 journalist of the year Jemele Hill.
"He leaves little doubt about what he really thinks of us," she wrote in The Post.
"You can tell, though, by the way Trump has responded in recent days to more than one black woman journalist that he sees our presence there as illegitimate. If he didn't, he'd either answer our questions or simply ignore them, not berate us.
"But when Trump denigrates black women, he's sending the message that he doesn't see us equally," she added.
In a statement, the National Association of Black Journalists (NABJ) said it was "appalled" by President Trump's "continued disrespect" of African-American women journalists. The White House has not yet responded.