BLACKPINK's New Album 'Born Pink' Hits No. 1 in U.S. on Day of Release
Calling all the Blinks: BLACKPINK is back in your area, and they're topping the charts.
The South Korean girl group made up of Jisoo, Jenni, Rosé and Lisa released their second studio album, Born Pink, on Friday and it has already hit number 1 in the United States on iTunes, selling over 2 million records in the first week of pre-orders.
The album includes the pre-released single, "Pink Venom," which was a huge hit at the MTV VMA Awards last month, and their newest single, "Shut Down," which skyrocketed to number 1 in at least 48 countries on iTunes in less than a day.
The music video for "Shut Down," which was released on Friday, is also breaking records, reaching 33 million views at the time of publication.
All eight tracks from the album have simultaeously charted on the TOP 100 Chart of Melon, the largest music site in Korea, with "Shut Down" hitting number 6 within the first two hours of the album's release.
Overall, the K-pop group's newest album is widely received, and fans and music critics are wondering if it has the chance to set a new record on Billboard's Main Album Chart "Billboard 200." BLACKPINK reached number 2 on the Billboard 200 with their first album in 2020, the best record for a Korean girl group. As of now, only male K-pop groups have reached the number one spot, including BTS, SuperM and Stray Kids.
This comeback has been super important to the girls of BLACKPINK, and Lisa told Billboard in a recent interview that they have put a lot of thought into every detail of the album.
"Before our comebacks, we always get into lengthy conversations about what we can do to improve," said Lisa. "We try to bring out the best outcomes by discussing our thoughts on music videos, outfits, choreography, and even the littlest details such as hair colors."
"I think our fans are as excited about our new album as we are. Their reactions are one of my biggest motivations. Their constant support always inspires me to aim for the better," she said.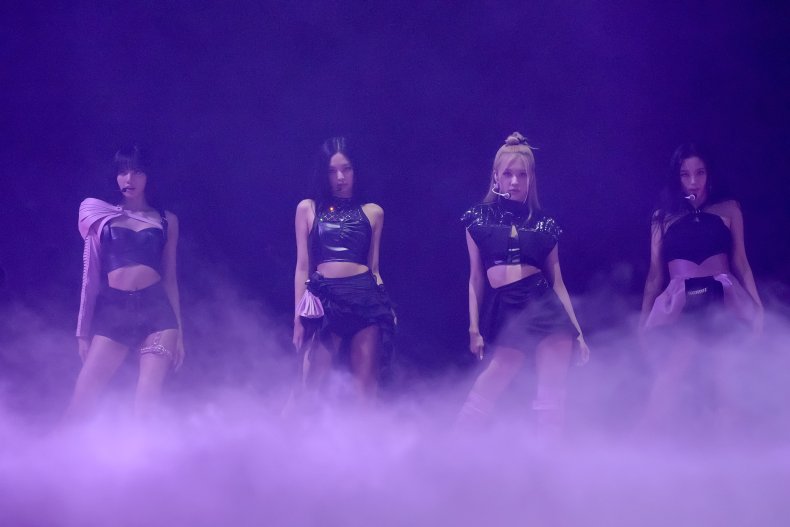 After a brief hiatus for each of the members to work on solo projects, the album marks their return to the global stage as well, as BLACKPINK will go on a world tour starting in October 2022 through to June 2023.
YG Entertainment, the group's record label, announced the new album in July and added, "BLACKPINK will also go on the largest world tour in the history of a K-pop girl group by the end of the year to expand their rapport with fans worldwide."
The tour will start in Seoul, South Korea, before bringing the group to the U.S. for several stops. Through November and December, BLACKPINK will be in Europe, and in January, the band will go do several concerts in Asia before heading to the UAE, Australia and New Zealand.
Born Pink is available on iTunes, Spotify, and other streaming platforms now.
Newsweek reached out to a representative for BLACKPINK for comment.