'Blade Runner 2': Dave Bautista and Robin Wright Join the Cast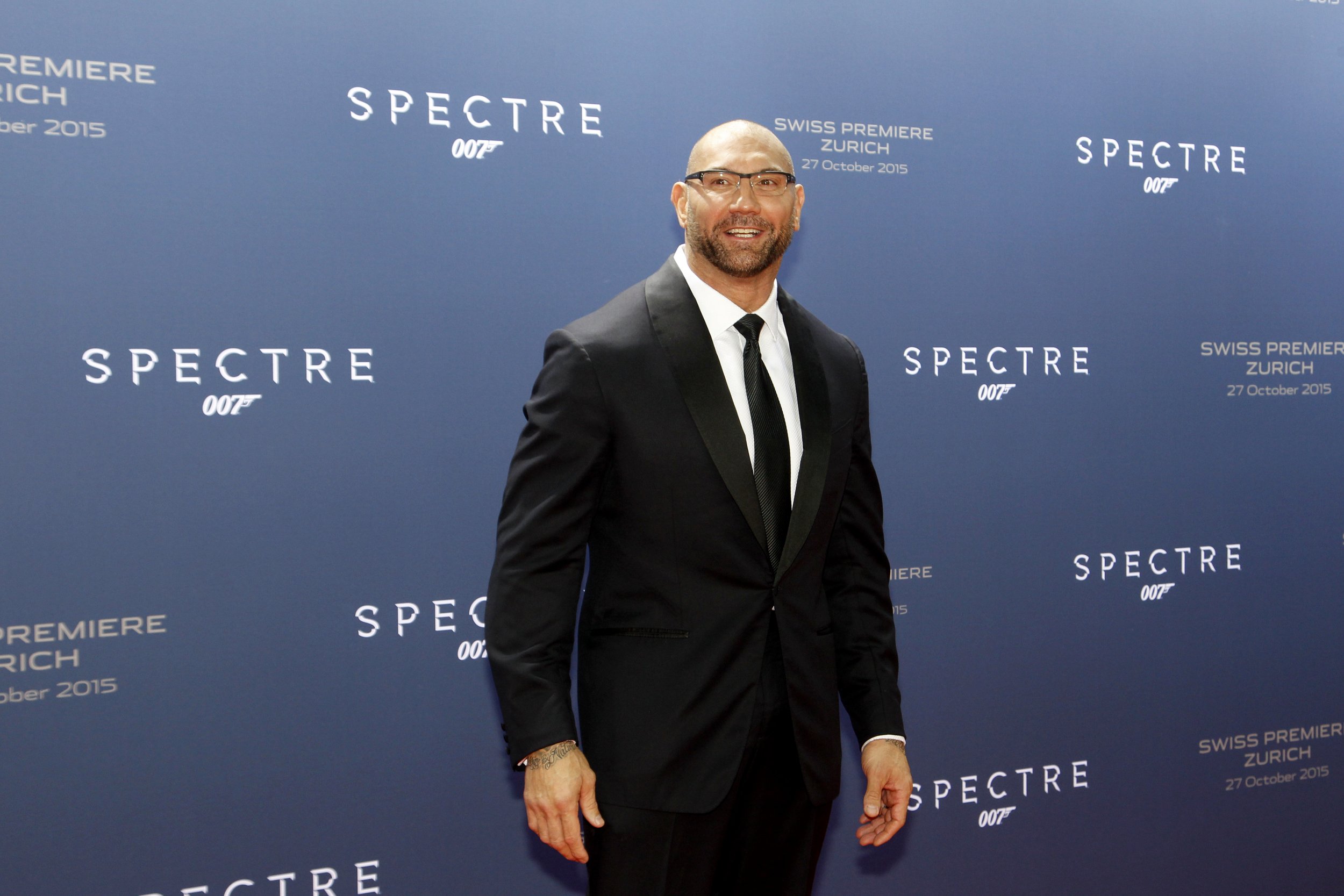 Blade Runner 2 is officially a go with two new cast members confirmed to join Harrison Ford and Ryan Gosling on the dystopian sci-fi adventure: Dave Bautista, best known for his role in Guardians of the Galaxy , and as House of Cards ' Robin Wright.
Bautista, 47, confirmed his casting in a video message posted to Twitter on Monday, and it seems the actor couldn't contain his excitement at landing a part in the long-awaited sequel to Ridley Scott's 1982 classic. Watch:
Warner Bros., which will distribute the film in North America, went on to confirm rumors of Wright's casting.
Details are scarce about the plot of the film, or who Bautista or Wright will play, but Ford will reprise his role as Rick Deckard. For those keeping score, it marks his third nostalgia-filled role after reprising Han Solo in 2015's Star Wars: The Force Awakens and signing up for a fifth Indiana Jones movie.
A seminal Ridley Scott film, Blade Runner is based on Philip K. Dick's 1968 novel Do Androids Dream of Electric Sheep? and set in a futuristic Los Angeles where it is possible to genetically engineer "replicants," or sentient androids that are indistinguishable from humans. These replicants are banned from being used on Earth and are used primarily on outer planets in menial jobs. In the movie, Ford's Deckard is part of a police task force, known as Blade Runners, tasked with hunting down replicants illegally squatting on Earth.
Original Blade Runner screenwriter Hampton Fancher is back to pen the new script along with Michael Green, whose previous credits include the poorly received Green Lantern in 2011.
The new movie will be directed by Denis Villeneuve, fresh from the success of his Oscar-nominated Sicario , while Scott will remain on board as a producer.
In 2015, Scott revealed how Ford was initially reluctant to reprise his role in the sequel but was eventually won over by the script. "I got Harrison back. Because Harrison said, 'Meh,' and I said, 'No, read this.' And I think he said, 'This is the best script I've ever had.' We've been working on it for a couple of years," he said .
Blade Runner 2 will begin shooting in July for a January 2018 release date.