Harrison Ford's Advice to the Next Han Solo: 'Don't Do It'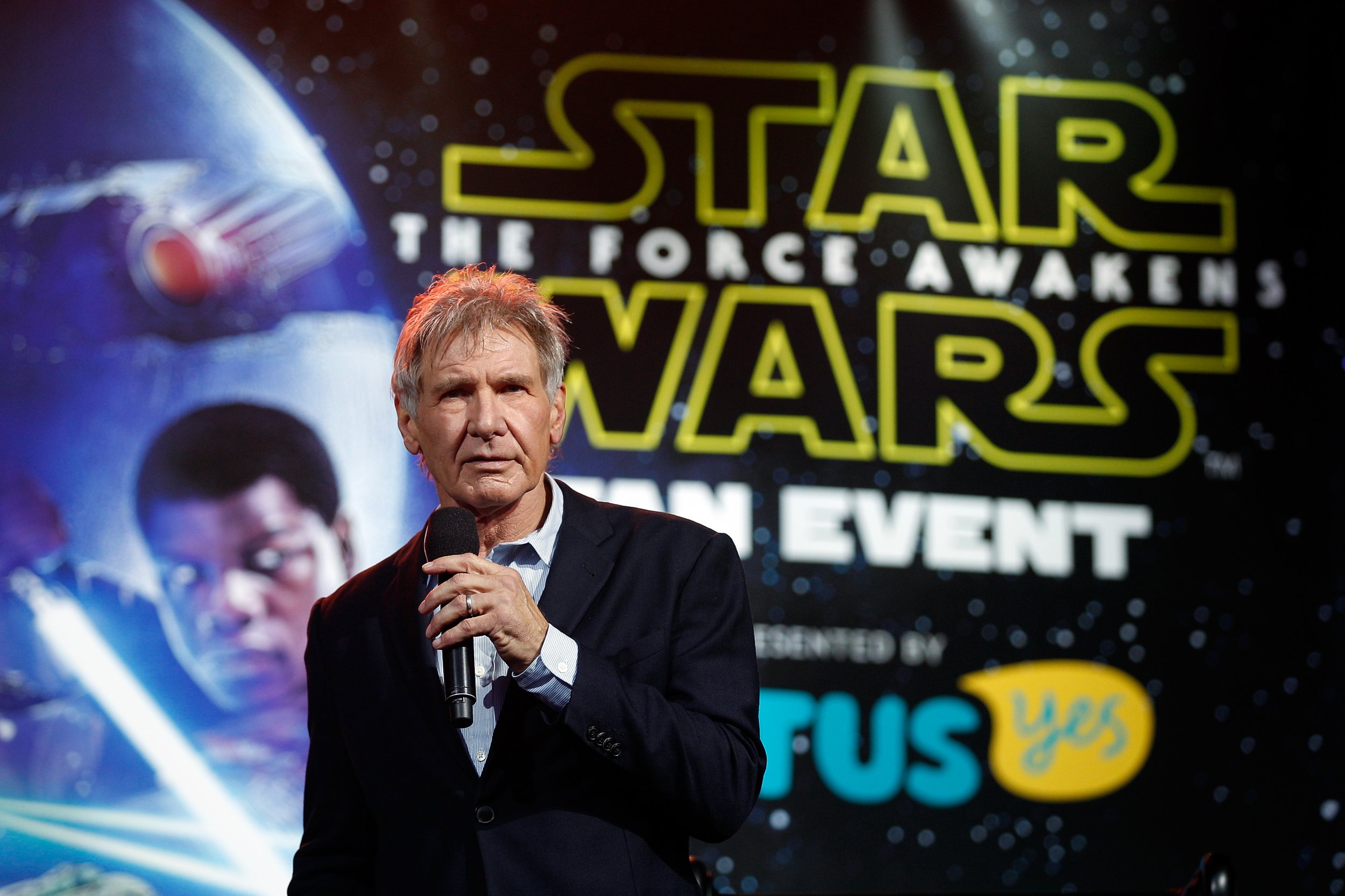 From one Han Solo to another: "Don't do it." That is the unlikely advice from Harrison Ford as he cedes his iconic Star Wars role to a younger actor.
With Eddie the Eagle star Taron Egerton, Hail, Caesar! 's Alden Ehrenreich and Transformers actor Jack Reynor rumored to be in line to take over the part in a prequel film, Ford was asked what knowledge he would pass on in a surprise appearance on The Ellen DeGeneres Show on Tuesday.
But the 73-year-old star's words of wisdom likely won't be too helpful. He joked: "Don't do it."
Ford added of his fate in 2015's Star Wars: The Force Awakens : "First it seems like everything's going swimmingly, and you put in 25, 30 years, and then they just let you go. And they show you the door and say, 'We're done with you, thanks very much.'"
The actor, who first played the rogue adventurer in 1977's Star Wars Episode IV: A New Hope , went on to correct host Ellen DeGeneres when she mentioned the movie would star a "new Han Solo."
He quipped: "It's worse than that. It's a young Han Solo."
Watch Ford's appearance below:
The Lego Movie directors Christopher Miller and Phil Lord will helm the spin-off adventure for a 2018 release.
Speaking to the BBC in a separate interview, Ford explained that he was satisfied with Han Solo's death in the last Star Wars film directed by J.J. Abrams.
"I wanted Han Solo to sacrifice himself for the good of the other characters to bring some gravitas to the story," he said.
The actor is next set to reprise another of his iconic roles—Indiana Jones. The fifth instalment in the franchise is due for release in 2019 and will reunite Ford with director Steven Spielberg.
Addressing why he wanted to revisit the part, he said: "The opportunity to work with Steven again, and the chance to revisit this character which has brought pleasure to so many people—not to mention me. It's great fun to play this character, it's great fun to work with Steven. I'm looking forward to it."