'Bling Empire': Dorothy Wang, Richard Chang's Complex Relationship Explained
Dorothy Wang and Richard Chang are both starring in the first season of Netlix's Bling Empire: New York.
The series is the sister show to the Los-Angeles-based Bling Empire and sees Wang, who featured in the second season of Bling Empire, make the big move from LA to NYC.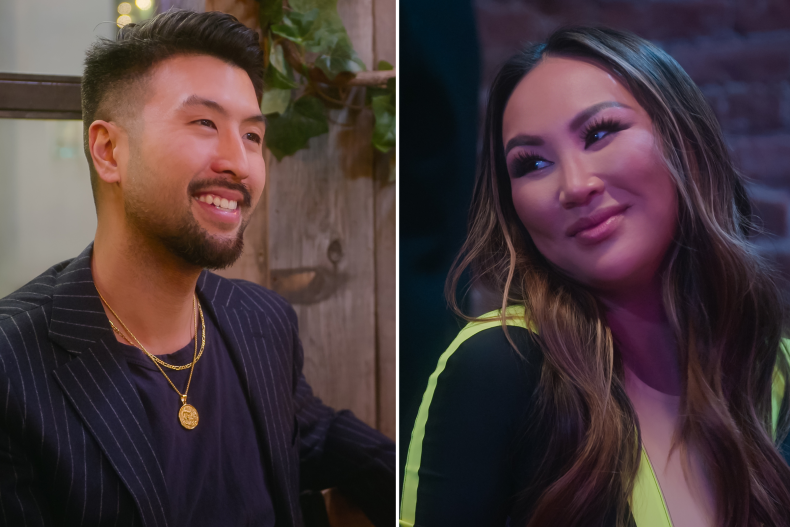 The episodes follow Wang and a fresh group of "wealthy, sophisticated and hilarious Asian Americans from New York City, where the quality of real estate is measured by address, not acreage. Conversations are direct, not coded. And competition—for love, for money, and for power—is fierce."
Chang is introduced to viewers as a friend of Wang, but, before long, the pair's relationship is tested as tensions build between the two.
Wang is single at the start of the season and is seen looking for perfect man throughout the eight episodes of Bling Empire: New York, while Chang is in a relationship with girlfriend, Vika Abbyaeva.
Despite Chang's well-documented romance, some viewers may be curious as to how Chang and Wang became friends, and whether they have ever dated each other.
Newsweek has everything you need to know about Wang and Chang's relationship over the years.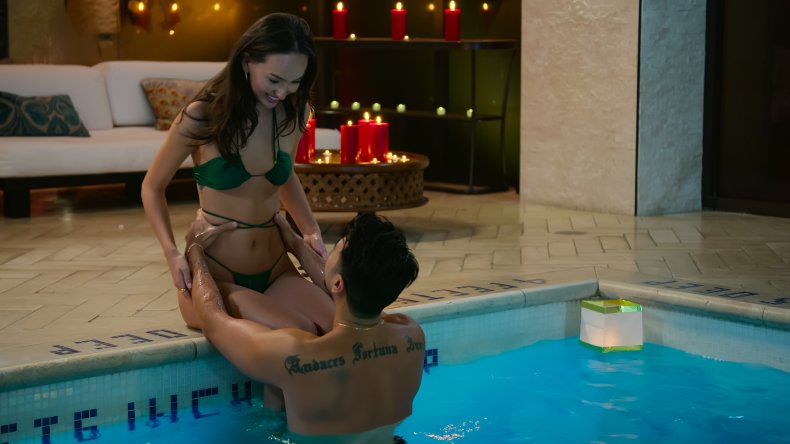 'Bling Empire: New York' Stars Dorothy Wang and Richard Chang's Relationship
First meeting
During the first episode of Bling Empire: New York, Wang reveals how she first met Chang.
In her confessional camera to interview, she says: "I met Richard with a friend at a bar in Taipei [Taiwan]."
Wang, 35 on January 27, adds: "I think I was probably 22. We had a good time, we were dancing," as a picture of her and Chang from when they were younger pops up on screen.
"I don't know, I just went with it," Wang adds. "We kept in touch throughout the years, and as much as I love my friends in Los Angeles and the people there, [Chang] hangs out with a more eclectic group of people."
Chang then gives his version of events, and says: "We had a lot of good times. It was always when the sun was down at an event, at a club, at a bar."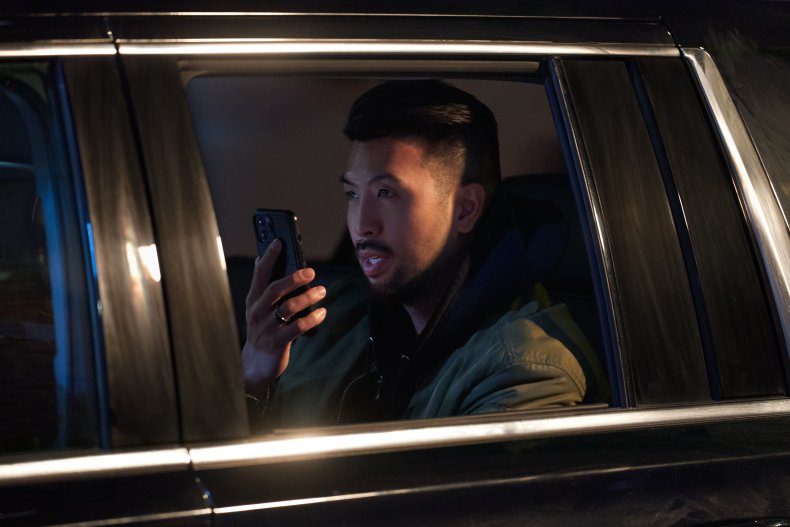 He adds that he knows Wang's family, which includes her father, billionaire mogul Roger Wang, is "very successful."
"I'm excited to help her acclimate, I'm excited to introduce her to amazing people," Chang adds.
The pair never say if they have dated in the past, but one of their co-stars quips during the first episode that they "don't know if Dorothy knows [Chang] has a girlfriend." This has led fans to suspect there could have been something between them in the past.
Dorothy's Move to New York
The two appear to be good friends at the start of the season and as Wang gets accustomed to living in New York, Chang tries to help her settle in by gifting her a decoration for her new apartment.
Chang brings Wang a fortune cat, or Maneki-neko, which is a very popular charm in Japanese and Chinese cultures and is believed to attract good luck and fortune for its owners.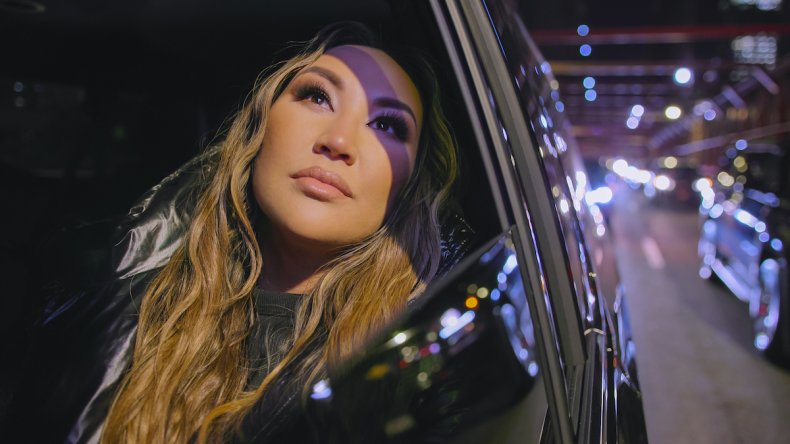 Charity Event Fallout
Wang and Chang's friendship begins to turn tense when Wang is invited to a charity event that Chang has organised.
The star says she feel pressured to attend the event and post about it on her social media, and later tells the cameras: "When you grow up with money, it's kind of hard to find friends.
"I want to be generous and giving, but, like, I just met you. This is why I can't be nice to people."
Hudson Medical
Things get really heated between Chang and Wang when the latter and friend Tina Leung don't turn up to an appointment for an IV treatment that Chang has booked them at his place of work, Hudson Medical.
Chang is left very unimpressed with the two women for not taking him up on the favor, which involved doctors and members of staff at his work preparing for their visit. He calls them out on it, leading to Wang and Leung to accuse him of being "tactless."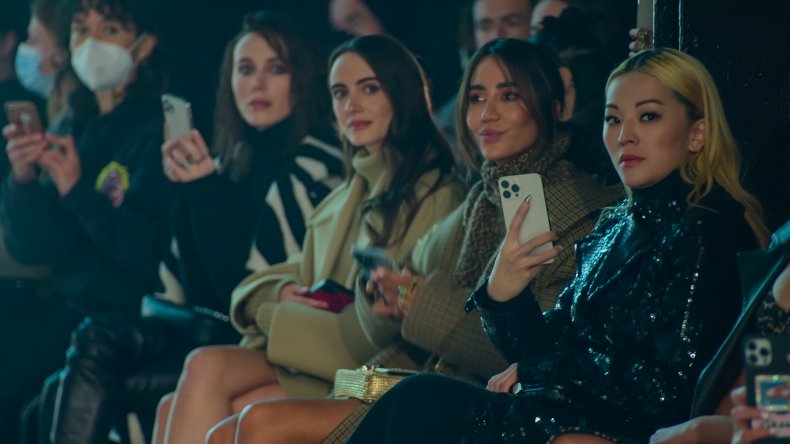 The pair recall a text message he sent them, in which he asked them to help show him in "the best light." Wang explains that she feels Chang wanted them to come for the treatment to promote his business, not because he was concerned for their health, as he was insinuating.
"It really does feel like he only wants us to go because it's beneficial for him and his business," Wang says in her joint confessional interview with Leung, adding: "I'm surprised by how tactless Richard is."
By the end of the season, Chang and Wang appear to have buried the hatchet somewhat, though their issues are never fully resolved on camera.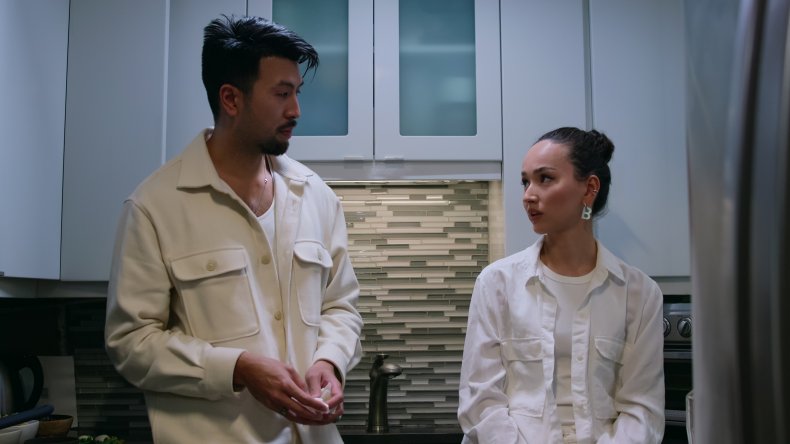 Chang and Abbyaeva, however, still seem to be going strong, despite the failed proposal in the season finale.
Abbyaeva was seen cutting off Chang's proposal in the final episode of the show, saying: "If you are going where I think you are going, I have to, like, stop you. OK?"
She goes on to say that it isn't "a good time" for the couple to get engaged, with "everything going on," but reassures Chang that she sees them having a future together.
Bling Empire: New York is available to stream on Netflix now. All eight episodes have been released at once.