Bling Ring Member Alexis Neiers' Sister Admits She Robbed Rachel Bilson
On Monday, Gabby Hames (née Neiers), sister of Bling Ring member Alexis Haines (née Neiers), went live on Alexis' Instagram to air frustration about the recent Netflix documentary, The Real Bling Ring: Hollywood Heist.
Gabby, 27, who starred on the E! reality show Pretty Wild with Alexis, confessed publicly for the first time that she participated in a burglary at Rachel Bilson's house during the years that the Bling Ring was operating. The reason for her admission, she said, was that she wanted to make amends to Bilson and also make it clear that Alexis—who became the face of the Bling Ring—was not the only family member involved.
Gabby said she was planning to admit the truth in her interviews regardless but then Heist director Miles Blayden-Ryall informed her that Bling Ring member Nick Norgo (née Prugo), who also participated in the doc, had already implicated her. She said that at that point, she came forward on camera and admitted that when she was 15, one night when she was drunk, she accompanied Norgo and their friend Tess Taylor to actress Bilson's home, where she stole a purse. Alexis took the fall for having the bag but said during the Instagram Live that she was not present the night of that burglary. Gabby also alleged that Blayden-Ryall later informed her that her admission would be cut from the series.
The Bling Ring famously burgled celebrities including Orlando Bloom, Lindsay Lohan, Paris Hilton, Audrina Patridge and Bilson in 2008 and 2009, lifting hundreds of thousands of dollars worth of property. Gabby had never been named as someone who had been present at any of the burglaries, nor had Taylor. Alexis was charged in the Bloom burglary and maintains that it was her only participation in the ring. She was sentenced to six months in prison.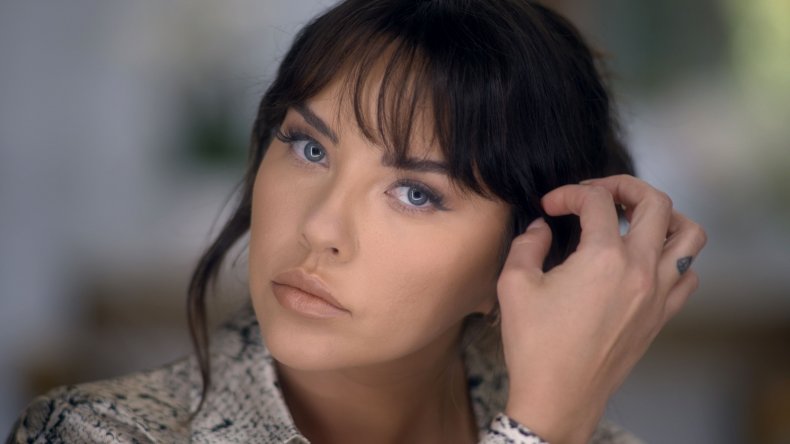 During the Instagram Live, Gabby said, "Everybody was given the opportunity to say the truth," adding that she had reached out to Taylor to tell her she was going to admit that they were present for the Bilson burglary. Alexis and Taylor, who lived with the Neiers sisters at the time and also starred on Pretty Wild, have not been in touch.
Alexis alleged during the Instagram Live that she was originally supposed to do the documentary with Bling Ring member Rachel Lee, who did not participate and advised her against doing the documentary with Norgo because he wouldn't be truthful.
Reached for comment, Norgo, who was sentenced to two years of prison for his involvement in burglaries at the homes of Lohan and Patridge, told Newsweek, "Alexis has blocked me, so no I wasn't aware that there was a Live. In regards to Tess and Gabby being at Rachel Bilson's or not I think is trivial at this point. The documentary showed us all as we were. It's on film. This just sounds like another feeble attempt at Gabby trying to follow Alexis' blueprint to notoriety, conveniently after the statute of limitations has run out. Alexis and her family have a lengthy history of not telling the truth. I, however, have always been up front and have nothing to hide."
Newsweek has reached out to Alexis, Gabby, Taylor, Bilson, Blayden-Ryall and Lee.
Director Blayden-Ryall previously told Newsweek about Alexis and Norgo, "I feel as if they've both come a long way. I asked Nick and Alexis to tell us the story from their point of view at the time of these crimes, and I think that was very important in terms of getting to understand what happened and why it happened." He later added of the series' subjects, "Duty of care is so important. We made sure that we had a duty of care for all our contributors."
Alexis, who admitted that she was paid to participate in the docuseries (Gabby was not), says that she and her sister talked to a lawyer to make sure the statute of limitations had run out and Gabby couldn't be charged with a crime before they admitted her involvement.
This story has been updated.