BLM UK Says Queen's 'Throne Made From Colonial Plunder' After News She Supports Cause
A representative for Queen Elizabeth II said during a recent interview that the monarch supports the Black Lives Matter movement. But a statement on Friday from Black Lives Matter UK indicates that while the group appreciates the gesture, it may be somewhat leery.
A Black Lives Matter UK spokesperson told The Guardian that it welcomes anyone's support while also saying pointedly that the queen "sits on a throne made of colonial plunder" and that "actions speak louder than words."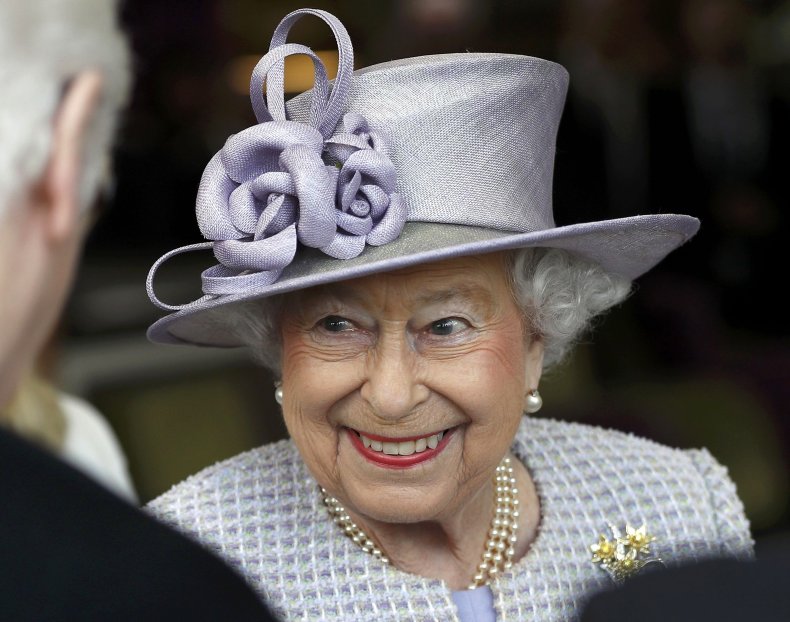 Sir Kenneth Olisa, the first black lord-lieutenant for London, is, according to his official website, "her Majesty's representative in Greater London and is charged with upholding the dignity of the Crown." During a taped appearance on a British TV station for a special airing Friday dedicated to Black talent, he was asked if the royal family stands by the Black Lives Matter movement.
"The answer is easily yes," Olisa said. "I have discussed with the royal household this whole issue of race, particularly in the last 12 months since the George Floyd incident."
The Black Lives Matter UK spokesperson reacted to the news about the queen and her family in a statement printed in the Guardian and verified by a member of the group's media team to Newsweek.
"We were surprised to learn the Queen is a BLM supporter. But we welcome anyone that agrees with our goal of dismantling white supremacy," the spokesperson said.
"Of course, actions speak louder than words. The Queen sits on a throne made from colonial plunder," the spokesperson continued. "Until she gives back all the stolen gold and diamonds from the Commonwealth and pays reparations, these are nothing more than warm words."
Race has been a controversial topic in regard to the royal family since Prince Harry and his wife, Meghan Markle, removed themselves from their royal duties in January 2020. More than a year later, the couple disclosed allegations of racism at Buckingham Palace during an interview with Oprah Winfrey. The Duke and Duchess of Sussex said a senior member of the royal family had raised concerns "about how dark" their baby son Archie's "skin might be when he's born."
Harry and Markle never identified who made those remarks to them, but they did clarify that it was not the queen. Prince William, Harry's older brother, later told reporters that "we're very much not a racist family."
The queen herself made a statement about the Winfrey interview days after it aired. She said the "issues raised, particularly that of race, are concerning" but noted that "some recollections may vary" about events that may have transpired among family members.
Newsweek contacted Buckingham Palace for comment but did not hear back in time for publication.