Blood Seeping From Condo Leads to Discovery of 3 Bodies
Three bodies were found on Sunday inside a Florida condominium after police received a disturbing 911 call about blood seeping from inside the home.
The West Palm Beach Police received a welfare check call around 10 p.m. local time on July 17 about blood seeping from inside a Paradise Cove Condominium near Palm Beach Lakes Boulevard. This comes as Time reports that violent crime rose seven percent last year.
Upon arriving at the scene, police discovered the bodies of a man, 37, and two women, one of which was 32. The age of the third woman was not initially available, but police told Newsweek that she is 21 years old. The identities of all three victims have not yet been released.
According to a report from the city police, which was posted on Facebook, a gun was recovered in the bedroom, and investigators believe the incident resulted from a domestic dispute. Conclusions on the cause and manner of death are pending the medical examiner's investigation.
"There were no signs of forced entry to the condo and there is no threat to the neighborhood," police said.
One neighbor, Everett Hamilton, told local news station WESH, "The parking lot was all yellow tape. There were a lot of officers and police cars, firetrucks, paramedics. It's very disappointing to know that somebody lost their life. A lot of collateral damage. I'm sure a lot of people involved; family members and loved ones."
Another neighbor, Immanuel Smith, told WPEC that he felt "disbelief" when he learned of what happened. "Disbelief, that's my first thought. But my first reaction is fear, I feel like I can't get away from the gun violence. I moved from a violent area to move back into a violent area," Smith said.
In a separate, tragic domestic dispute, an off-duty police officer in Las Vegas got into an argument with his wife on Sunday which quickly escalated to gunfire. The officer shot his wife and teenage son and killed his younger daughter before reportedly shooting himself.
This is also not the first incident in which a neighbor has reported blood seeping from an apartment. In May of 2021, Ana Cardenas of El Paso, Texas, was awoken to blood dripping from her ceiling onto her face in the middle of the night.
The blood was seeping from her upstairs neighbor's apartment, where the neighbor had been lying dead on the floor for several days and had started to decompose, police determined.
Cardenas said the blood from the ceiling had splattered into the walls of her apartment, face, body and bed after being propelled by her ceiling fan.
"It grossed me out, I was in shock, I thought this isn't real this is a dream, wake up," Cardenas told KTSM at the time.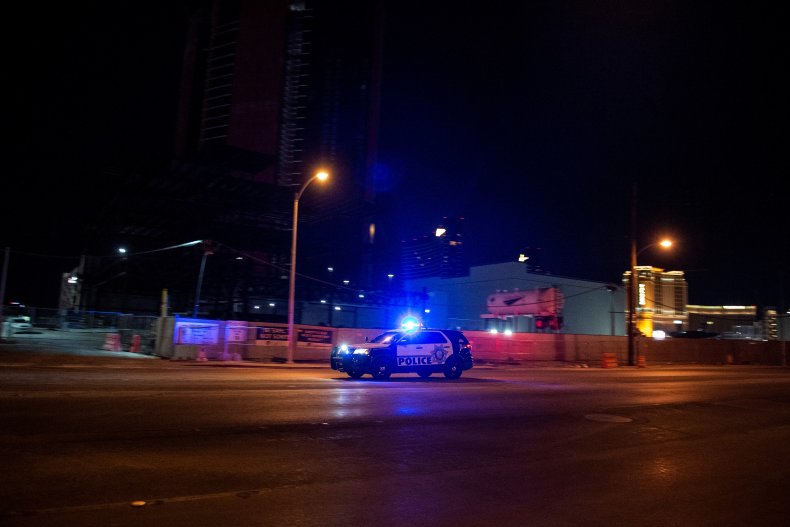 Newsweek reached out to West Palm Beach Police for additional comment.
Update 7/20/2022, 4 p.m. EST: The story has been updated to include the age of the third victim.