Police Officer Kills Daughter, Himself After Argument With Wife
An off-duty North Las Vegas police officer killed his young daughter before killing himself following an argument with his wife, according to police.
At about 4 a.m. local time on Sunday, officers responded to a reported shooting at a residence, where they found a woman and a teen boy with gunshot wounds, the Las Vegas Metropolitan Police Department (LVMPD) said.
When a SWAT team entered the house, they found the girl and the father dead from gunshot wounds.
LVMPD said that the couple got into an altercation that turned violent, and the man attempted to shoot his wife. The teen son intervened, and he and his mother suffered non-life-threatening gunshot wounds before they escaped the house, taking refuge in a neighbor's garage while they called authorities.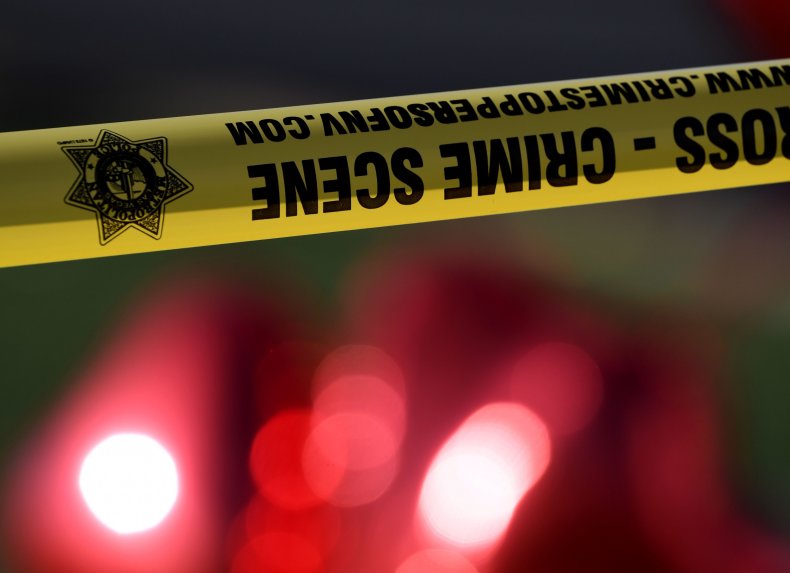 "The suspect then shot his female juvenile daughter and then took his own life," the police report said.
The identities of the officer and his family have yet to be released.
Police Lt. Jason Johansson told KLAS that during the couple's argument, the officer threatened to shoot their daughter and himself.
"The husband did make a statement to her that he was going to kill their daughter and then himself, and it appears that is what he did," Johansson said.
Johansson also said that they received a 911 call from the neighbor that the wife and son fled to get help.
"He [the neighbor] said a woman and a child had just entered his garage," Johansson added. "The child was suffering from a gunshot wound to his hand, and the female was stating that her husband was currently inside the house and had tried to kill her."
Another domestic shooting took place last month in Missouri, when a father shot and killed his two adult children before attempting to take his own life.
A month earlier, in Harris County, Texas, a man killed his daughter, estranged wife and mother-in-law before killing himself. Harris County Sheriff Ed Gonzalez said the man had possibly been going through a divorce at the time.
Newsweek reached out to the Clark County Coroner's Office for additional comment.
Update 7/18/2022, 5:13 p.m. ET: This story has been updated to clarify that the two dead victims were the suspect and his daughter.