Father Shoots Adult Children Dead Before Attempting to Kill Himself: Police
Police in Lee's Summit, Missouri, say a father shot and killed his two adult children on Thursday before attempting to take his own life.
Officers responded to a report of a shooting at a residence just before 2 p.m. and found three victims, the Lee's Summit Police Department wrote in a statement released on its Facebook page. Two of the victims were dead and third was taken to a hospital with "serious and life threatening injuries."
"The initial on-scene investigation indicates that the incident was contained within the home and the victims are known to each other," the department stated.
In an update on Friday, the department wrote that the two deceased victims are 38-year-old Jennifer Trenchard, and 33-year-old David Trenchard. William Trenchard, 69, the victims' father, allegedly killed them and then "attempted to take his own life," the police department said.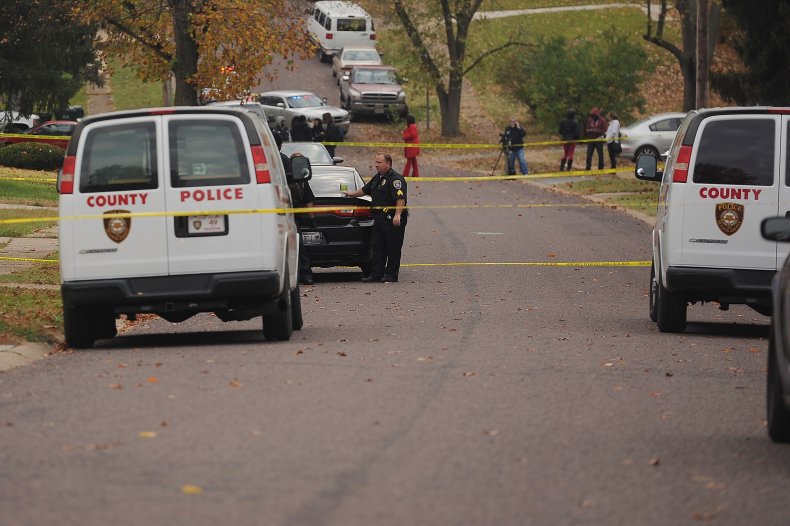 "William Trenchard remains in a local hospital on life support as of this morning," the department wrote. "The investigation into the incident continues and our investigators are working alongside the Jackson County Medical Examiner's Office."
Newsweek has reached out to the Lee's Summit Police Department for comment.
Other Incidents of Family Members Killing Relatives
In a separate case last month, authorities in Harris County, Texas, said that a man killed his daughter, estranged wife and mother-in-law before killing himself.
The Harris County Sheriff's Department said at the time that investigators believe the suspect "came to the location and shot and killed his wife, daughter and mother in law before turning the gun on himself." Sheriff Ed Gonzalez said the man had possibly been going through divorce proceedings with his wife at the time of the killing.
In another incident last November, police in Orlando, Florida, said a man was suspected of killing his wife and daughter before taking his own life in what officers believed was a murder-suicide.
"We believe a 48-year-old mother and her 16-year-old daughter were killed by the husband and biological father of the child, before the suspect may have committed suicide," Orlando Police Chief Orlando Rolón said during a press conference at the time.
And in another case in Florida in January, a man came home and found that his wife had fatally shot herself and their two children, according to police.
"All evidence shows that a young mother killed her 3-year-old son and her 9-month old son and then she turned the gun on herself and killed herself," Pasco County Sheriff Chris Nocco said during a press conference.