Bob Evans Sausage Recall: 47,000 Pounds of Links May Contain Pieces of Plastic
Bob Evans Farm Inc. has recalled almost 47,000 pounds of pork sausages amid fears the products are contaminated with plastic, according to officials. The sausages were withdrawn from sale after three customers complained of finding plastic in their food.
The U.S. Department of Agriculture's Food Safety and Inspection Service (FSIS) warned sausages produced on August 1, 2018, may contain pieces of clear, hard plastic.
The firm based in Ohio recalled five 12oz pork sausage products with a 8213 lot code: Bob Evans Maple Pork Sausages; Brown Sugar and Honey sausages; Fresh from Meijer Maple Flavoured Sausage Links; Giant Eagle Maple Pork Breakfast Sausage Links Caramel Colour Added; and Schnuks Maple Recipe Breakfast Sausage.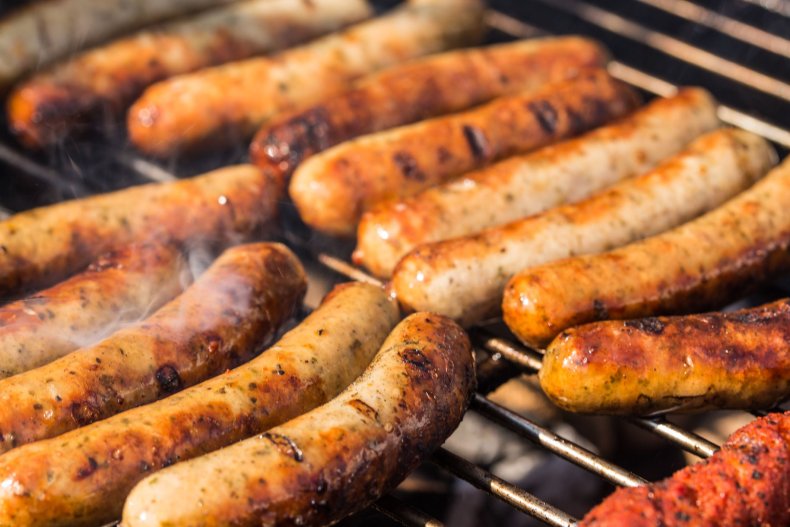 "These products should be thrown away or returned to the place of purchase," the FSIS said in a statement.
According to the agency, the sausages were transported to locations in Indiana, Illinois, Maryland, Michigan, Missouri, New Jersey, New York, North Carolina, Ohio, Pennsylvania, Virginia, and Wisconsin.
No reports of adverse reactions to the recalled products have been reported.
"Anyone concerned about an injury or illness should contact a healthcare provider," the FSIS said.
The FSIS urged customers who have bought and frozen Bob Evans sausages to check they are not from the potentially contaminated lot.
Steve Bacon, vice president of food safety and quality at Bob Evans, told Newsweek the firm takes complaints "extremely seriously." After three customers reported potential small plastic pieces in their Maple Sausage Links, the firm launched an internal investigation and isolated the product runs.
"We are confident that no other products were affected and there have been no injuries reported," he said.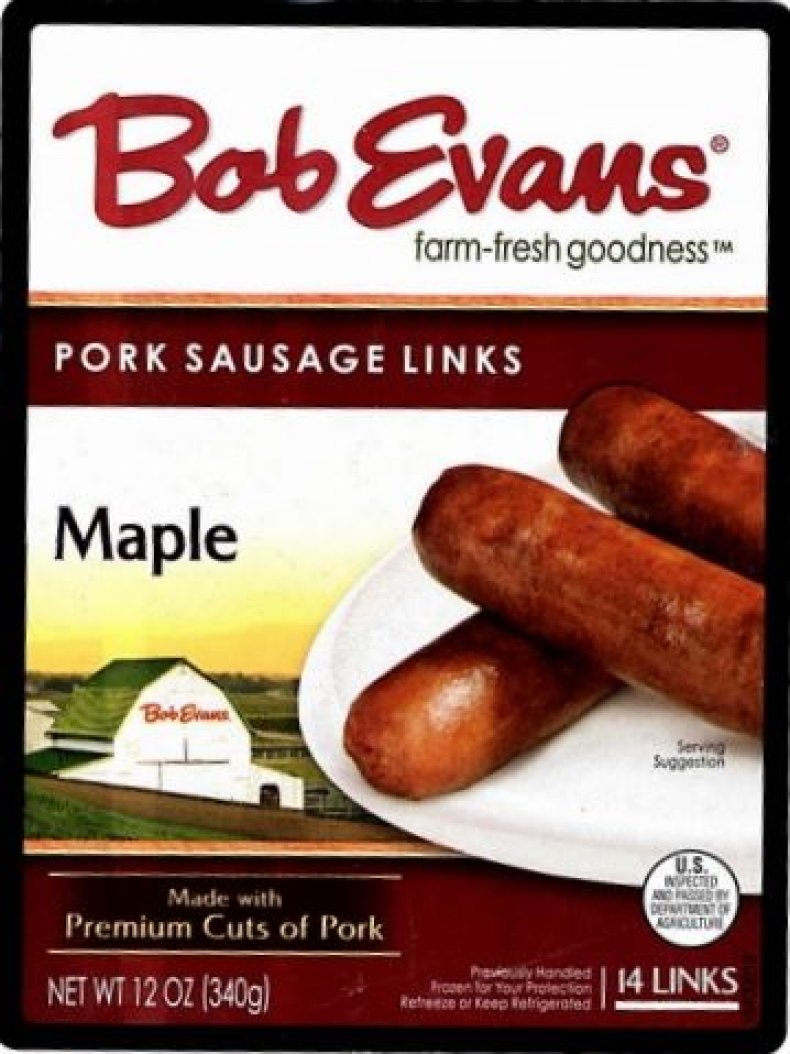 Read more: Valsartan: Heart drug recalled by FDA does not raise cancer risk short-term
The agency categorized the recall as class two, defined as "a health hazard situation where there is a remote probability of adverse health consequences from the use of the product."
The recall comes after Wayne Farms pulled hundreds of thousands of pounds worth of cooked chicken in early September after a customer discovered a piece of metal in a product on July 27.
The United States Department of Agriculture (USDA) said the 438,960 pounds of chicken were cooked, packaged and frozen between July 4 and July 17.
Diced white meat, diced chicken, and grill-marked white chicken strips were among the withdrawn products.
The Wayne Farms recall was categorized as a class 1: "A health hazard situation where there is a reasonable probability that the use of the product will cause serious, adverse health consequences or death."
No injuries or illnesses have been reported.
This article has been updated with comment from Steve Bacon of Bob Evans.