What Does 'Bodak Yellow' Mean? Cardi B's New Billboard No. 1 Single, Explained
"Bodak Yellow" by Cardi B is the no. 1 song in the country. Here's everything you wanted to know and probably weren't too afraid to ask.
What is "Bodak Yellow"?
"Bodak Yellow" just became the No. 1 song on the Billboard Hot 100 chart. It's a debut single from the 24-year-old rapper Cardi B. Have you heard it yet? You're going to hear it eventually. You might as well hear it now.
But what does the title mean? What is a "Bodak Yellow"?
It's a play on words. The song was inspired by the young rapper Kodak Black, whose song "No Flockin" is said to have inspired Cardi B's rhyming cadences. ("The flow of the song... will remind you of a song Kodak Black did," Cardi explained in a video.) "Bodak Yellow" is a play on the name Kodak Black. Interestingly, the song's lyrics never use this phrase, which is unusual.
Related: Our favorite albums of 2016
What's the deal with Cardi B?
She's a rapper from the Bronx who signed a major label record deal with Atlantic earlier this year. She is also a former stripper, and "Bodak Yellow" references her previous occupation ("I don't dance now, I make money moves / Say I don't gotta dance, I make money move") as well as her quick rise in the hip hop ranks ("Dropped two mixtapes in six months / What bitch working as hard as me?")
Why does any of this matter?
It doesn't. Pretty soon we're all going to be dead. A few billion years after that, the sun will vaporize the Earth.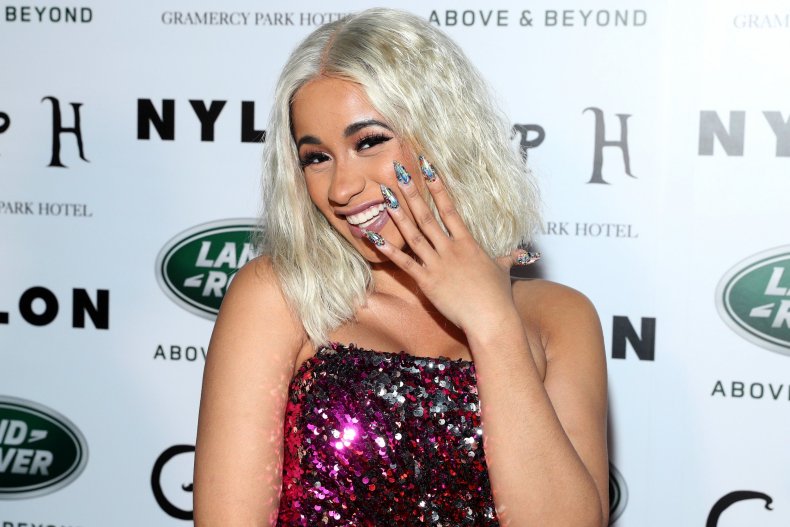 Right, but why does it matter that Cardi B's "Bodak Yellow" hit No. 1?
Oh. For one thing, she beat out Taylor Swift for the top spot, which makes for a nice media narrative (underdog bests reigning queen of pop). This song has been rising slowly all summer, shared across social media by the rapper's fans, unlike Swift's song, which was an immediate hit. (Swift's "Look What You Made Me Do" was at the top of the charts for three weeks.)
There are other significances. Cardi B is a female rapper, and it's surprisingly rare for a solo female rapper to top the Billboard chart. In fact, Cardi B is the first solo female rapper to accomplish this since Lauryn Hill's "Doo Wop (That Thing)" in 1998.
Finally, there is the fact that the song doesn't have a conventional melodic hook (as in, a singalong chorus), instead relying on Cardi B's aggressive rhymes and a recurring synthesizer riff.
Is there a music video?
Yes:
What does Taylor Swift think of this song?
No idea! Cardi B briefly poked fun at the chorus of Swift's song while celebrating her No. 1 hit on Monday, so friendship might not be in the cards for these two.