Bodies of Three Children, Mom Found in Lake After Related Suicide: Sheriff
The bodies of three children and their mother have been recovered from a lake this weekend in what a local law enforcement official described as a "likely triple homicide."
CBS Minnesota reported that the body of one child was found by divers in Vadnais Lake in Vadnais Heights, Minnesota, on Friday evening, and that the other three bodies were retrieved on Saturday morning.
"Our hearts go out to the families involved here, and their friends," Ramsey County Undersheriff Mike Martin said Saturday, according to the news station. "Our goal was to find the children and the mother and to return them to their families, and we're glad that we were able to do that."
The news station reported that the children were all under the age of six.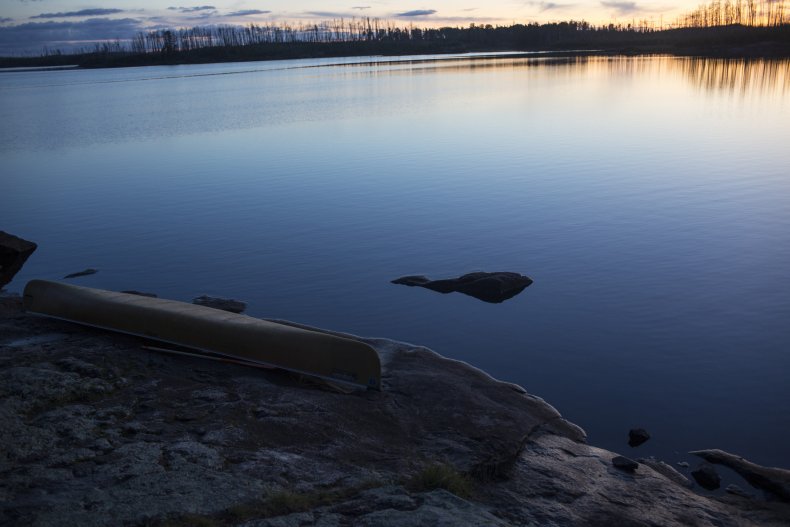 Authorities began searching for the mother and her three children on Friday after the Maplewood Police Department responded to a mobile home around 10:30 a.m. after receiving a report of a suicide that involved an adult male, according to the Star Tribune. That discovery then prompted police to search for the woman, who was reported to be suicidal, and her children.
According to CBS Minnesota, authorities tracked the mother's cell phone to Vadnais Lake where they found the children's shoes as well as the woman's car after they had received a call about a potential murder-suicide.
The identities of the individuals in the investigation have yet to be disclosed by police, according to the newspaper. However, Maplewood Police Lieutenant Joe Steiner said that family members had been notified, and that some were apparently on hand at the lake on Friday night watching the search.
"There's nothing more tragic than the loss of young children," Ramsey County Sheriff Bob Fletcher said, according to the Star Tribune, who added that the incident was "likely triple homicide."
Newsweek has reached out to the Ramsey County Sheriff's Office for comment.
Other Instances of Family Violence
In a separate case in Michigan in May, a mother and her three children were found shot to death. Law enforcement officials believed the children's father was the suspected shooter, who then turned the gun on himself.
"[The] 51-year-old male, who is believed to have turned the firearm on himself, [has] a gunshot wound to the head," a sheriff's office said in a statement at the time. "The male was transported to Spectrum Health Big Rapids Hospital, later transferred to Butterworth Hospital in Grand Rapids, before being transferred to the University of Michigan Hospital, where he continues to be in critical condition for his injuries."
Earlier this week, a mother was arrested after authorities found her 3-year-old son dead in her basement freezer. Detroit Police Chief James White said police didn't know how long the body had been in the freezer, but that that it had started to decompose.
Last month, a mother in Georgia was arrested after three of her children died in a house fire. According to the Paulding County Sheriff's Office, officers responded to the home after reports that it was on fire, and that a woman inside was attempting to stab its occupants. Two children, a 3-year-old and a 9-month-old, were pronounced dead at the scene after suffering stab wounds.