Body Found In Vehicle At Walmart Parking Lot: Police
An investigation has been launched after a body was found inside a vehicle at an Arkansas Walmart parking lot, according to police.
Fort Smith bystanders alerted police after they found a body inside a vehicle parked close to the Walmart in 8301 Rogers Avenue at about 1:18 p.m. on Monday, September 5.
Every year, tens of thousands of people across the U.S. are declared as missing, unidentified, or "unclaimed." The National Missing and Unidentified Persons System said there are currently 14,144 open unidentified persons cases.
It added there were 14,510 open unclaimed persons cases and another 22,050 missing persons cases.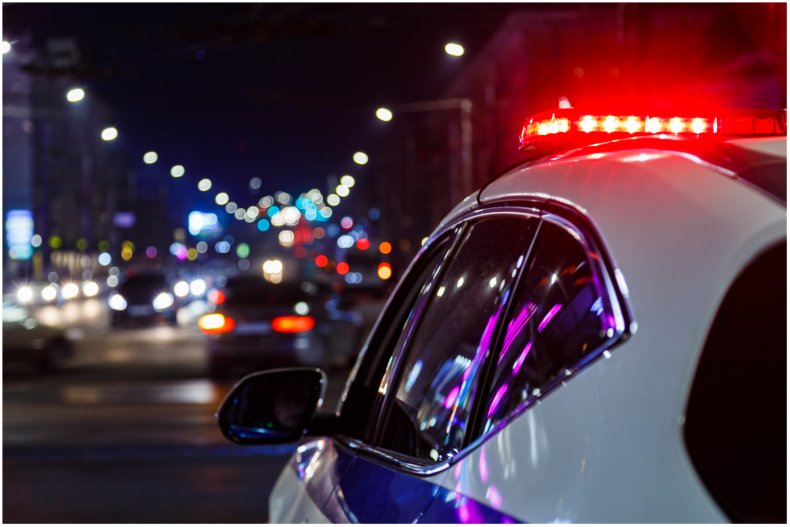 And according to Statista, there were 521,705 people who were filed as missing by the National Crime Information Center in 2020, a sharp decline from the 1997 peak of 980,712 people being filed as missing.
Meanwhile, an estimated 460,000 children are reported missing every year in the U.S., according to statistics from a report by the nonprofit International Center for Missing and Exploited Children.
A Fort Smith police release released on Monday said: "Upon arrival, it was discovered that bystanders had located the 50-year-old white male inside his vehicle.
"The bystander called 911 to report the incident. The investigation is now underway and more information will be released when available and appropriate."
Fort Smith police said there was no wider danger to the public and that an investigation would be carried out to learn how the man died.
An update added: "No foul play is expected at this time. The body will be sent to the state crime lab to determine [the] cause of death.
"This is an isolated incident and there is no danger to the public." No other information about the man, including his identity, was made public.
Anyone with information has been asked to call the police on 479-709-5000. Newsweek has contacted the Fort Smith Police Department for comment.
Sadly, this is far from the first time a human body has been found inside a vehicle parked near a business. Last month, a decomposing body was found inside a vehicle left at a car wash in Lexington, Kentucky.
According to the Lexington Herald-Leader, Lieutenant Dan Truex said officers found a body in one of the vehicles outside the Red Mile Car Wash on August 1.
A police spokesperson said: "It is an ongoing investigation. Anybody with information is asked to contact the Lexington Police Department. The Coroner's Office will release the person's identity."