Trump Adviser John Bolton Told Russians That Their Election Meddling 'Hardly Had Any Real Effect'
President Donald Trump's national security adviser, John Bolton, downplayed the impact of Moscow's meddling in U.S. elections during discussions with Russian colleagues, according to comments he made during a radio interview on Monday.
"I told our Russian colleagues that their meddling in our election process had hardly had any real effect," the top White House adviser told the Echo of Moscow radio station, Reuters reported. Russia has consistently denied any interference in U.S. elections, despite numerous American and allied intelligence agencies reporting such efforts.
Regardless of Bolton's claims, many experts raised concerns that Russia has persisted in its attempts to hack next month's U.S. midterm election.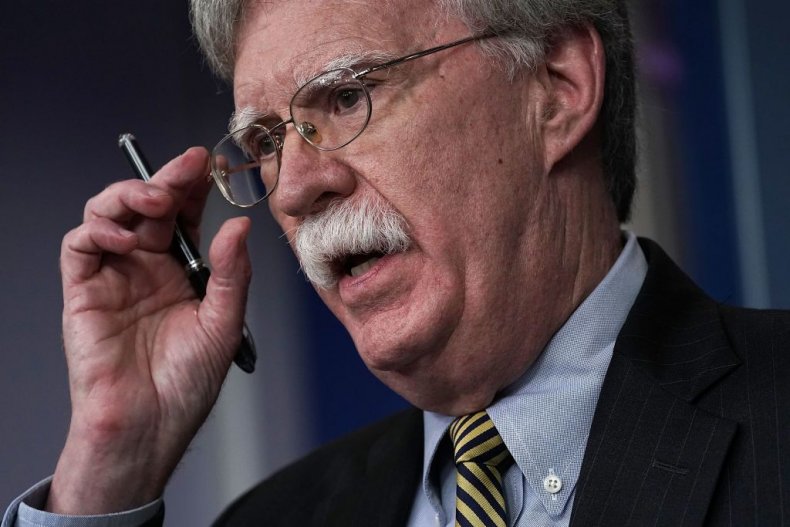 "This is an assault on our sovereignty. Russia's hacking architecture is already in place here. The only question now is, what are we going to do about it?" David Hickton, a former U.S. attorney who focuses on cybercrime, recently told Newsweek.
Trump's 2016 presidential campaign remains under investigation by the Justice Department for alleged collusion with the Russian government. The probe has already led to several indictments and the conviction of former campaign chairman Paul Manafort.
Bolton traveled to Moscow this week for two days of talks with top Kremlin officials, German broadcaster Deutsche Welle reported. The meeting came following Trump's announcement that he would withdraw the U.S. from the Intermediate-Range Nuclear Forces Treaty (INF), which was signed in 1987 between former President Ronald Reagan and General Secretary Mikhail Gorbachev of the now-defunct Soviet Union.
"Russia has violated the agreement. They have been violating it for many years," Trump said on Saturday after a rally in Nevada. "And we're not going to let them violate a nuclear agreement and go out and do weapons and we're not allowed to."
Moscow has responded to Trump's threat by saying it "would be a very dangerous step." While U.S. ally the United Kingdom has backed Washington's stance, France and Germany have expressed concern.
The agreement constrained the U.S. from creating new nuclear weapons. Trump, however, said that Washington would start developing new weapons unless Russia and China agreed not to possess or produce more. China, however, is not officially part of the pact.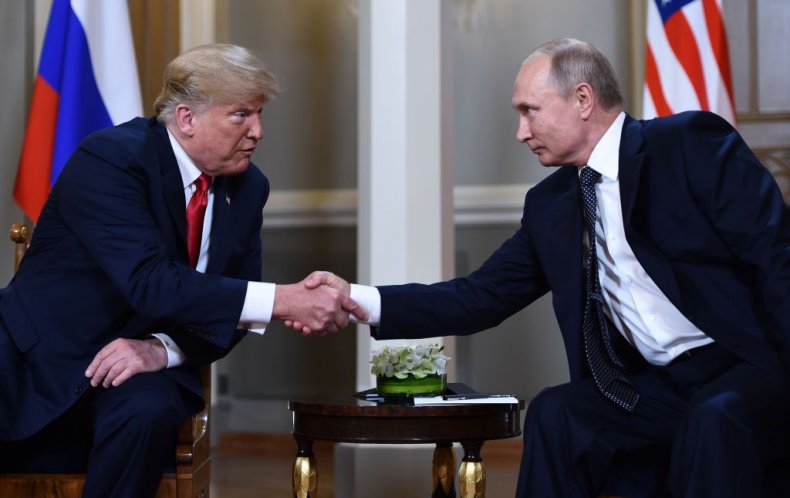 "It means that the United States is not disguising, but is openly starting to develop these systems in the future, and if these systems are being developed, then actions are necessary from other countries, in this case, Russia, to restore balance in this sphere," Kremlin spokesperson Dmitry Peskov said Monday, according to The Moscow Times.
Ambassador Richard Burt, one of the chief negotiators in arms reduction talks with the Soviet Union, told reporters on a call organized by the Atlantic Council Monday that Trump's handling of the nuclear problem was "god-awful." He pointed out that Moscow had long been opposed to the treaty.
"You have to hand it to the Russians for their deft handling of this. The U.S. pulled out of a treaty the Russians never liked," said Burt.