Russia Will Respond to U.S. Ending Nuclear Missile Treaty by Creating Military 'Balance'
Russia vowed to respond to the U.S.'s anticipated exit from a Cold War–era missile treaty with steps of its own to keep up with the development of new weapons systems.
Kremlin spokesman Dmitry Peskov told reporters Monday that President Donald Trump's remarks two days earlier suggesting he would soon pull out of the 1987 Intermediate-Range Nuclear Forces (INF) treaty presented "a question of strategic security" and "can make the world more dangerous." The agreement bans both nuclear and non-nuclear land-based missiles with ranges between 500 and 5,500 kilometers (310 to 3,420 miles).
Both countries have accused each other of developing weapons systems that violate those terms. Peskov said that Washington's decision to exit indicated it was likely working on such restricted missiles, a move that would prompt Moscow to take action.
"It means that the United States is not disguising but is openly starting to develop these systems in the future, and if these systems are being developed, then actions are necessary from other countries, in this case, Russia, to restore balance in this sphere," Peskov said, according to The Moscow Times.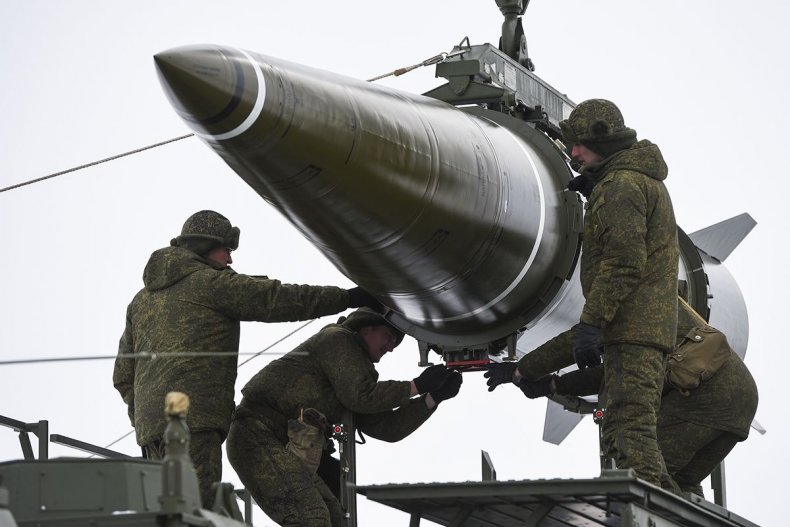 President Ronald Reagan and Soviet leader Mikhail Gorbachev signed the INF in 1987 in an effort to ease tensions between the world's two military superpowers. In the 21st century, however, conservatives such as national security adviser John Bolton have called for scrapping the treaty in favor of further developing U.S. military might. In 2014, Washington first accused Moscow of violating the INF through the development of a new cruise missile system.
Russia has denied that the weapon in question, identified by the State Department last year as the nuclear-capable Novator 9M729 missile system, had a missile range that broke the treaty. President Vladimir Putin and other Russian political and military officials have also accused the U.S. of violating the INF through the installation of advanced missile interceptors capable of being launched offensively from NATO member nations.
Former President Barack Obama opted to remain in the treaty at the recommendation of European powers looking to avoid an arms race. German Foreign Minister Heiko Maas said in a statement Saturday that German officials "have often urged Russia to address serious allegations that it is violating the agreement" and now "now urge the U.S. to consider the possible consequences" of leaving it.
U.K. Defense Secretary Gavin Williamson told the Financial Times that his country wanted "to see this treaty continue to stand, but it does require two parties to be committed to it, and at the moment you have one party that is ignoring it."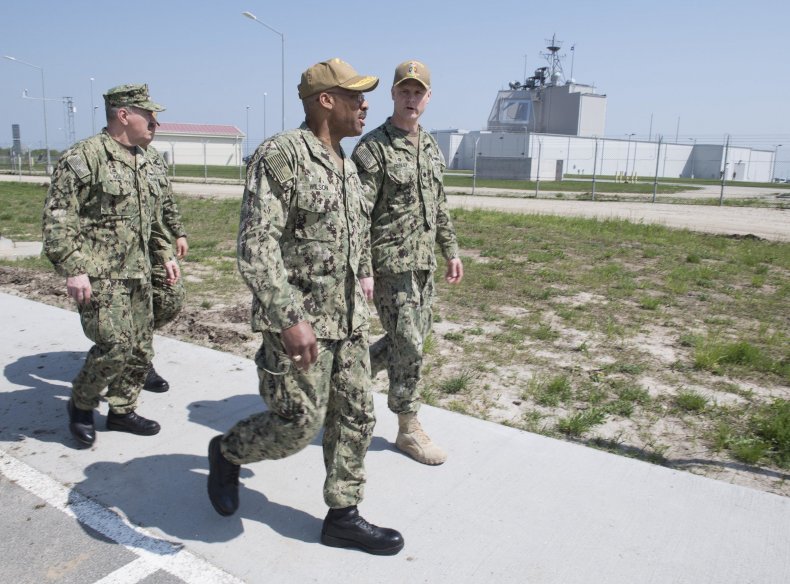 The response from Moscow was more emphatic. Russian Deputy Foreign Minister Sergei Ryabkov said Saturday that the treaty was "significant for international security and security in the sphere of nuclear arms, for the maintenance of strategic stability." He added that a U.S. pullout could lead to a "military-technical" retaliation.
Trump's potential decision was also opposed by China, which is not bound by the INF and has set out on its own military escalation—establishing increasingly close ties with Russia. Chinese Foreign Ministry spokesperson Hua Chunying told reporters Monday that the treaty "has played an important role in easing the international relations, moving forward the nuclear disarmament process and safeguarding global strategic balance and stability. It is still highly relevant today. Unilaterally withdrawing from the treaty will cause many negative effects."
"What needs to be stressed is that making an issue out of China on withdrawing from the treaty is totally wrong," she added. "We hope that the relevant country can cherish the hard-won outcomes achieved over the years, prudently and properly handle the issues related to the treaty through dialogue and consultation, and think twice before withdrawing from the treaty."