U.S. Military Wants to Fix Its Relationship with China, But Russia Has Already Stepped In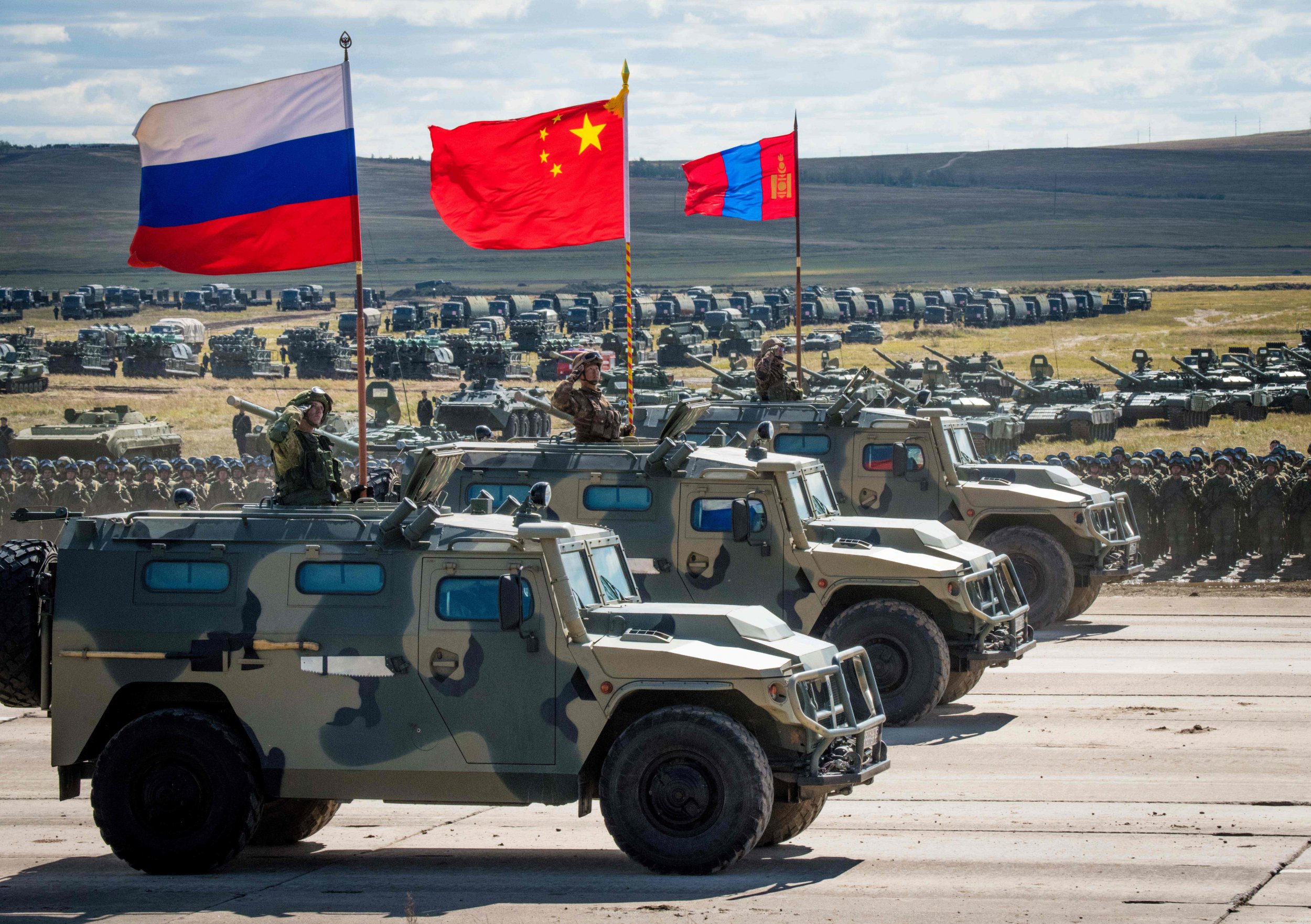 The U.S. military expressed a desire to mend its tattered relationship with China amid a period of heightened tensions between the two powers, but Russia has already stepped in.
Defense Secretary James Mattis met Thursday with Chinese Defense Minister Wei Fenghe on the sidelines of an Association of Southeast Asian Nations gathering in Singapore—their first encounter since Beijing last month canceled a visit by the retired Marine Corps general scheduled for this month. While neither side offered any public remarks following the talks, which lasted nearly an hour and a half, a top Pentagon official present at the meeting said Mattis pushed for closer ties.
"When we have times of differences and irritants, we should seek to deepen our contact, particularly at the high level, strategic level, so that we can talk through differences," Randall Schriver, assistant secretary of defense for Asian and Pacific security affairs, quoted Mattis as saying in remarks to reporters, according to Agence France-Presse.
However, Schriver noted that no resolutions were reached as a global trade war launched by President Donald Trump raged between the world's top two economic powers. Meanwhile, thousands of miles away, Russian President Vladimir Putin praised his close relationship with China as he sent his own defense minister to Beijing.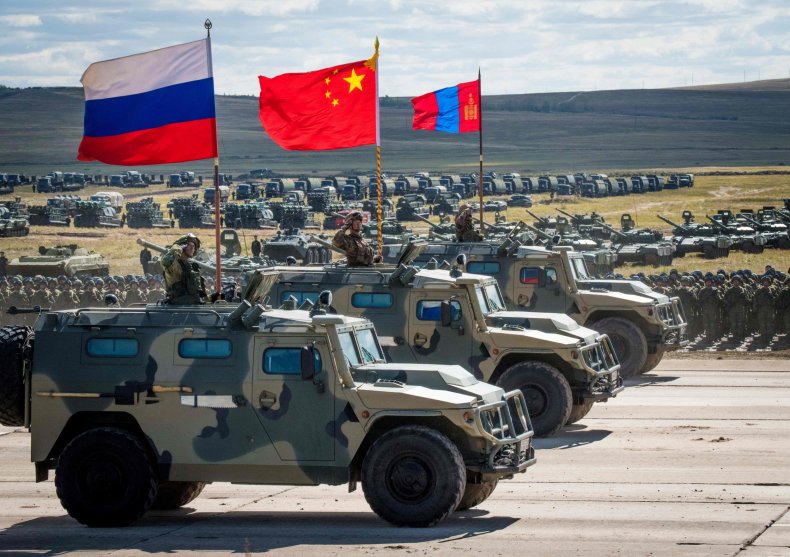 During a session of the Valdai Discussion Club on Thursday, Putin hailed the growing economic and political relationship between Moscow and Beijing, especially in the face of U.S. sanctions against both countries. With Trump and Chinese President Xi Jinping increasingly restricting one another's commerce, Putin said he found ways for Russia to benefit while contributing to his "dear friend" Xi's One Belt, One Road initiative to expand China's trade routes and economic influence across Asia and beyond.
"For example, this is not the most important thing, but nevertheless: The Americans supplied soybeans to China in large quantities; now we will quietly enter this Chinese market with our soybeans, and let the Chinese partners produce soybeans in the Far East if they want to invest their money in this direction of agricultural production," Putin told the audience, adding that the two were also collaborating on aircraft technology.
The Russian leader described "a huge volume of turnover in the field of military-technical cooperation." The two countries have held joint drills with greater frequency, and China sent thousands of troops to the largest military exercises in Russia's modern history last month, during which the Russian armed forces were said to have shared their crucial war-fighting experience in Syria with their Chinese counterparts.
Also on Thursday, the Russian Ministry of Defense announced that Russian Foreign Minister Sergei Shoigu had arrived in Beijing ahead of Friday's 23rd meeting of the Russian-Chinese Joint Intergovernmental Commission on Military-Technical Cooperation, the latest in a series of high-level military contacts between the neighbors. Defense ties between the U.S. and China remain largely frozen due to an ongoing dispute over the South China Sea—where the Pentagon does not recognize vast Chinese territorial claims—and U.S. support for Taiwan, a self-ruling island state claimed by Beijing.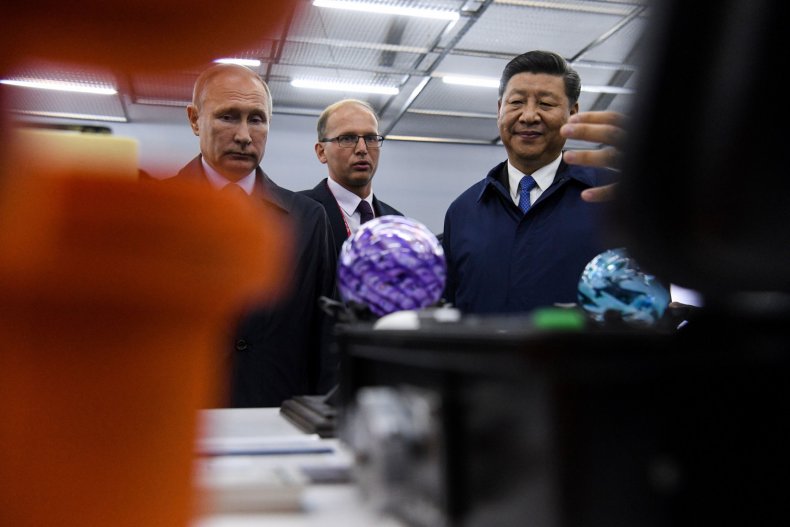 As Russia and China grow closer, the U.S. has only escalated its economic attacks. Last month, the Trump administration used the Countering America's Adversaries Through Sanctions Act to slap fresh restrictions on the Equipment Development Department of China's Central Military Commission after it acquired Russian Sukhoi Su-35 combat aircraft and S-400 surface-to-air missile system–related equipment due to Moscow's military already being on a U.S. blacklist.
Both the Russian and Chinese foreign ministries issued harsh responses to this decision, which came shortly after Putin and Xi met up for the Eastern Economic Forum in Vladivostok, Russia. At the meeting, both heads of state pledged to distance their bilateral trade-off from the U.S. dollar and begin using their own national currencies.