Russia and China Think U.S. Dollars Are Ruining the World, So They're Finding a New Way
Russia and China lashed out at U.S.'s control over the global financial system after being hit by fresh sanctions that have left the two rising powers increasingly frustrated.
Russian Foreign Minister Sergey Lavrov said Friday that his country was making extensive efforts to distance itself entirely from the U.S.-dominated international financial system, much of which runs on the U.S. dollar, and urged others to do the same. Washington has taken advantage of its unmatched influence by enacting sanctions as a form of punishment against countries accused of wrongdoing, or to persuade them to alter policies that are unfavorable to the United States.
After an additional 33 Russians were blacklisted Thursday for their alleged involvement in interfering with the 2016 U.S. presidential election, Lavrov complained during a press conference in Bosnia and Herzegovina that domestic U.S. politics were in fact creating issues for Russia and other countries around the world.
"This is not the first time that grave international problems affecting many members of the world community have become hostages to the electoral cycles in the United States," Lavrov told reporters. "But this is a very shortsighted approach, because, as I said, the credibility of the current International Monetary Fund principles is seriously undermined. More and more countries are thinking about how to avoid any dependence on this international monetary and financial system."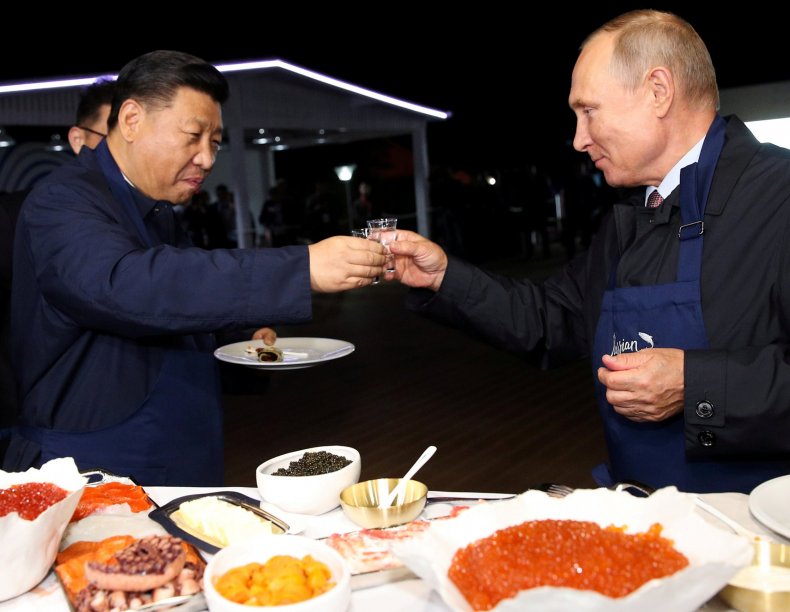 Referencing the U.S. and its Western allies that have joined in on sanctions against Russia, Lavrov said Russia was "doing everything necessary to not depend on those countries that do so with respect to their international partners. More and more of our partners in Asia and Latin America are beginning to come from the same approaches. I think that this movement will only grow stronger."
U.S. sanctions against Russia include restrictions against the Sukhoi aircraft company, which designs both civilian and military planes. The State Department announced Thursday that it would sanction the Equipment Development Department of China's Central Military Commission over its acquisition of Sukhoi "Su-35 combat aircraft and S-400 surface-to-air missile system-related equipment." The move fell under the Countering America's Adversaries Through Sanctions Act passed by Congress and signed into law last year by President Donald Trump.
Lavrov called this move "another manifestation of unscrupulous competition," later saying, "I think once again we all become convinced that the dollar system has completely discredited itself, and confidence in it is falling very sharply." The Chinese Foreign Ministry also responded, with spokesperson Geng Shuang saying his country "expresses strong indignation at this above-mentioned unreasonable action by the U.S. and has lodged solemn representations.
"The relevant U.S. action has seriously violated the basic norms governing international relations and seriously damaged the relations between the two countries and the two militaries. We strongly urge the U.S. side to immediately correct their mistake and withdraw their so-called sanctions, otherwise, the U.S. will have to bear the consequences," Geng said Friday during a regular press briefing in Beijing.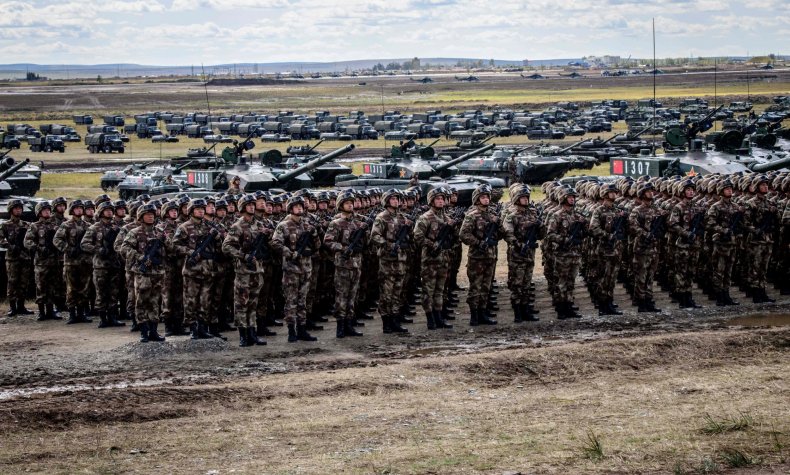 Amid a multinational trade war sparked by Trump's implementation of steel and aluminum tariffs earlier this year, the U.S. and China have escalated their economic war, with hundreds of billions of dollars more at stake. Moscow has joined Beijing in filing World Trade Organization suits against the U.S. as Washington's two leading rivals bolster relations through expanding trade and holding historic military exercises.
President Vladimir Putin and Chinese President Xi Jinping met last week at the Eastern Economic Forum in Vladivostok. The Russian leader "reaffirmed their interest in expanding the use of national currencies in bilateral deals, which would improve the stability of banking services during export and import transactions under the risky conditions on the global markets," according to the Kremlin. Such a move would help them be less reliant on the U.S. dollar.
It isn't just U.S. foes that are speaking out, either. The EU, along with the trio of France, Germany and the U.K. that signed the 2015 Iran nuclear deal, scrambled to come up with countermeasures after Washington abandoned the deal in May and began reimposing sanctions against Iran along with those doing business with it. While Russia and China have outright refused to abide by any restrictions, German Foreign Minister Heiko Maas appealed to European leaders last month, saying it was "essential that we strengthen European autonomy by setting up payment channels independent of the U.S.A.," in an op-ed for Germany's Handelsblatt newspaper.