Russia Will Take China's Side Against U.S. in World Trade War
Russia's economic development minister revealed Tuesday that his government was prepared to side with China in a burgeoning global trade war with the U.S.
President Donald Trump's protectionist trade policies have led China and the European Union to hit back at new U.S. tariffs intended to discourage foreign purchases of steel and aluminum. As a result, the Russian minister, Maxim Oreshkin, said Moscow would assert its rights as guaranteed by the World Trade Organization (WTO) to retaliate with duties against U.S. imports.
"Due to the fact that the U.S. continues to apply protective measures in the form of additional import duties on steel and aluminum and refuses to provide compensation for Russia's losses, Russia is using its WTO rights and introducing balancing measures with respect to imports from the United States," Oreshkin said, according to Russian newspaper Kommersant.
Oreshkin noted that such measures will affect only products that "have alternatives within the Russian Federation" and that the final list would be announced by his ministry in the coming days. While declining to go into specifics, he said the duties would not include medicines but may include construction products.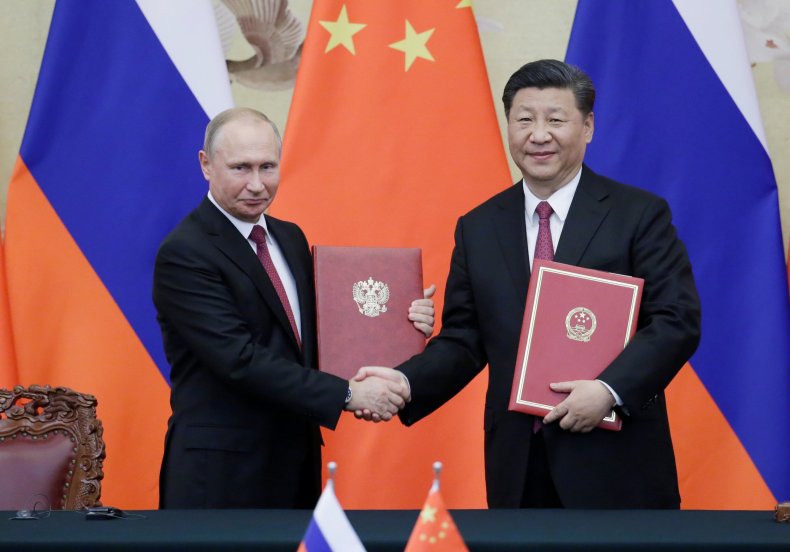 In a bid to protect local manufacturing and "fair" global trade, Trump signed executive orders in March that imposed a 25 percent tariff on steel imports and a 10 percent one on aluminum imports. The move, which went into effect March 23, was seen as targeting China particularly and included temporary exemptions that shielded U.S. allies Canada, the EU and Mexico. But with these exemptions expiring at the beginning of the month, nations have been hitting back at the U.S.
The EU and India have already joined China and Russia in bringing cases against the U.S. at the WTO. Russia has calculated the damage of its proposed tariffs to be about $537.6 million, while Oreshkin said Tuesday that the first stage of tariffs against the U.S. would amount to about $93 million.
Related: U.S. is Asia's strongest power, but China is catching up and Russia is helping
Meanwhile, China has already opened a $3 billion WTO suit against the U.S. after Trump vowed to impose tariffs on $200 billion worth of Chinese products. The EU has announced about $3.4 billion in tariffs to begin immediately, with the potential for billions more, depending on the outcome of the WTO case. Neighboring Canada and Mexico have announced their own tariffs that amount to about $12.8 billion and $3 billion, respectively.
The collapse of traditional U.S. North American and trans-Atlantic alliances amid a looming trade war has come as Russia and China bolster their own bilateral ties and seek to enhance their standing on the world stage.
In addition to being targeted by Trump's tariffs, Russia's and China's political and military activities were singled out in the same "America First" national security strategy that called for "fair trade enforcement actions when necessary." Russia and China have dismissed U.S. criticism, accusing Washington of being stuck in the Cold War as they move to improve their global clout.
Russia's stance in the ongoing trade conflict is only the latest sign that the U.S.'s two top rivals were increasingly allying. In April, Chinese Defense Minister Wei Feng told his Russian counterpart that his delegation to Moscow had "come to support" Russia and "show Americans the close ties between the armed forces of China and Russia" amid a series of high-level meetings that culminated in Russian President Vladimir Putin's visit to meet President Xi Jinping in China.
Both countries have also pursued joint defense drills with greater frequency. In August, they will join other regional powers for a massive multilateral exercise utilizing 3,000 troops and 500 weapons systems in Russia's Ural Mountains.