Book Review: Jon Raymond's 'Denial,' a Compelling Novel on Climate Change
Acclaimed screenwriter Jon Raymond, known for First Cow, Meek's Cutoff, and HBO's Mildred Pierce, has now written Denial, an enthralling new novel that reimagines the current climate crisis and questions the moral obligation that humans have to each other in a future dog-eat-dog world.
In 2052, mankind knows that earlier environmental disasters were the catalyst for that world's global ecological problems. After massive fires decimated South America, cyclones in the Midwest destroyed U.S. agriculture, and the city of Venice has been submerged due to rising sea levels, humans point fingers at the leaders of the planet's fossil fuel industry. A global protest movement led by a group called The Upheavals helped break Earth's fossil fuel dependency, and powerful oil executives were convicted for crimes against the environment.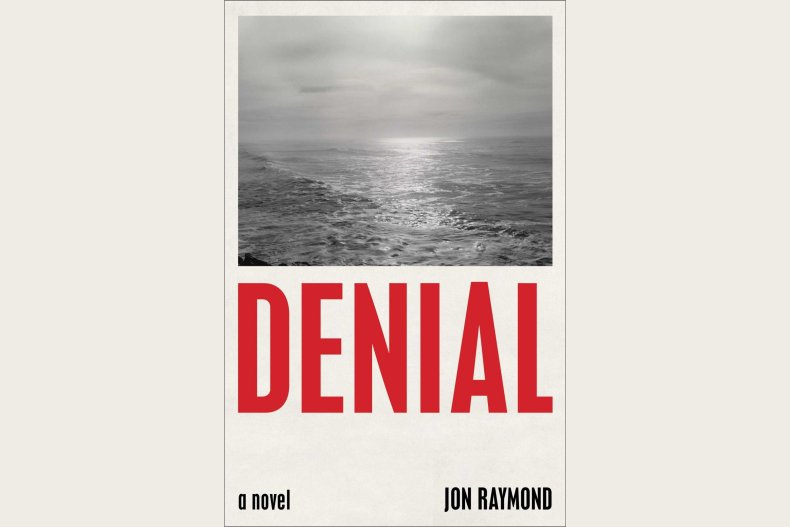 Some of the oil executives got away, including Robert Cave, an engineer and oil pipeline genius. When Jack Henry, a journalist for a struggling paper in the Pacific Northwest, gets a tip that Cave had dodged conviction by moving to Mexico, he tries to find him for a story.
Jack tracks down Cave in Guadalajara and, using a false identity, strikes up a conversation. The two quickly become friends, and Jack has to decide whether or not he still believes it is worth it to turn Cave in. At the same time, Jack strives to understand love in a new relationship as he faces a terminal health diagnosis.
Denial questions the state of the world as well as the nature of man. How does one balance justice with the natural state of this new and unforgiving world? How does one need to live, act and treat one's fellow man, especially if they were raised to believe that that man is the enemy? And how does one cope with a death sentence of one's own when the planet is burning?
The not-so-distant future of Denial's questions much of we think we know about life and death and the consequences of our decisions. While Denial discusses climate change, that conversation is pleasantly understated as it is seamless woven into in the talk of the characters' priorities that result from the moral dilemmas of their action.
This subtle and morally engaging novel is a simple yet thought-provoking read. Raymond's chaste yet exquisitely descriptive language paints the world for what it is—in all of its beauty and destruction—and his well-constructed plot turns the thrill of the chase on its head.
Denial will be published by Simon & Schuster and is available on July 26.