Border Patrol Agent Pushes Back on Congress After Lawmakers Condemned Migrant Detention Conditions
A Border Patrol agent pushed back on Congress after members condemned migrant detention center conditions while touring facilities earlier this week, saying that lawmakers have not properly assisted the immigration agency during the crisis.
"It's not just the fact that we're at a facility that can only hold 300 and we're holding 1,200 at a time," a Customs and Border Protection official told CBS This Morning. The agent wished to stay anonymous, having face blurred and voice altered during the interview.
"I'm only supposed to keep them for 72 hours, that's three days. And if after three days I don't have that output to ICE or to HHS, what do I do with them?" he continued. "Because my facility was not built to keep them longer than that."
The Border Patrol agent went on to say that they didn't understand the "huge uproar" that was caused by the most recent Office of Inspector General report released on Tuesday. The immigration watchdog found squalid conditions in several Texas migrant detention centers. Main concerns included "serious" overcrowding, children going without hot meals for days and migrants begging not to have to return to their holding cells.
"Really the OIG report, all it's doing is putting on paper exactly what we've been telling Congress for months," the agent said. "What makes me upset is the fact that our Congress has chosen not to close these immigration loopholes or not to assist us in the manner that we need to."
"They're the ones yelling the hardest that I'm not doing my job while at the same time keeping the resources I need to actually do my job," he added. The agent also said the situation has impacted his family.
"My daughter has been bullied at school numerous times and even my wife has been targeted at her work. And not necessarily targeted specifically, but of course both of them will be asked questions as to — you know, 'Is your husband really killing kids? Is your husband keeping kids at a gas chamber? Does he think he's a Nazi,'" the agent said.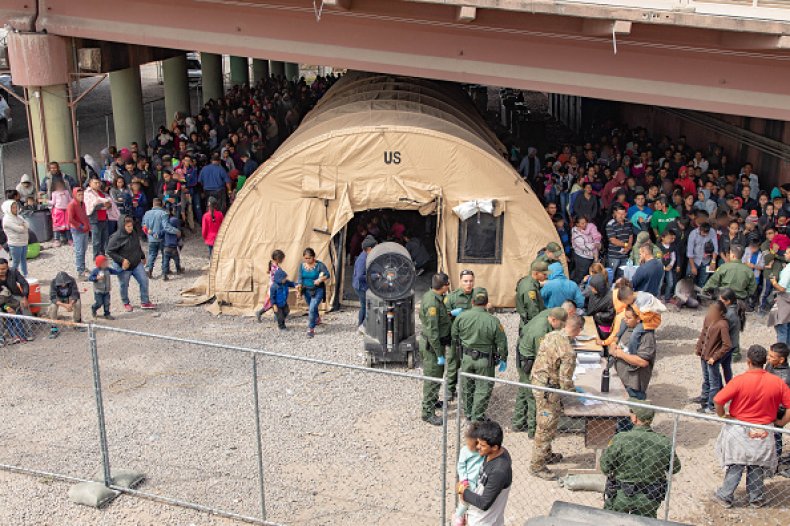 Congress passed a $4.5 billion supplemental aid package for border agencies dealing with poor conditions and overcrowded facilities. The legislation was signed into law by President Donald Trump on Monday.
Earlier this week, more than a dozen House members visited detention centers in Texas in a trip organized by the Congressional Hispanic Caucus. Freshman Democrat Alexandria Ocasio-Cortez, who has made headlines for comparing detention facilities to concentration camps, claimed in a series of tweets that CBP officials displayed "inhumane behavior."
"Officers were keeping women in cells w/ no water & had told them to drink out of the toilets," she wrote. "This was them on their GOOD behavior in front of members of Congress."
Congresswoman Lori Trahan also condemned detention conditions, tweeting that the migrant children being held at these centers "will have suffered significant harm and trauma after being in these facilities for months at a time. I am horrified by the treatment of migrant children I just witnessed. They are not equipped for this."
News reports highlighting the grim and unsanitary conditions at migrant detention centers have emerged over the past few weeks. One doctor who visited detention camp in Clint, Texas, told ABC News that the conditions for migrants were comparable to "torture facilities." Children were forced to sleep on concrete floors with the lights on and had no access to hygiene products.
As these reports were being released, the Trump administration was arguing in court that migrant children being held in U.S. custody did not require basic hygiene products like toothbrushes and soap in order to be in a "safe and sanitary" environment. Lawyers with the Department of Justice claimed that forcing children to sleep on concrete floors in crowded cells also met safety requirements.
The Border Patrol agent who spoke to CBS confirmed that conditions were not ideal at the detention facilities.
"Two things hit you right off the bat, the moment you open or walk through these doors of a processing area of any of our facilities: you hear kids crying and simultaneously, you get hit with the smell of people that have been there for too long," he said.
In a series of tweets on Friday, President Trump claimed that migrants "are living far better now than where they came from."