Buying 'Borderlands 3' Has Become a Moral Decision, Screwing Developers - Opinion
The first time I ever heard about or saw Randy Pitchford was at the Borderlands 3 reveal at PAX East 2019. On stage was this weirdo of a man, performing magic tricks while wearing a sequin jacket gaudy enough to make the ghost of Liberace cringe. The reveal itself was a total disaster, with Picthford fuming on the sidelines as his own project's trailer failed to load properly. From this single isolated incident, I thought Pitchford was a hilarious goofball who couldn't catch a break.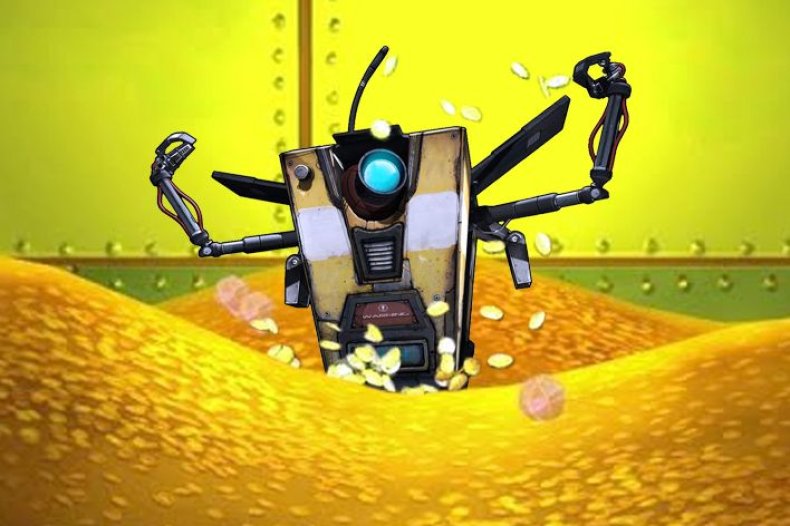 After researching more about Pitchford, my opinion soured. The CEO of Gearbox has a long history of shady behavior that sounds more like a parody than real life. A lawsuit filed in January claimed that Pitchford pocketed an estimated $12 million of Gearbox funds meant for company employees. In one truly unique incident, Pitchford left behind a USB stick full of important company documents and barely-legal porn at a Medieval Times.
Employees who dealt with Pitchford at Gearbox have shared some truly astonishing stories. Newsweek first reported in May that former Claptrap voice actor David Eddings had been given a "wet willy" by Pitchford during an office meeting with 2K Games president Christoph Hartmann. In a later incident at GDC 2017, Eddings claimed Pitchford shoved him to the ground before firing him a few days later.
Behind the scenes, hundreds of employees at Gearbox are working on Borderlands 3, trying to create their best version of a loot shooter. Those workers have previously described being at the mercy of a "profit sharing" program, giving employees a share of the proceeds earned by the game they helped create. Some games can truly reward those developers, like the original Borderlands and Borderlands 2, but flops like Battleborn can have a disastrous economic impact on families..
The work of designers, programmers and technicians is being overshadowed by Pitchford's foolish antics and the actions of parent company Take Two. Most recently, the "boycottborderlands3" hashtag spread around Twitter like wildfire when YouTuber SupMatto posted a video claiming Take Two had sent DMCA takedown notices to his channel and dispatched private investigators to his doorstep.
Borderlands 3 is still one of the most hyped about games of 2019, but an avalanche of negative press and toxic behavior has tarnished the brand. Employees who financially depend on the game being a success are being sabotaged by those that run their company. It's hard to ignore all the politics and drama when you just want to play a first-person shooter that has guns that shoot smaller guns with legs. There's a human toll to pay for all of this. With so much external baggage, it will be interesting to see how high that toll might be.
Update August 13 10:24 a.m. EDT: The headline has been altered to reflect the editorial nature of this piece. Any opinions expressed are solely the view of the author.
Buying 'Borderlands 3' Has Become a Moral Decision, Screwing Developers - Opinion | Newsgeek