Boris Johnson "Unreservedly Condemns" Trump's Role in Capitol Violence
Boris Johnson has condemned Donald Trump for encouraging people to storm the Capitol Building and for casting doubts on the presidential election results.
In his strongest remarks on the violence which saw pro-Trump supporters storm the U.S. Capitol in a bid to overturn the November election result, Johnson said Trump was "completely wrong".
Four people have died and DC police say they have arrested 68 people after protesters broke into the building and threatened members of Congress who had gathered to certify the election results.
Speaking at a press conference at Downing Street, Johnson was asked whether he blamed President Trump for what happened in Washington.
He said: "All my life America has stood for some very important things - an idea of freedom, an idea of democracy. And insofar as he encouraged people to storm the Capitol and insofar as the president consistently has cast doubt on the outcome of a free and fair election, I believe that was completely wrong."
The prime minister went on to add that he was pleased that the president-elect has now been duly confirmed in office and that democracy had prevailed.
The White House has also revealed that the U.S. National Guard had been called in by Trump following clashes between rioters and police, while a curfew was ordered across the city, a fortnight before President-elect Biden's inauguration ceremony.
Meanwhile, Trump has been suspended from Facebook and Instagram following the violence.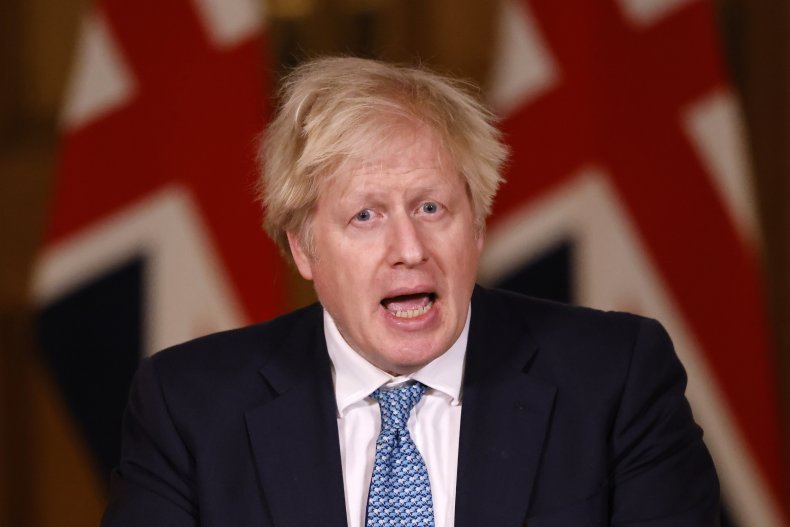 "We believe the risks of allowing the President to continue to use our service during this period are simply too great," Facebook CEO Mark Zuckerberg said in a statement.
"Therefore, we are extending the block we have placed on his Facebook and Instagram accounts indefinitely and for at least the next two weeks until the peaceful transition of power is complete."
Biden described the protester's actions as "bordering on sedition."
Speaking from Wilmington, Delaware, he said: "I call on President Trump to go on national television now to fulfil his oath and defend the Constitution and demand an end to this siege.
"To storm the Capitol, to smash windows, to occupy offices on the floor of the United States Senate, rummaging through desks, on the House of Representatives, threatening the safety of duly elected officials. It's not protest; it's insurrection."
Minnesota Democratic Rep. Ilhan Omar said she was "drawing up Article of Impeachment" against President Donald Trump.
She tweeted: "Donald J. Trump should be impeached by the House of Representatives & removed from office by the United States Senate.
"We can't allow him to remain in office, it's a matter of preserving our Republic and we need to fulfill our oath."