How the Football World Reacted to Borussia Dortmund Bus Attack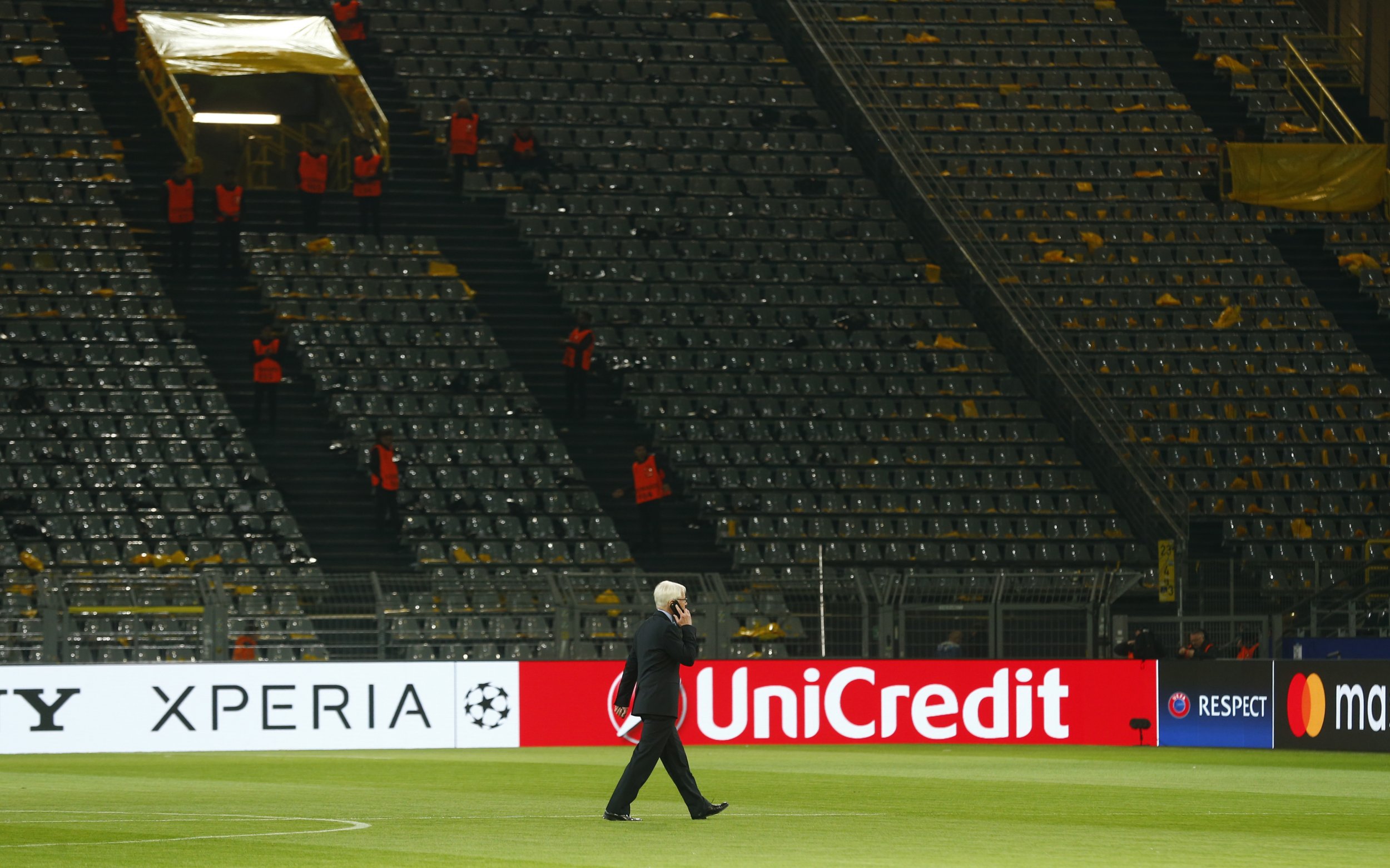 The world of football reacted swiftly on Tuesday evening after Borussia Dortmund's team bus was attacked on its way to Signal Iduna Park for the UEFA Champions League quarterfinal against AS Monaco.
Three explosive devices were detonated, according to Dortmund police, damaging the team's bus in two separate places. German prosecutors are investigating a letter found close to the scene, according to the BBC, reportedly referencing the Berlin market attack of December 2016 and Western involvement in Syria.
Dortmund's official website announced Marc Bartra, the club's Spanish defender, had surgery on a broken arm on Tuesday night and to clear debris from his hand after he was injured in what German police are describing as a " targeted attack."
Here is how football reacted to the news.
Henrikh Mkhitaryan, the former Dortmund and now Manchester United player, said Wednesday morning he was "deeply shocked" by the explosions.
Barcelona, the former club of Marc Bartra who was injured in the attack, was quick to send its support on Tuesday evening.
Manchester United said it was "sending support" to Dortmund.
Bayern Munich, Dortmund's Bundesliga rival which plays Real Madrid on Wednesday evening, sent support on Tuesday night.
Leicester City, meanwhile, sent out a similar message of support to Dortmund and Bartra. Leicester faces Atletico Madrid at Vicente Calderon stadium on Wednesday evening in its own UEFA Champions League quarterfinal and reportedly had extra security, including an armed escort, on its way back from training on Tuesday evening.