Borussia Dortmund and Legia Warsaw Just Played the Craziest Ever Champions League Game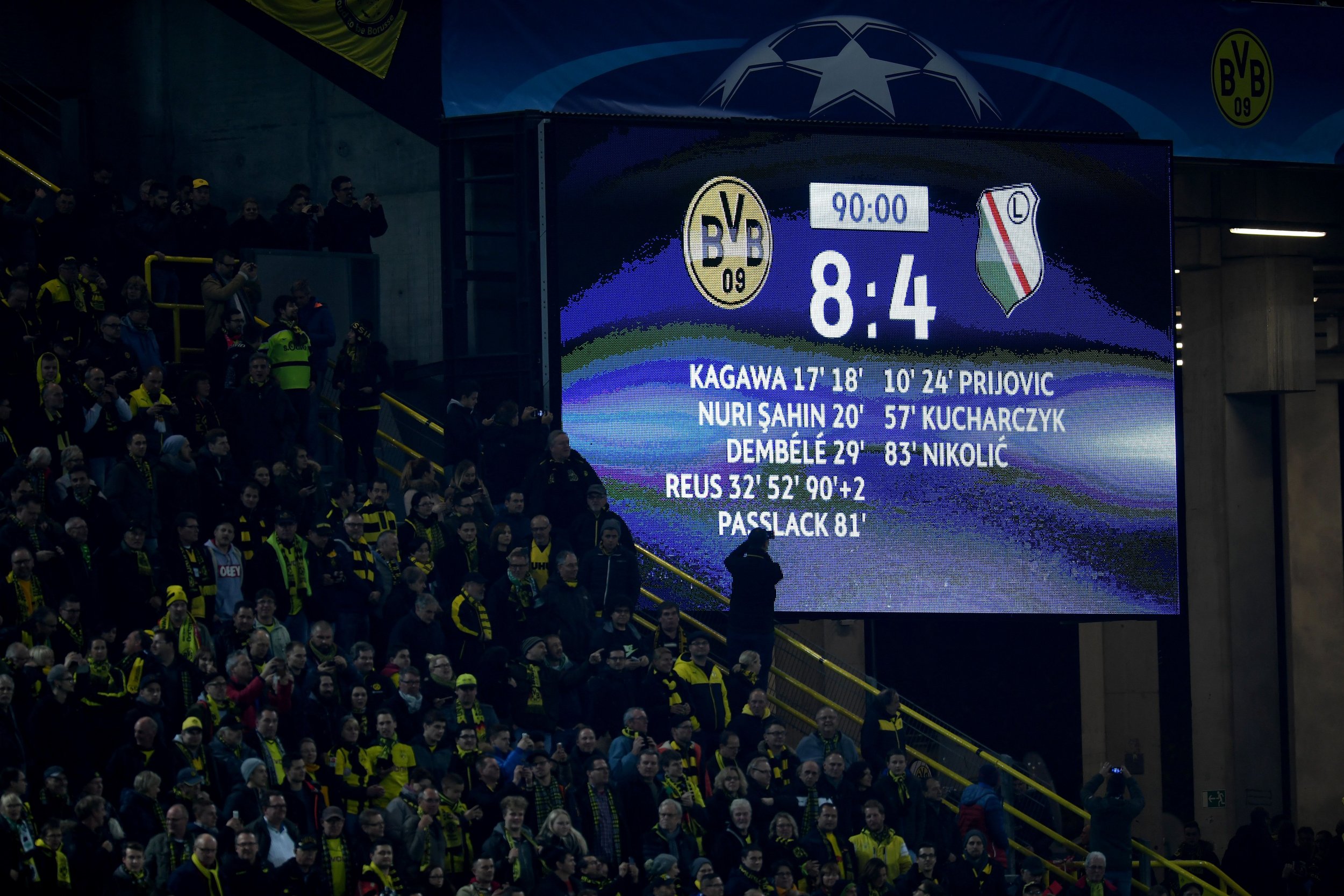 Perhaps Europe should have seen this coming.
After all, Legia Warsaw had scored three goals and conceded as many in their last UEFA Champions League game against Real Madrid.
The team struck four goals in each of their two previous away games, although 19 goals conceded in 16 Polish league games so far this season does not exactly hint at the leakiest defense.
Then along came Borussia Dortmund, to pelt eight past the Polish champions on a fairly ludicrous evening at Signal Iduna Park.
Legia hit four of their own, with the final scoreline of 8-4 a UEFA Champions League record, beating Monaco's 8-3 victory over Deportivo La Coruna from 2003.
Remarkably, the night started off fairly well for Legia as they took the lead on 10 minutes through Aleksandar Prijovic.
That really was as good as it got: by half-time, Dortmund had stretched into a 5-2 lead, with two goals from Marco Reus and a double from former Manchester United midfielder Shinji Kagawa. Reus completed his hat-trick in the second period, from which Legia could take a certain amount of pride, having only lost by 3-2. All this on Reus' return from injury–he has missed the last six months with a groin problem.
The statistics do not make pretty reading for Legia fans. According to BBC Sport statistics, Dortmund scored with eight of nine shots on target. The Daily Mirror reported that both goalkeepers made five saves all night between them. Radoslaw Cierzniak, the Legia keeper, didn't make a single save until the score was 6-3 to Dortmund.
One suspects that the Legia defense coaches may be working overtime this week.