Boss Demands Repayment From Worker Who Was 'Overpaid,' Sparking Fury Online
An employer's letter demanding repayment from a worker who was accidentally "overpaid" has gone viral, sparking anger and bafflement online.
The letter was shared on Reddit's "Antiwork" forum by its anonymous recipient, known only as u/Das_Boot_95. His post has racked up more than 30,000 votes and thousands of comments from readers who flocked to his defense.
"It has come to our attention that you have been overpaid in the sum of £5,430 between the dates 4th May 2020 and the 31st December 2021," began the letter.
Although the company and its exact location were not identified, the worker confirmed that he was in the United Kingdom. £5,430 is equivalent to approximately $6,919 USD.
"Unfortunately, this overpayment has arisen due to you receiving a 10% shift allowance since you started with the company, whereas between these dates you were actually working days and not following a shift pattern," the letter went on. "As the total amount of the overpayment is significant and we do not wish to cause you any financial hardship, I am writing to request your attendance at a meeting."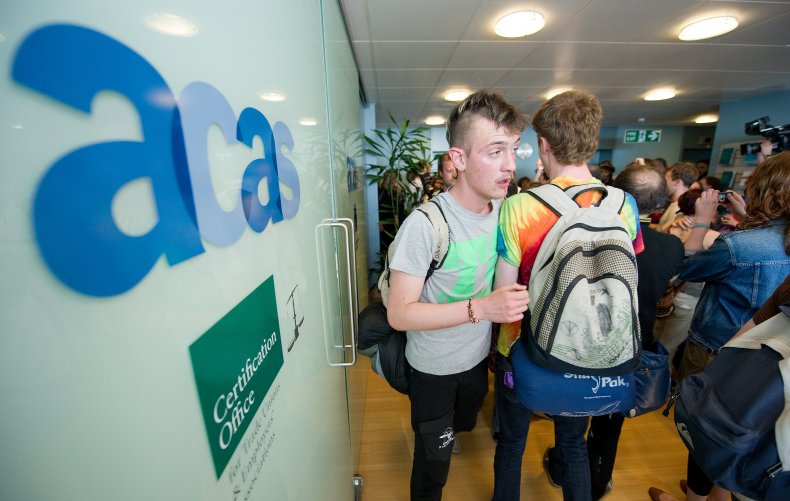 The boss said they would discuss "potential repayment options" at the meeting on April 26. Ominously, the letter added that if the worker left the company prior to fully recovering the overpayment, then the employer would "recover any outstanding debt by a deduction from your final salary payment, to which you hereby consent."
"Any remaining balance shall be due to be paid within 21 days of your final leaving date and the Company will write to you separately to make arrangements for the recovery of any ongoing outstanding debt," the letter concluded.
According to the Advisory, Conciliation and Arbitration Service (ACAS), U.K. employers can legally claim back money if they have overpaid a worker by mistake. If the overpayment stretches back a long time ago, however, ACAS says that the employer should be "flexible and fair." Employees who believe they were paid the correct amount or will struggle to pay the money back are advised to contact ACAS.
Although the document did not appear to be outwardly illegal, it outraged thousands of readers.
"Remind them every step of the way that this is their fault," one commenter urged. "I'd even make them show me exactly what they did wrong on each check."
Several commenters were flummoxed by the language that assumed "consent."
"'To which you hereby consent,'" quoted a reader of the letter. "Doesn't consent require you to, you know, consent, as opposed to someone telling you what you will do?"
In response to the flurry of angry comments, the employee told his audience that he would bring a union representative into the meeting with him.
"Legally I have to pay it back, but I'm not putting myself out of pocket each month because of their f**k up," he said.
Newsweek reached out to u/Das_Boot_95 for comment.