Boss Pushing Employee to Work in Office Amid Cancer Treatment Sparks Fury
A cancer patient claimed they were being forced to work in-office, despite undergoing treatment for their illness while working remotely, in an account that triggered outrage on Thursday.
"Deputy [general manager] called me today pushing me to 'return to work' while undergoing cancer treatment because she's worried 'I'm missing out, she's not able to see me everyday [and] to help make my work easier,'" said the anonymous employee, posting under the username u/TransfixedByTheAbyss on Reddit's "Antiwork" forum. Their post has racked up over 14,000 votes.
Multiple studies have shown that a majority of Americans prefer working from home to in-office work. A report from GoodHire in October 2021 found that 68 percent of U.S. employees would rather work remotely, with 45 percent of respondents even saying they would quit their job or search for a new one if their employer mandated a return to the office.
While CEOs who support in-office work argue that physical proximity improves connectivity, on-site employees actually report feeling less connected at work than their remote peers, according to a recent study from consulting firm Accenture Plc. In order to retain talent, many companies have permanently shifted their working practices to remote or hybrid models.
The cancer patient explained on Reddit that they worked in administration and competently executed all their tasks from home, even outpacing the rest of the administrative staff.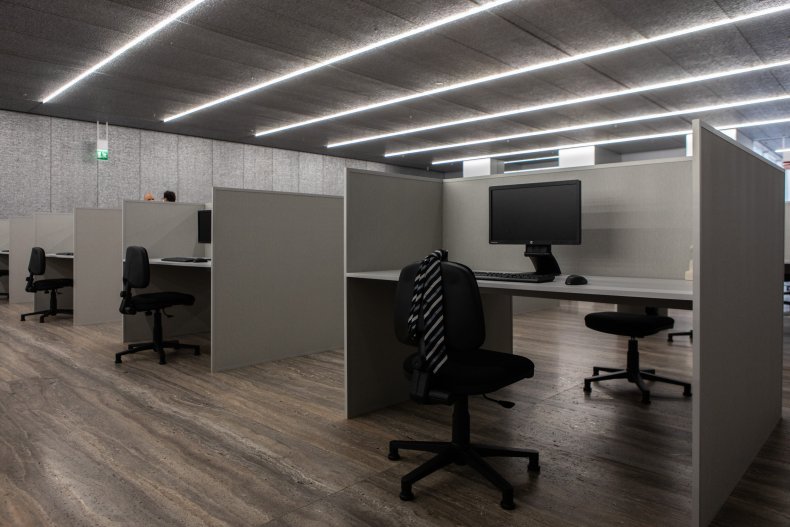 Nonetheless, their deputy general manager claimed they needed to have weekly on-site meetings with a line manager for "support." The manager also said it was important for the employee to hear "important notices which are not emailed but told to colleagues when she walks around the offices."
While acknowledging the employee's illness, the boss requested a timeline for their return to the office and asked to be copied on their correspondences with Occupational Health in order to "start making arrangements" for the shift.
"It's frustrating because we've had a pay freeze, bills have gone up, I do all my work and do it well from home—better than those on-site—and now I'm being asked to return to work while still undergoing cancer treatment," the worker wrote.
"I've actually managed to have savings from not having to commute to work, reduced laundry costs involved with work outfits, money/time saved on making lunches while [working from home] in the last 2 years which I put towards medication costs."
Adding insult to injury, they said, another manager was allowed to work from home permanently—years before the COVID-19 pandemic—after she allegedly broke her foot hitting a volleyball. That person worked remotely for five years until retiring in 2019.
After the call, the employee said they copied their union representative in an email to the deputy general manager, noting that they did not agree to discuss their personal health information with management.
The Reddit post was quickly flooded with outraged comments supporting the employee and condemning their boss.
"Middle managers' jobs were shown to be useless with the pandemic. She's trying to get her back so she can micromanage," said one reader.
Another urged, "As a recent cancer survivor who almost died because of a forced return to work, please get your oncologist involved."
"I hate this 'return to work' statement," vented another user. "We've been working from home. I've been more productive consistently over the last two years [working from home] than ever from an office."
Newsweek reached out to u/TransfixedByTheAbyss for comment.