Don't Want To Go Back to the Office? Your Boss Might Cut You a Deal
The coronavirus pandemic introduced millions of Americans to the concept of working from home—and many are no longer keen on returning to the office full time.
A Pew Research Center study released in February found that 61 percent of employees who were working from home were doing so by choice, rather than because their office had not reopened. At the beginning of the pandemic in 2020, the majority were doing their job remotely because they had no other option.
Some companies have also welcomed the shift in working practices to remote or hybrid models. Those that don't are having to adapt so they can keep hold of their employees, according to Melissa Swift, US transformation leader at human resources consultancy Mercer.
"What we're seeing across our clients is more of a trend towards the quiet erosion of some of these more stringent policies." she told Newsweek.
"They're initially thinking of calling everyone back, then slipping back to leaving certain roles remote, then slipping back to making more roles remote or leaving it at teams' discretion. So, what we're seeing is a quiet slide back from some of these stricter policies as organizations get anxious about talent retention."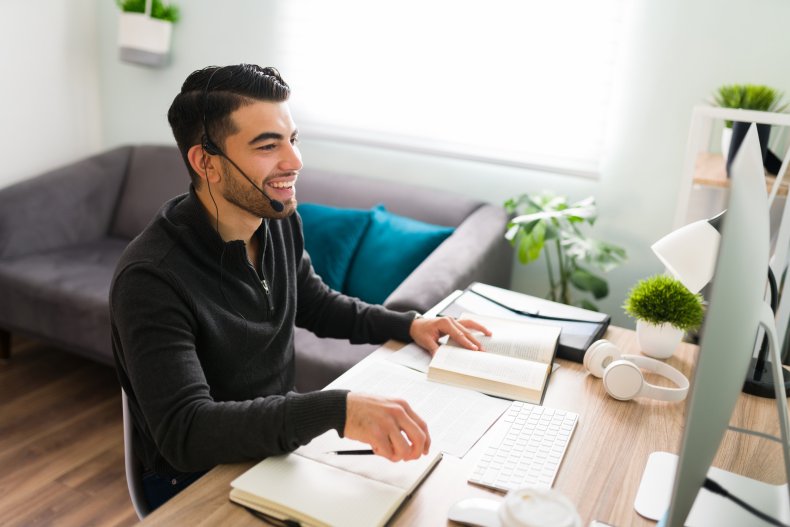 Mercer's Real Time Insights survey of more than 300 companies, released in February, found that 57 percent of employers had implemented flexible schedules and/or working hours to encourage staff to return to the office. About 44 percent of the companies surveyed are requiring employees to come back to their workplace at least part time—but 9 percent have changed their back-to-office plans in the past six months in an attempt to retain staff.
The company's location is a factor in these decisions, according to Swift. "If you're sitting in Silicon Valley or in New York, you feel like there's an endless supply of talent and you're less anxious about losing talent over this. If you're in smaller cities and you don't have as deep a talent pool you're more willing to flex on where people can work from because there is that feeling that if you lose people it's not going to be as easy to replace them."
Edouard Thoumyre, managing partner at Accur Recruiting Services, has reported an increase in the number of applicants refusing jobs that are not fully remote—which leads him to believe they left their previous post for the same reason.
Employers that hire his company "don't necessarily tell us every reason why people are not coming back," he told Newsweek. "They probably don't want to look bad saying they forced people back in the office and they didn't want to so they laid them off.
"But the fact that so many people who are looking for a job, or considering other opportunities, won't take on full-time office-based roles probably means that a good portion of them maybe left their job because they were forced to go back to the office."
The pandemic years have also done much to counteract the notion that productivity suffers if the team isn't in the office. Mercer found that 94 percent of companies believe productivity has remained the same or even improved since employees began working remotely.
"Very often, people find they have fewer distractions at home," Thoumyre said. "In the office people randomly show up at their desk asking questions or the phone is ringing non stop."
Whether or not people are more productive at the office depends on the individual and the role, according to Swift. She also posed a deeper question: what does productivity actually mean?
"That's the deeper conversation that's going on," she said. "For a job like mine, for example, what does productivity look like in terms of outcomes? That's a good organizational conversation to have, and organizations that are really crisp on what they want to get done end up being able to generate more flexibility for their workers— because the more outcome based you are, the more you can play with the 'how'."
If a company's workforce is fully remote, though, what happens to team spirit and culture—the lunches that build relationships or the elevator conversations that spark ideas? It takes effort to build that rapport from afar, according to Colin Gray, CEO of The Podcast Host and Alitu.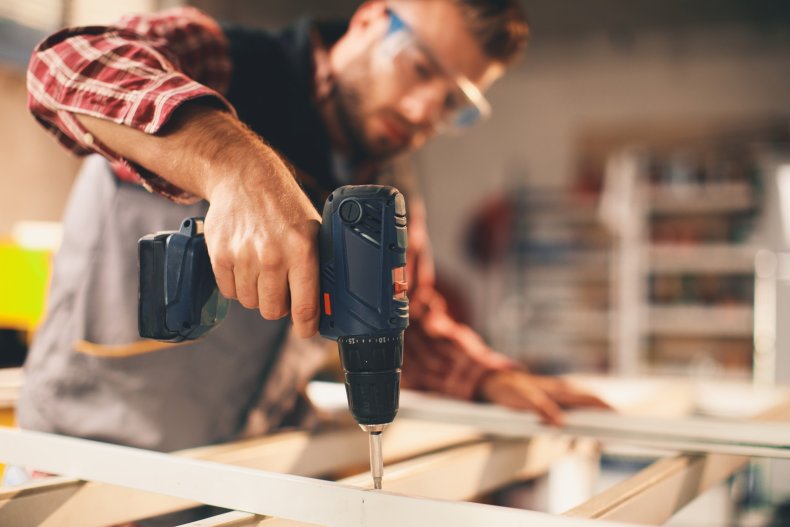 "We work constantly to help our team connect with each other, from virtual 'donut' meetings to games afternoons, but still some of the best days of work I've had with the team have been at in-person meet-ups," he told Newsweek.
"The feeling of team spirit built through even a day or two of face-to-face time can last months, if not years. So, I understand why companies want staff back in the office—it motivates and inspires in so many ways."
A full-time return isn't necessarily the answer, however. Gray said: "In my ideal world, I'd get the team in the same office once a month, for a couple of days of planning, discussion and general 'getting to know you.' The work can then continue on Slack and in Zoom, before the next meeting."
Whatever companies decide, they need to keep employees' happiness and wellbeing in mind, Gray added.
Those that don't will likely find themselves looking for new staff. As might companies that offer flexibility or remote options to senior executives but not to more junior staff or new hires—a fairly common practice, according to Thoumyre.
How a company communicates its policy matters too, Swift said. "If the employer uses a tone that is more authoritative, demanding their employees back to the office, the message won't land very well with people who are just burnt out and exhausted.
"Organizations that adopt a more relaxed approach—engaging with their employees and having a dialogue about the issue—are having a lot more success implementing whatever their policy is."
Certain jobs simply have to be done on the spot, of course. "If you have to come in and turn a screwdriver, your job can't be remote. Same if you're a nurse or a cab driver," Swift said. In such industries, which have been some of the worst hit by the Great Resignation, companies are having to find other ways to reward their loyal workforce.
"What do you offer them? Is it shift flexibility? Is it extra benefits?" she asked. "Organizations are starting to look at this as an equity issue—and I think that's a really positive development."