Bow Wow Defends Himself Amid Backlash Over $1K Meet and Greet Tickets
Rapper Bow Wow has spoken out in his own defense, amid criticism over fans being charged up to $1,000 for meet and greet sessions with the musician.
The "Like You" hitmaker, real name Shad Moss, recently announced this year's all-star The Millennium Tour: Turned Up, which also features such musicians as Keri Hilson, Mario, the Ying Yang Twins, Lloyd, Bobby V, and Day 26, among others.
As advertised on the Ohio native's website, fans wanting to interact with the star beyond seeing him from afar onstage can snap meet and greet tickets, which range in price from $150 for the gold package to deluxe $1,000 diamond offering.
However, the hip-hop star, 35, has faced a wave of criticism and derision for his prices, with many questioning whether his level of celebrity justified such a dent to the wallet. A host of viral tweets have since popped up mocking the star.
Catching wind of the uproar, Bow Wow tweeted in his own defense on Monday, as he insisted that his detractors were erroneously focusing on the highest price.
He wrote: "My meet n greets start at 150$ yall only reporting the diamond package. Stop acting like to meet me its a stack... there are 3 packages you can choose from. READ BEFORE YALL START POSTING S*** ON THESE BLOGS."
Bow Wow went on to state in a follow-up tweet that the latest round of criticism shone a light on an inconsistency among his detractors.
"You see when im chilling minding my business staying off the net THEY STILL HAVE TO TALK ABOUT ME," he said. "One week its 'Bow wow sells out o2 arena hes a goat' to who wants to meet him for 1k? Ya baby momma n**** thats who. Read before u post bout me. Stop playing with the dog."
Per Bow Wow's website, the $150 gold meet and greet package includes a personal photo with the star, a souvenir VIP laminate and lanyard, and a commemorative T-shirt.
Fans with a little more cash to splash can purchase the $400 platinum package, which includes the aforementioned perks, plus the opportunity to attend Bow Wow's pre-show VIP lounge party, a drawstring bag and a VIP hoodie.
The top $1,000 diamond package provides all of the above, as well as a "30-45 minute personal hang & tour conducted by" the musician. Only 10 fans in each city are offered a behind-the-scenes look at "backstage areas, lounge, tour bus, and more."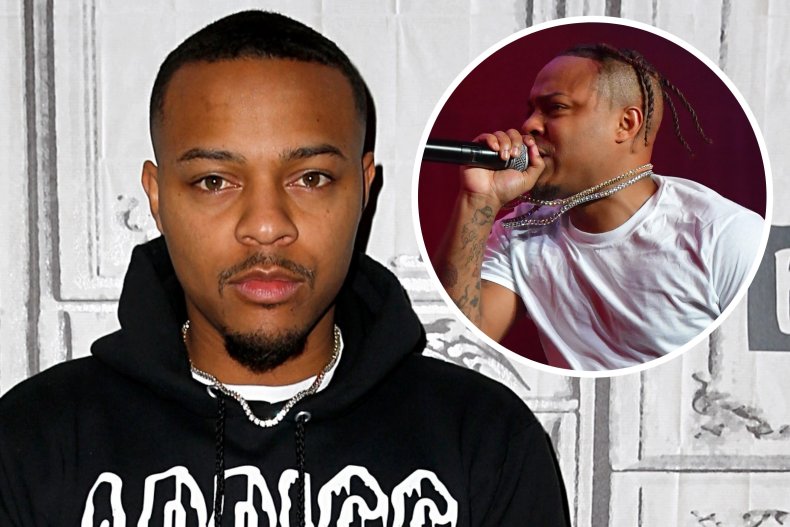 Bow Wow first rose to prominence at 13 with the release of his debut record, Beware of Dog, in 2000. From there, he went on to make five additional studio albums.
He has also pursued acting, being featured in films such as Like Mike and Lottery Ticket. Later in his career, the rapper hosted 106 & Park for BET from 2012 to 2014.
Rapper Bow Wow's Millennium tour is set to begin in Hampton, Virginia, on October 7. After making stops in cities including Atlanta, Chicago, Houston, New York, and Miami, the tour will wrap in Oakland, California, on November 27.