Tyson Fury Launches 57-minute Offensive Rant On Homosexuality, Pedophilia and Jewish People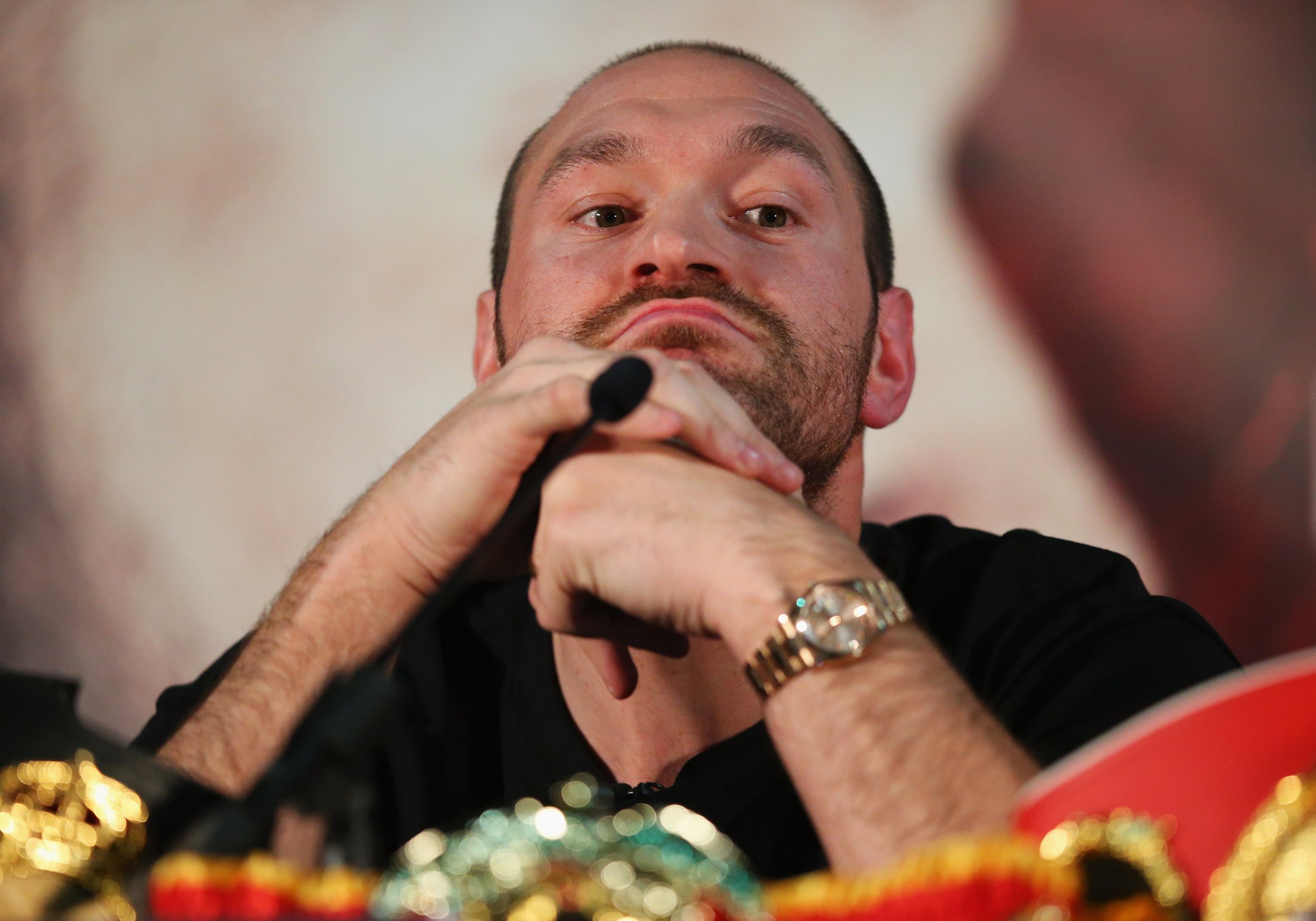 An hour-long video has emerged of controversial world heavyweight boxing champion Tyson Fury expressing offensive views on homosexuality, pedophilia, bisexuals and Jewish people.
The boxer's comments were recorded in an interview, which appeared on YouTube and the SportsViewLondon website, midway through a training camp for his rematch title fight with Ukrainian Wladimir Klitschko on July 9.
Fury said: "Draconian, living in ancient times where we don't like women to be whores opening their legs for every Tom, Dick and Harry, we don't shag men, we don't shag kids, if that's draconian then I suppose I like being a draconian. They should call me Tyson 'Dracula' Fury because I'm still living in those times.
"I think it'll be perfectly normal in the next 10 years to have sexual relationships with your animals at home —you know, your pets, your cats and dogs, and all that will be legal."
Fury has been accused of sexism before when commenting on the appearance of British heptathlete Jessica Ennis-Hill.
The 57-minute rant sees Fury also comment on armageddon, a topic he has spoken on before.
He continued: "The world has gone mad, there is no morals, there is no loyalty, there is no nothing. Everyone just do what you can, listen to the government follow everybody like sheep, be brainwashed by all the Zionist, Jewish people who own all the banks, all the papers, all the TV stations. Be brainwashed by them all.
"I'm probably going to get in a lot of trouble for this interview for talking sense and the truth, but there's a lot of balls-less men, balls-less people out there that haven't got the bollocks to stand up and say something about it.
"I tell you what, we are on the development stage of the end of the world. It can't keep going like this, so bent, dirty, corrupt and filthy. Everything you see is porn."