Watch: Tyson Fury Launches Expletive-Laden Tirade at Press Conference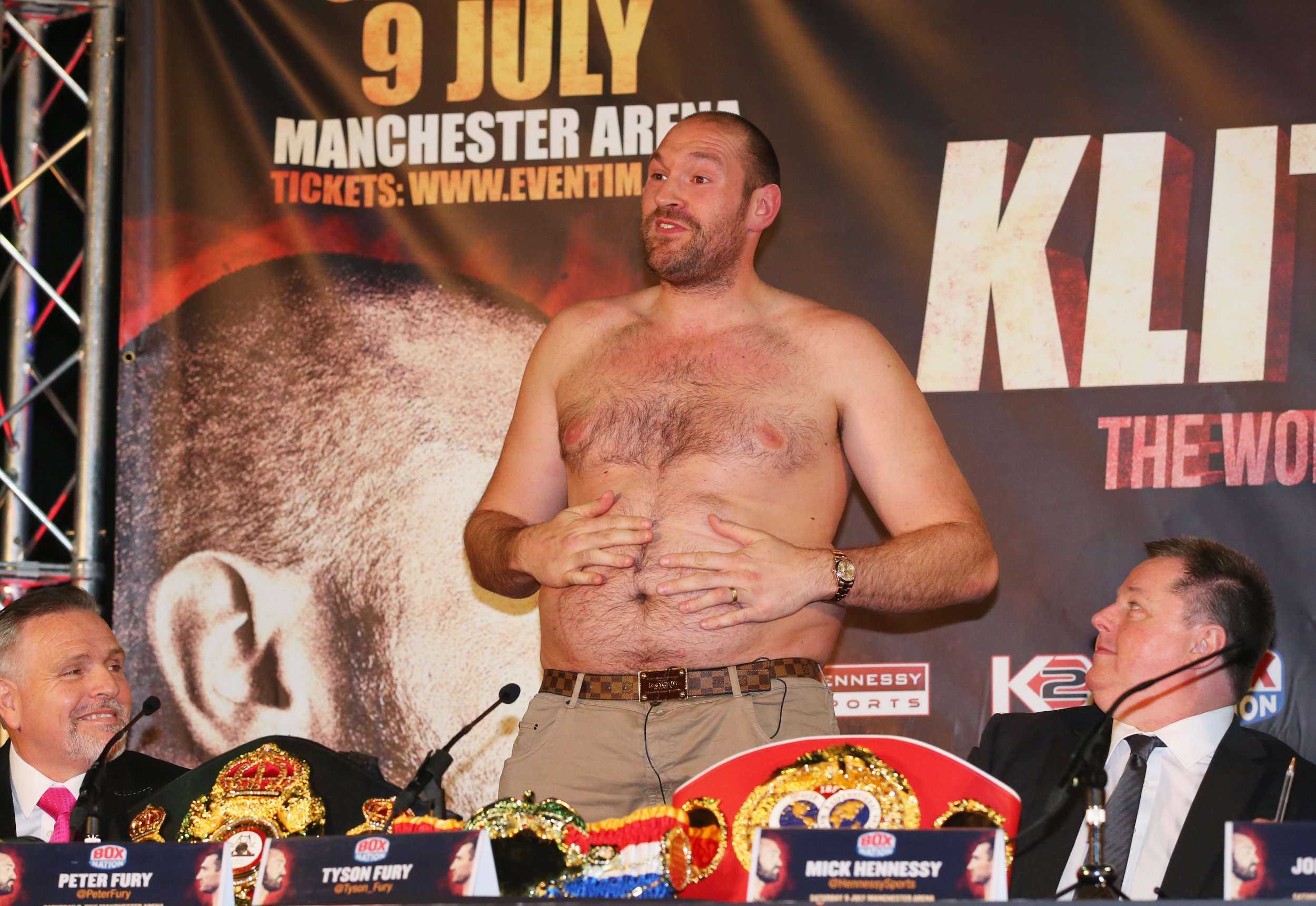 World heavyweight champion Tyson Fury revealed he "hates boxing" and said it was an "absolute disgrace" to label him an athlete on Wednesday.
The British champion was speaking at a press conference ahead of his rematch with Wladimir Klitschko, the Ukrainian heavyweight and former champion, on July 9.
He launched an attack on Klitschko's legacy before removing his top and saying: "Shame on you, you let a fat man beat you."
Fury continued: "You might be about to go down as a hall of fame fighter, but you're a hall of dog shit fighter in my eyes.
"If a super champion can't land on a big, fat lazy gypo with a loud mouth, what kind of a super champion is he? He must be a shit one."
Manchester fighter Fury explained how he loathed the sport but remained due to its fruitful money-making nature.
"I hate boxing but I'm too fucking good at it to stop, and I'm making too much money," he said.
"If it did mean a lot to me, I wouldn't have gone into camp four stone overweight, and I wouldn't have eaten every pie in Lancashire and every pint of beer in the UK."