A "joyous" 3-year-old boy died unexpectedly after feeling tired and suffering from stomach bug-like symptoms, according to his mother who is raising awareness of what is known as Sudden Unexplained Death in Childhood.
Emily Cooper's son, Alexander Bowes, suddenly died on December 26 for reasons that are unknown, LancsLive reports. Cooper, from Lancaster in the U.K., said Alexander had been dancing and enjoying music with his 2-year-old brother, Freddie Bowes, on Christmas Day.
But, after taking her younger son for a walk, Cooper, who is currently pregnant, returned home to find emergency services outside. She later received the news that her child had passed away.
"He was just a little bit tired and unwell with on and off tummy bug symptoms," she told LancsLive. "On Boxing Day [26 December], he'd been a bit unwell but no temperature or anything, nothing particularly serious. I went out on a walk with Freddie and came back to the police van outside my house went straight to the hospital and he died later that evening."
Cooper told Newsweek: "Alexander was the most joyous, kind and beautiful boy. He had a seemingly healthy and happy life, loved spending time with family and especially his best friend, his little brother Freddie. He was always content whatever he was doing, but especially loved cars, Peter Rabbit, and ice cream.
"When he died unexpectedly on Boxing Day, following a lovely family Christmas, we found ourselves with no answers and just had to try and cope with the grief knowing that they may never come. Alexander had experienced mild tummy bug symptoms but this has so far not been identified as a cause. Nothing has."
Months after the death of their child, Cooper and Alexander's father, Darren Bowes, are working with SUDC U.K. to raise awareness and funds to aid research and hopefully provide answers to parents who experience a similar loss.
Cooper explained: "After a tweet I posted about Alexander to let our friends and colleagues know what happened, SUDC UK reached out to us to offer their support.
"They provided solidarity, useful resources explaining about SUDC and offered guidance in navigating the unimaginable such as the post mortem process."
SUDC U.K., founded by three bereaved mothers and partners of the global SUDC Foundation, says that Sudden Unexplained Death in Childhood can affect children of any age from 1 to 18, but it appears to be most prevalent in toddlers and children in their late teens.
SUDC affects around 40 children per year in the U.K. alone. This makes it the fifth leading type of death impacting children between the ages of one and four in the country. In the United States, the SUDC Foundation says that 390 children died as a result of SUDC in 2020, with 204 of these between the ages of one and four.
The charity said that while there is currently no single explanation for SUDC deaths, research has identified some commonalities in cases. These include unwitnessed deaths during sleep, with the child found sleeping on their front, with a seemingly healthy child going to sleep and never waking up.
African American children are twice as likely to die as a result of the condition.
A 2019 study seemed to show a connection between febrile seizures and SUDC, with a higher proportion of families reporting a history of febrile seizures than is known to occur in the general population.
March is SUDC Awareness Month and to mark this SUDC U.K. has established a fundraiser to benefit that charity in the name of Alexander Bowes.
"Alexander was a joyous little boy. He loved cars, Peter Rabbit, spending time with family, being outside," Cooper told LancsLive. "He was just a really cheeky little chap that just lit everybody up.
"We had a really lovely family Christmas which I'm really grateful for. I've got lovely memories of him dancing with Freddie randomly to the Masked Singer which we never watched before but it just happened to be on."
Cooper said: "SUDC U.K. are also funding and promoting much-needed research in order to try and understand SUDC, in the hope that one day families like ours might not suffer this horrendous loss."
Updated 03/25/22 at 8:13 AM ET to include comment from Emily Cooper.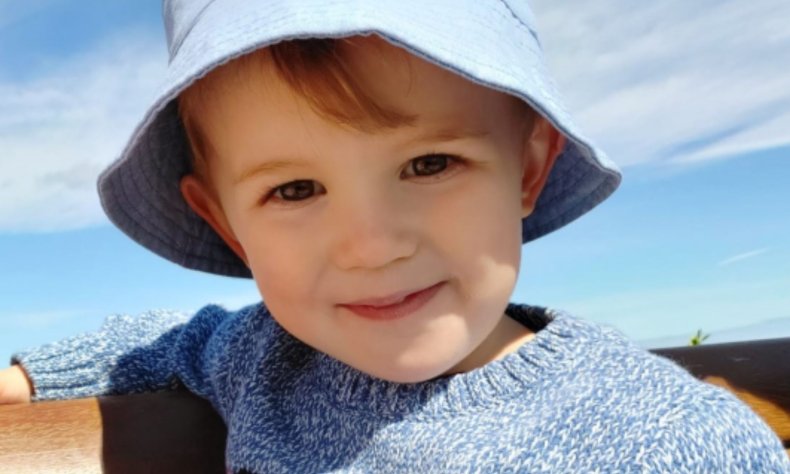 Uncommon Knowledge
Newsweek is committed to challenging conventional wisdom and finding connections in the search for common ground.
Newsweek is committed to challenging conventional wisdom and finding connections in the search for common ground.