Boy Gifted $60 in GameStop Stock Two Years Ago Makes Thousands after Surge
A 10-year-old boy from Texas has cashed in thousands of dollars in GameStop shares after viral action saw stocks in the video game retailer surge in value.
Jaydyn Carr was given 10 GameStop shares worth $6 each by his mother two years ago. At the time, the purchase seemed like a modest investment unlikely to yield vast returns, with the value of GameStop shares having been in slow decline for several years.
But after a frenzy of market activity that saw the price of shares in the company soar by more than 300 percent in just a week, with the value of the company temporarily reaching $30bn, Jaydyn decided to sell up on Wednesday morning, making $3,200.
And according to MarketWatch, the family, from San Antonio, chose the right time to sell. GameStop stock had closed Tuesday's session at just under $148, but jumped as high as $372 by Wednesday morning.
They said $2,200 of the funds would be put into his savings account and the remainder reserved to invest again.
Fifth-grader Jaydyn said that might go towards buying shares in online gaming platform Roblox, which has seen its value soar during the COVID-19 pandemic.
At the beginning of the month, Roblox raised $520m in private capital, valuing the firm at $29.5bn—a seven-fold increase from February 2020.
The infographic below, provided by Statista, illustrates the year-to-date stock performance of GameStop.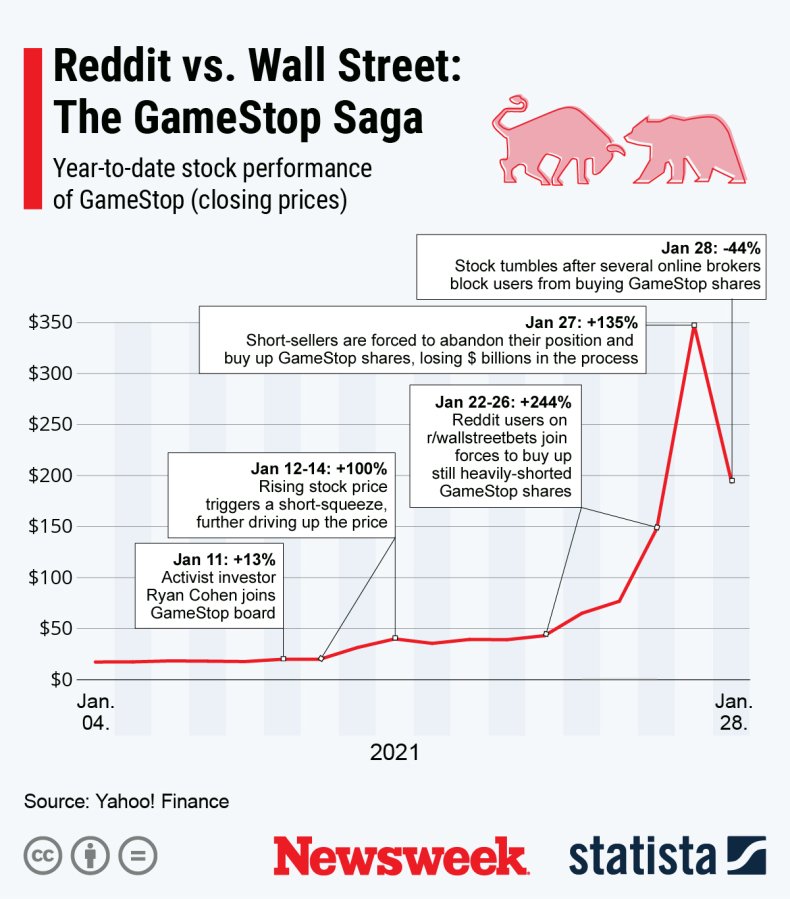 "My phone was going off, because I have GameStop on my watch list," his mother, Nina, told the Houston Chronicle. "I was trying to explain to him that this was unusual, I asked him 'Do you want to stay or sell?'
"I have to train him to let him know you can't just buy anything, you have to read the charts.
"Any time I learn something, I show him as well. I wanted to pass on the knowledge I have now because I learned it late in life. I want to give him a step up."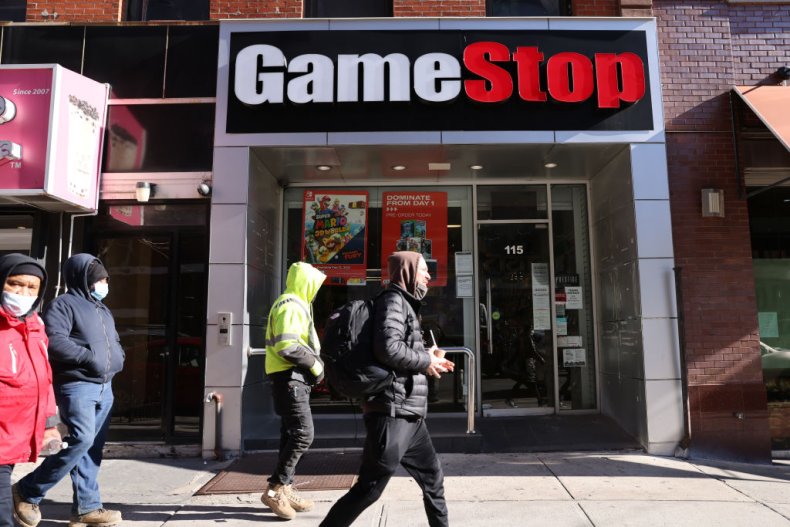 GameStop's share price had surged from just $18 a few weeks ago after those on the subreddit r/WallStreetBets invested in the company, clubbing together to thwart hedge fund short sellers that were betting against the company. The stock value rose a total of around 1,700 percent this month.
It has since dropped after trading app Robinhood restricted trades in GameStop and several more stocks, blaming "recent volatility," which prompted widespread criticism and a class action lawsuit.
Critics compared the action to "market manipulation" with numerous people claiming to be users vowing to switch away from the app.
Update 1/29/21: This article was updated to includ an infographic.