Robinhood Under Assault From All Sides Over GameStop Actions
The trading app Robinhood has come under fire from all angles after it barred investors from buying shares in GameStop as they tried to squeeze short-seller hedge funds that targeted the video game retailer.
Republicans and Democrats called for congressional investigations into the brokerage firm's decision to block retail investors from piling the pressure on Wall Street funds that betted GameStop's share price would fall.
The White House also said it was monitoring the situation around GameStop, and the New York attorney general said her office was "actively reviewing concerns" about activity on the Robinhood app.
Reacting to the brokerage's move to restrict trading on GameStop, AMC, Nokia and other securities on Thursday, Rep. Alexandria Ocasio-Cortez (D-NY) tweeted: "This is unacceptable. We now need to know more about [Robinhood's] decision to block retail investors from purchasing stock while hedge funds are freely able to trade the stock as they see fit. As a member of the Financial Services Committee, I'd support a hearing if necessary."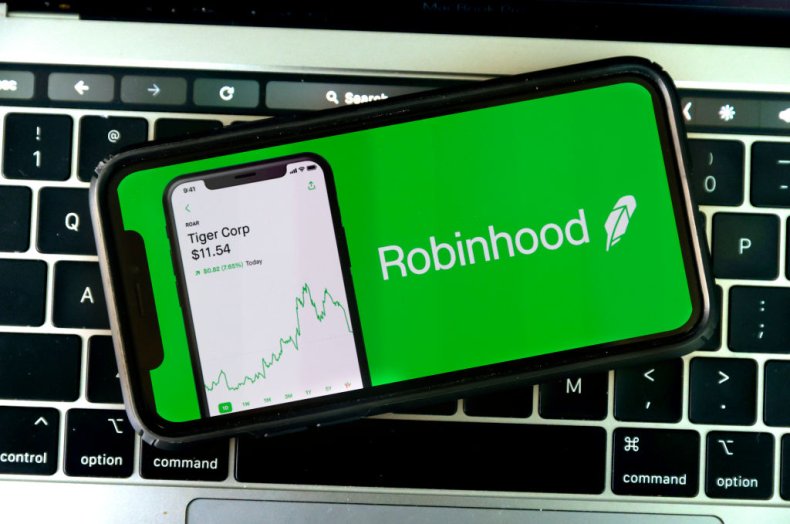 Progressive lawmaker Rep. Rashida Tlaib (D-MI) also weighed in on Robinhood's actions, saying they were "absurd" as she called on the Financial Services Committee to hold a hearing on "market manipulation" by the trading app.
"They're blocking the ability to trade to protect Wall St. hedge funds, stealing millions of dollars from their users to protect people who've used the stock market as a casino for decades," she said.
The House Financial Services Committee Rep. Maxine Waters (D-CA) announced on Thursday that the panel would hold a hearing on short-selling and other stock market practices related to the GameStop mania of the past few days.
Republicans voiced similar concerns about the block on new positions in several companies targeted by Reddit users who wanted to put a squeeze on short-selling hedge funds, with Rep. Matt Rosendale (R-MT) comparing Robinhood to the Sheriff of Nottingham.
Donald Trump Jr. was one of the most vocal Republicans decrying the trading app's curtailing of retail investor trades. "Yea I don't recall the part of the story when Robin Hood sells out and starts to be a mercenary for the crown," the former president's eldest son tweeted yesterday. "Apparently everyone has a price."
Speaking to reporters on Wednesday, White House Press Secretary Jen Psaki said Treasury Secretary Janet Yellen was monitoring the GameStop situation, along with other administration officials.
After a class-action lawsuit was filed against Robinhood in the Southern District of New York on Thursday, the state's Attorney General Letitia James said her team was probing concerns about "activity" on the Robinhood app, including trading "related to GameStop stock."
The lawsuit filed by a Robinhood user alleged that the brokerage "purposefully and knowingly" manipulated the market to benefit of people that weren't its customers, and depriving retail investors of the chance to invest in the market.
Releasing a statement defending the app's decision on Thursday, Robinhood CEO Vladimir Tenev said the move was not made at the behest of "any market maker" the firm routed to, or any other market participants.
He later tweeted: "As a brokerage firm, Robinhood has many financial requirements, including SEC net capital obligations and clearinghouse deposits. Some of these requirements fluctuate based on volatility in the markets and can be substantial in the current environment.
"These requirements exist to protect investors and the markets and we take our responsibilities to comply with them seriously, including through the measures we have taken today."