Rep. Maxine Waters to Hold GameStop Hearing as 'First Step' to Stop 'Abusive Practices'
Democratic California Representative Maxine Waters, Chairwoman of the House Financial Services Committee, has pledged to convene a hearing to examine "short-selling" and other stock market practices that have recently affected the video game retailer GameStop and other stocks.
This week, members of the subreddit r/WallStreetBets undermined hedge fund and investment firm short-sellers who had betted on GameStop's stock falling. Instead, subreddit members invested heavily into its stock, increasing its value by over 700 percent during the past week and causing the firms to lose billions.
"As a first step in reining in these abusive practices," Waters wrote in a statement released Thursday, "I will convene a hearing to examine the recent activity around GameStop (GME) stock and over impacted stocks with a focus on short-selling, online trading platforms, gamification and their systemic impact on our capital markets and retail investors."
Waters' statement is just of several on the matter from congressional representatives.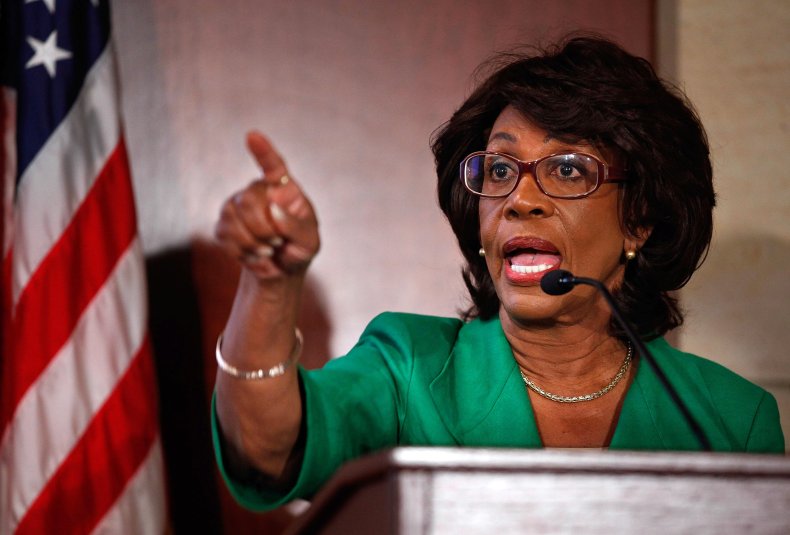 Reacting to the news that Robinhood and other stock trading platforms had blocked users from buying shares of GameStock and other recently volatile stocks, Ocasio-Cortez tweeted on Thursday, "This is unacceptable. We now need to know more about @RobinhoodApp's decision to block retail investors from purchasing stock while hedge funds are freely able to trade the stock as they see fit. As a member of the Financial Services Cmte, I'd support a hearing if necessary."
Republican Texas Senator Ted Cruz retweeted Ocasio-Cortez's message and wrote, "Agreed." However, she rebuked him for "almost having her murdered" over his support of baseless claims that the 2020 presidential election was stolen. The repeatedly debunked claim compelled insurrectionists to ransack the Capitol on January 6 in hopes of committing violence against congressional politicians.
In his own Thursday tweet, Sherrod Brown, the Democratic Senator from Ohio and incoming chair of the Senate banking committee, wrote, "People on Wall Street only care about the rules when they're the ones getting hurt." He pledged to hold a hearing on how to make the stock market fair for everyone.
Two investment firms, Citron Research and Melvin Capital, had placed bets on GameStop's stocks falling, in hopes of "short-selling", a maneuver in which an investor borrows overpriced stock from a stockbroker, sells it to another stock trader at its high price, and then buys back the stock when it's reached a lower price, netting the difference between the two prices.
Members of the subreddit r/WallStreetBets saw that investment firms had arranged numerous short-sell trades on GameStop's stock and delighted in investing heavily into the retailer's stock, causing its price to dramatically rise. When the investment firms were forced to buy the previously cheap stock back at a significantly higher price, the firms lost over $5 billion, according to data analytics company S3.
Newsweek contacted Waters for comment.