Robinhood Founder Vlad Tenev Says App Blocked GameStop Buys to 'Protect Investors'
Vladimir Tenev, co-founder and CEO of stock trading app Robinhood, defended his company's decision to block purchases of GameStop and other surging stocks as a move to "protect investors" on Thursday.
Tenev made the remarks amid widespread criticism that the company's action was taken to protect wealthy investors and hedge funds at the expense of the retail investors that the app purports to serve. GameStop and a handful of other stocks saw values massively increase after a group of Reddit users recently banded together to drive up prices in opposition to hedge funds that had bet prices would soon fall by taking "short" positions.
"As a brokerage firm, Robinhood has many financial requirements, including SEC net capital obligations and clearinghouse deposits," Tenev said in a statement posted to Twitter. "Some of these requirements fluctuate based on volatility in the markets and can be substantial in the current environment."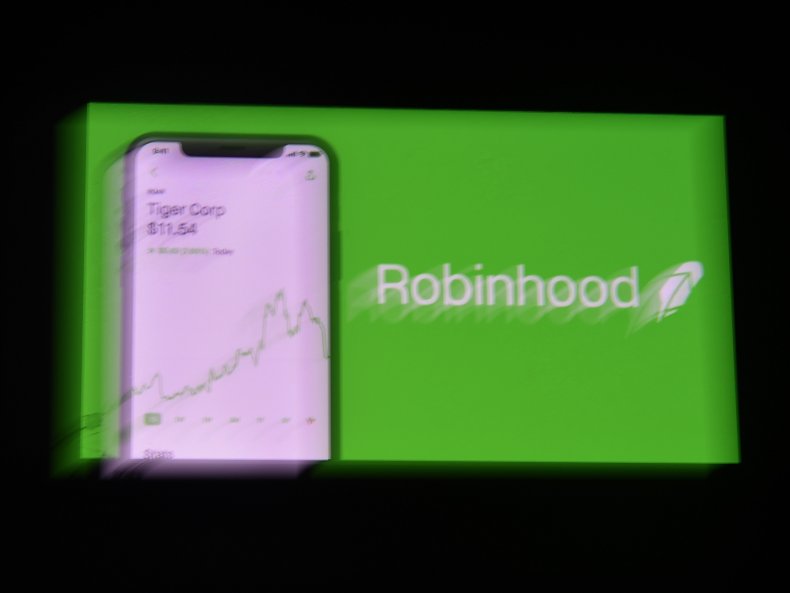 "These requirements exist to protect investors and the markets and we take our responsibilities to comply with them seriously, including through the measures we have taken today," he added. "To be clear, this decision was not made on the direction of any market maker we route to or other market participants."
Tenev added that "limited buys" of the affected stocks would be allowed to resume on Friday, while bemoaning "the lightning-fast spread of information and misinformation that takes place on social media."
Robinhood users who attempted to buy stock in GameStop, Nokia, AMC, Blackberry and other stocks that have skyrocketed in recent days and weeks were met with messages on Thursday that the stocks were suddenly "not supported" by the app.
Shares of GameStop have risen by more than 400 percent in the past week. Robinhood users who had already invested in the company and were trying to buy more shares were told that "you can close out your position in this stock, but you cannot purchase additional shares."
The move sparked outrage from the investors, leading to a flood of negative reviews of the app being posted at the Google Play store. It also prompted a brief and rare moment of bipartisan agreement from politicians at both ends of the political spectrum.
"This is unacceptable," Rep. Alexandria Ocasio-Cortez (D-N.Y.) tweeted. "We now need to know more about @RobinhoodApp's decision to block retail investors from purchasing stock while hedge funds are freely able to trade the stock as they see fit."
Sen. Ted Cruz (R-Texas) retweeted Ocasio-Cortez while commenting that he and the Democrat "fully agree" on the matter. The agreement did not last long, with Ocasio-Cortez replying to Cruz with a remark claiming that his rhetoric had nearly caused her murder at the Capitol insurrection January 6.
Newsweek reached out to Robinhood for additional information and comment.
The infographic below, provided by Statista, illustrates the year-to-date stock performance of GameStop.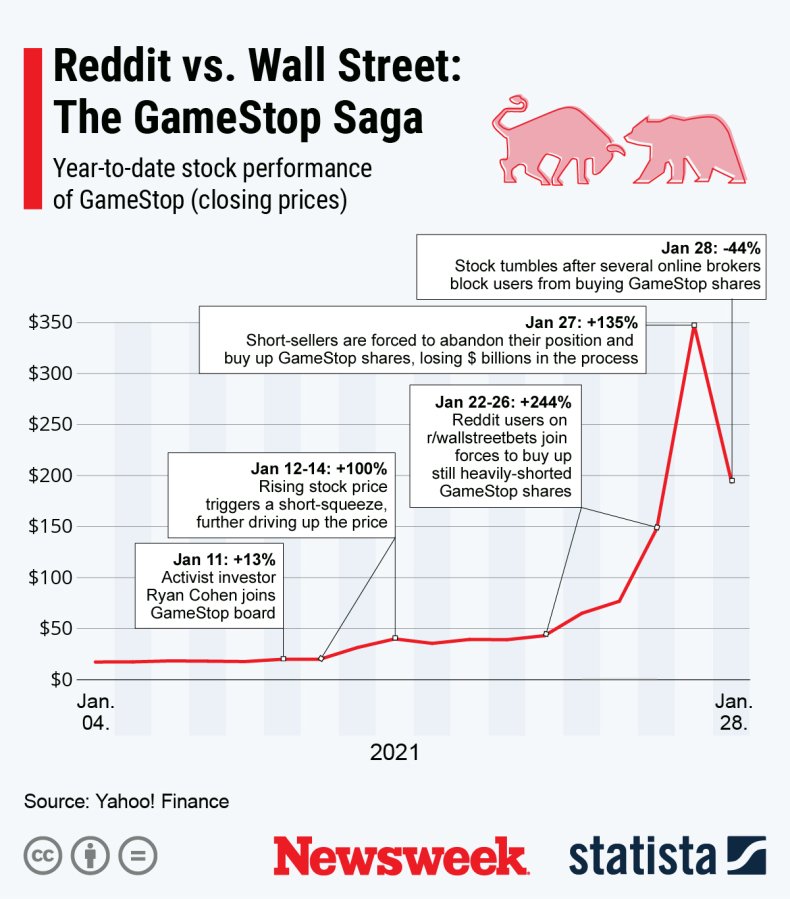 Update 1/29/21: This article was updated to includ an infographic.