6-Year-Old Boy Killed, Others Wounded in Drive-By Shooting in Mississippi
An investigation is underway after a 6-year-old boy was killed and four others were injured in a drive-by shooting at a park in Mississippi.
The shooting occurred at around 4:50 p.m. at a park, located behind McComb High School, on Minnesota Avenue and 6th Street in McComb on Sunday, according to local news station WLBT.
At the time, several children were playing basketball in the park, The Enterprise-Journal reported.
Pike County Coroner Wally Jones said the boy died at Southwest Mississippi Regional Medical Center.
Authorities did not give further details about the shooting or the condition of the other four people who were injured.
The identities of the child and the other victims were also not released.
McComb Police are investigating, but no arrests have been made. The police department and the coroner have been contacted for additional comment.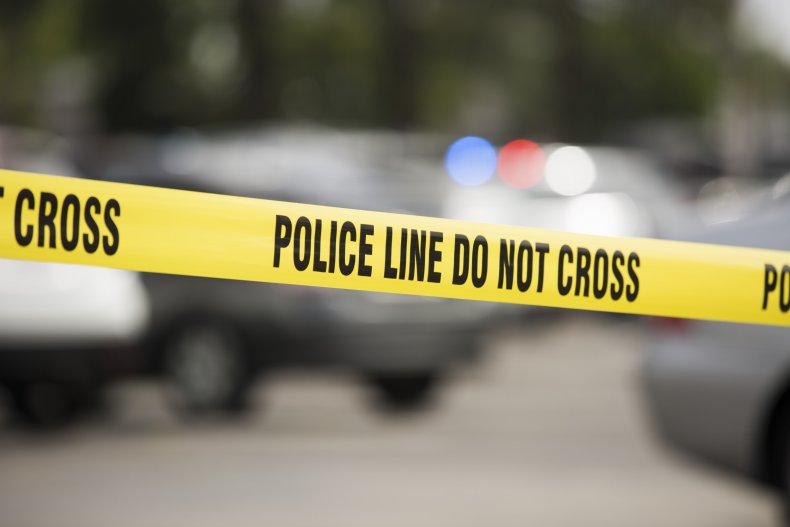 Sunday's shooting is just the latest instance of a child being gunned down in the U.S. as an epidemic of gun violence continues to claim young lives across the nation.
It comes after a 7-year-old girl was fatally shot in Glendale, Arizona, when several bullets were fired into her mother's car early Thursday morning. The mother, her boyfriend and the woman's 5-year-old daughter were also in the car at the time, but avoided injury.
On February 14, a 9-year-old girl was transported to the hospital in critical condition after being struck by a stray bullet during a robbery at an ATM in Houston, Texas.
And in January, a 6-month-old baby was shot dead after being caught in the crossfire of a shooting in Atlanta.
Children were "bearing the burden and the pain of adults who are choosing to use guns to solve disputes," the city's mayor, Andre Dickens, said at a news conference at the time.
Firearms are the leading cause of death for children and teenagers in the U.S., according to Everytown for Gun Safety, a nonprofit organization that advocates for gun control.
Every year, 18,000 children and teenagers are shot and killed or wounded in the U.S. and about 58 percent of child and teen gun deaths are homicides, according to data cited by Everytown.
"Children and teens in the U.S. are impacted by gun violence in all its forms," the group's website states.
"Exposure to gun violence has an impact on the psychological and mental well-being of children and teens and affects their school performance, among other factors. When homes, neighborhoods, and schools are not safe from gun violence, entire generations of American children are affected."