'The Boys' Season 4 Expected Release Date: Everything We Know So Far
The Boys Season 3 reached its epic conclusion on Friday, July 8, but the cast and crew are already looking ahead to Season 4.
So far, Season 3 has followed the titular Boys as they continued their quest to take down all Supes, particularly Homelander (Antony Starr), with the help of Soldier Boy (Jensen Ackles).
Here is everything we know about the forthcoming season.
'The Boys' Season 4 Expected Release Date: Everything We Know So Far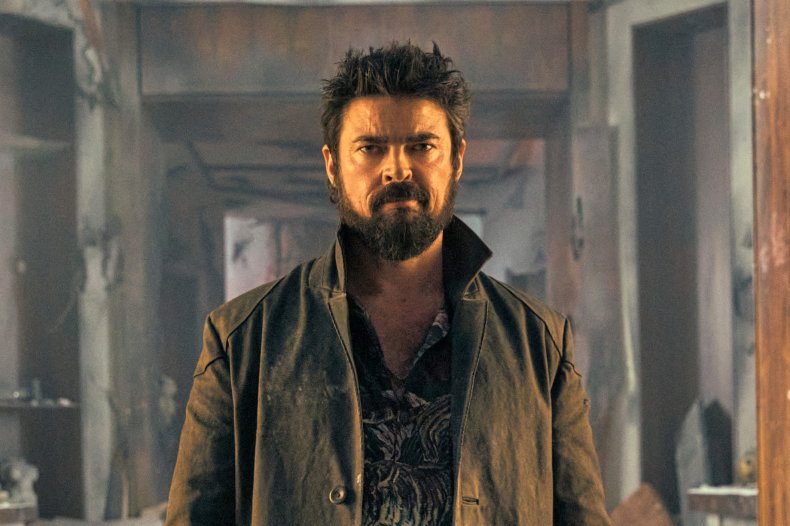 Prime Video announced it had renewed the juggernaut franchise on Friday, June 10, just one week after the new season's three-episode premiere.
In a press statement, Vernon Sanders, Amazon Studios' head of global television, shared: "From our first conversation with Eric Kripke and the creative team about Season 3 of The Boys, we knew the show was continuing to get even bolder—an impressive feat considering the wild success of the Emmy-nominated second season."
Sanders added: "The Boys continues to push boundaries in storytelling while also being relentlessly entertaining and threading the needle on social satire that feels all too real.
"This stylized world of the series has incredible global reach and the viewership for opening weekend is proof of that. We are immensely proud of the cast and crew that has spawned a franchise for Prime Video, and we look forward to bringing more of The Boys to our customers."
Karl Urban, who portrays Billy Butcher, has shared details for Season 4, telling Collider that the cast and crew are set to return to set much earlier than fans would have initially expected.
The Lord of the Rings star said: "Yeah, we're starting I think August the 22nd, we're going to be starting season four. So I'm getting back, getting my Butcher back on, and I can't wait.
"It's a fun gang to play with, we work hard and play hard, and I can't wait to see where they take the characters from where we leave them at the end of this season."
The Boys Season 3 wrapped filming in September 2021 after just over six months shooting, so by this reckoning Season 4 will film until around March 2023.
It has not been confirmed yet when Season 4 will be released on Prime Video, however if the show's Season 3 timeline is anything to go by then the drama will not return until late 2023, at the earliest.
While he revealed the filming date for Season 4, Urban remained coy about any plot details as he admitted that he doesn't know what's next for his character.
Of Season 4, he said: "I have no idea [what's coming]. So that'll tell you something, but yeah, not too far away. I mean, I expect that we'll... I'm actually going to be seeing Kripke next week and I expect conversations will start to happen about what he's got in store.
"I like to give them the respect of being able to do their writing process and not be harassed by actors going, 'What are we doing?' But I can't wait. They always come up with insane stuff, so yeah, it's going to be fun."
Given the shocking events of the finale, particularly in relation to Butcher, it is no wonder that Urban is just as keen as fans to discover what is next.
The Boys Season 1 to 3 are available to watch on Prime Video now.