How Alyssa Milano and Other Celebrities Reacted to Brandon Bernard's Execution
The execution of Brandon Bernard has sent a wave of shock and sadness throughout the world for many.
Bernard's death has seen many famous faces call for an end to the death penalty as Kim Kardashian West advocated for his removal from death row, bringing international to the situation.
Bernard died by lethal injection, aged 40, at the federal penitentiary in Terre Haute, Indiana, on Thursday. The Supreme Court has denied a stay, in the rare execution of a person for a crime committed as a teenager.
Bernard was sentenced to death for his role in the 1999 kidnapping and killing of youth ministers Todd and Stacie Bagley. However, five of the jurors who sentenced him to death said they no longer stood by the original verdict.
His attorneys have called his execution "a stain on America's criminal justice system."
Kardashian took to Twitter this morning to mourn Bernard, saying she was "so messed up" following his execution.
"I'm so messed up right now. They killed Brandon." Kardashian tweeted Friday. "He was such a reformed person. So hopeful and positive until the end. More importantly he is sorry, so sorry for the hurt and pain he has caused others."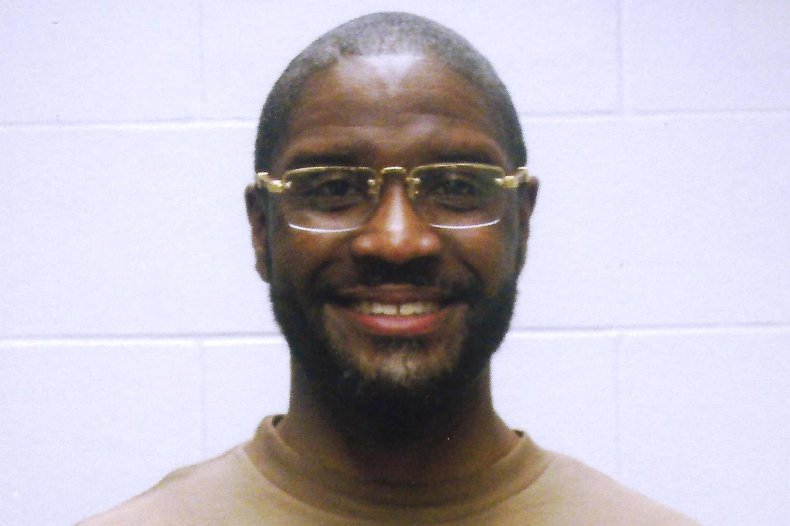 She ended her thread with a call to action about America's justice system: "This just has to change: our system is so f***** up."
Kardashian's sentiments have been echoed by many on social media today.
Charmed star Alyssa Milano simply tweeted: "Abolish the death penalty."
Bernice King, the daughter of civil rights activist Martin Luther King Jr. reacted to the news with a comment on abolishing the death penalty.
"We must abolish the death penalty. #BrandonBernard."
Jeffrey Wright of Westworld fame tweeted: "Trump & his klan can forgive a psychotic like an Eddie Gallagher, who expressed no remorse for his crimes, but REFUSE forgiveness for Brandon Bernard, who was accomplice to a horrible act, was punished, and then, by all reports, spent 22 yrs working at repentance. Wonder why."
TikTok star Charlie D'Amelio tweeted: "my heart is breaking reading everything going on right now this is not right brandon bernard does not deserve this."
Singer Loren Gray urged her followers to another death row inmate Pervis Payne.
"The system failed brandon bernard. we can't let this happen again," she tweeted. "There is still time to help pervis payne, who did not receive a fair trial & has been on death row for 32 years. he is scheduled to be executed on 4/9. please sign."
Instagram star Jay Versace tweeted: "REST IN PEACE #BrandonBernard."
Musician Finneas O'Connell wrote: "Devastated by the execution of Brandon Bernard. Abolish the death penalty."
YouTuber James Charles added: "I've been filming all day & just logged on and am now reading everything about Brandon Bernard - my heart hurts. Broken heart Disappointed but not surprised by the SCOTUS petition rejection as well. We need a government that listens to our voices. This f****** sucks."
Executions under Donald Trump will be the most of any president in over a century.